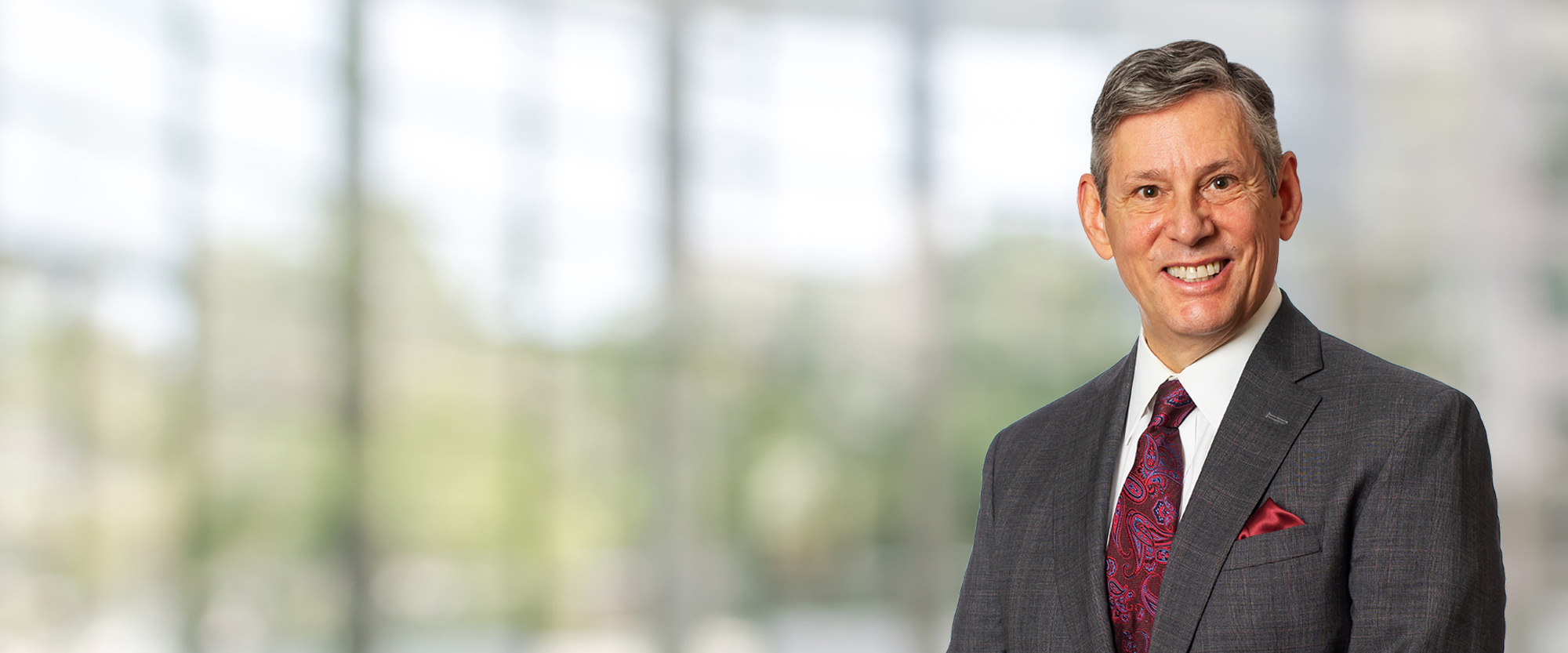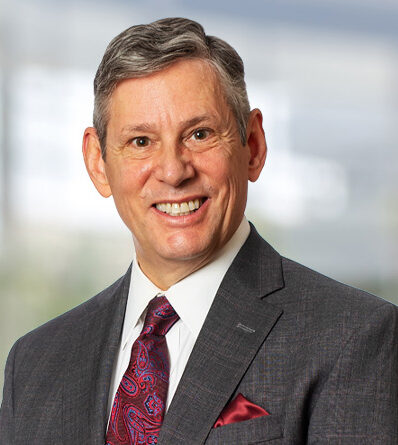 Douglas L. McSwain
Partner
Douglas McSwain is a member of the Firm's Litigation & Dispute Resolution Service Team.  He has been a litigator, legal advisor, speaker, and writer for more than 30 years.  He concentrates his practice in constitutional law, business, professional, employment, civil rights, data privacy & security, and trade law. Mr. McSwain also has experience in health care, administrative and equine law.
Mr. McSwain has handled numerous multi-party wage and hour cases both administratively and in litigation.  He has conducted auditing and investigative cases involving the U.S. Department of Labor and the Kentucky Labor Cabinet, as well as multi-Plaintiff cases individually suing or class and collective actions.
Show More
REPRESENTATIVE MATTERS
Horsemen's Benev. & Prot. Ass'n – Ohio Div., Inc. v. DeWine, et al., 666 F.3d 997 (6th Cir. 2012)(constitutional litigation regarding Ohio trade regulation statutes)
Beaven, et al v. U.S. Dep't of Justice, 622 F.3d 540 (6th Cir. 2010)(multi-plaintiff litigation under the Privacy Act for employment data security breach)
Blankenship v. Lexington-Fayette Urban County Government —S.W.3d —, 2010 WL 3270045 (Ky. App. 2010) (ongoing multi-party wage and hour litigation)
Churchill Downs Inc. v. Thoroughbred Horsemen's Group, LLC, 605 F.Supp.2d 870 (WD Ky. 2009)(antitrust and directors and officers liability litigation)
S.S. v. Eastern Kentucky University, 532 F.3d 445 (6th Cir. 2008)(disabilities in education and governmental immunity litigation)
Static Control Components, Inc. v. Lexmark Inter., Inc., 487 F.Supp.2d 861 (ED Ky. 2007)(intellectual property, business, and antitrust litigation)
Huber Winery v. Wilcher, 488 F.Supp.2d 592 (WD Ky. 2006)(constitutional and business rights litigation)
United Radio, Inc. v. Wagner, 448 F.Supp.2d 839 (ED Ky. 2006)(trade secret and employment competition litigation)
Bassett v. National Collegiate Athletic Ass'n., 428 F.Supp.2d 675 (ED Ky. 2006)(antitrust exclusionary litigation)
Witt v. Eastern Kentucky Univ., 205 S.W.3d 263 (Ky. Ct. App. 2006)(contractual, employment and statutory rights litigation)
Brandywine, Inc. v. City of Richmond, 359 F.3d 830 (6th Cir. 2004)(constitutional, business, and municipal rights litigation)
Lexmark Intern, Inc. v. Laserland, Inc., 304 F.Supp. 2d 913 (E.D.Ky 2004)(intellectual property litigation)
Williams v. London Utility Com'n, 375 F.3d 424 (6th Cir. 2004)(disability, employment, constitutional, and municipal rights litigation)
Glenn R. Womack, M.D., P.S.C v. City of Flemingsburg, 102 S.W.3d 513 (Ky. Ct. App. 2002)(state constitutional and local governmental tax litigation)
City of Barbourville v. Knox County Fiscal Court, 80 S.W. 3d 765 (Ky. App. 2001)(local governmental tax and statutory credit litigation)
United States v. Health Possibilities, P.S.C., 207 F.3d 335 (6th Cir. 2000)(healthcare business and False Claims Act litigation)
Hayse v. Wethington, 110 F.3d 18 (6th Cir. 1997)(governmental immunity litigation)
Griffith v. Wal-Mart Stores, Inc., 930 F.Supp. 1167 (ED Ky. 1996)(disabilities and employment discrimination litigation)
Crump v. Wal-Mart Group Health Plan, 925 F.Supp. 1214 (WD Ky 1996) (ERISA plan remedies litigation)
Ky. Div., H.B.P.A., Inc. v. Turfway Park Racing Association, 20 F.3d 1406 (6th Cir. 1994)(Interstate Horseracing Act and constitutionality litigation)
Washington v. Reno, 35 F.3d 1093 (6th Cir. 1994)(nationwide class action litigation regarding security and trust fund breaches involving the inmate telephone system)
McGuire v. Citizens Fidelity Bank & Trust Co., 805 S.W.2d 119 (Ky. 1991)(statutory and business lending rights litigation)
EDUCATION
J.D., with distinction, University of Kentucky College of Law, 1983
B.A., cum laude, Vanderbilt University, 1979
ADMISSIONS
Kentucky
U.S. Supreme Court
Sixth Circuit Court of Appeals
U.S. District Court, Eastern and Western Districts of Kentucky
HONORS
Woodward/White's Best Lawyers in America® in the areas of Employment Law – Individuals, Employment Law – Management, Health Care Law, Litigation – Labor & Employment, Litigation – Municipal, and Municipal Law, 2009-present
Best Lawyers® 2017, 2020 Lexington Employment Law – Individuals "Lawyer of the Year"
Kentucky Super Lawyers®, 2007-2020, Civil Rights/First Amendment, Employment & Labor, Health Care
Kentucky Super Lawyers®, 2007-2023, Civil Litigation: Defense
"AV" rated by Martindale-Hubbell
PROFESSIONAL EXPERIENCE
Partner, Sturgill, Turner, Barker & Moloney, PLLC, 1993-2012; Associate 1988-1993
Associate, Gordon & Gordon, P.S.C, 1985-1988
Judicial Law Clerk for the Honorable Henry R. Wilhoit, Jr., U.S. District Court, Eastern District of Kentucky, 1983-1985
PROFESSIONAL ACTIVITIES AND MEMBERSHIPS
Chairman, Joint Local Rules Commission, U.S. District Courts for the Eastern & Western Districts of Kentucky, 1986-2013
Life Member, 6th Circuit Judicial Conference, 1992-Present
Central Kentucky American Inns of Court, President, 2015-2016; Counselor, 2013
Co-Chair, Steering Committee of American Constitution Society for Law and Policy, Kentucky Lawyer Chapter, 2010-Present
Former General Counsel, National Horsemen's Benevolent Protective Association, Inc.
5th District Bar Governor, KBA Board of Governors, 2002-2008
Chair, Kentucky Bar Foundation, 1998-1999
Mediation Center of Kentucky, Certified Mediator, 1996-Present
CIVIC INVOLVEMENT
Member, Child Advocacy Today (CAT) Advisory Board (affiliated with the UK Medical Center)
Life Fellow, Kentucky Bar Foundation
Deacon and Member, Calvary Baptist Church
Member and Song Leader, Rotary Club of Lexington
Member, Salvation Army Advisory Board (2001-02)
PUBLICATIONS
"'Common Sense' Reigns in King," Casetext legal blog, June 27, 2015
"Will Text or Context Reign Supreme in King v. Burwell?" American Constitution Society blog, February 26, 2015
"Legal Forecast:  The Supreme Court Won't Strike Health Reform – Part II," KyForward, Jan 4, 2012.
"Balance of Power," 51 The Blood-Horse 3544, Dec. 17, 2011.
"Affordable Care Act Forecast is for Partly Sunny Skies," KyForward, Dec. 7, 2011.
"Legal Forecast:  The Supreme Court Won't Strike Health Reform – Part I," The Huffington Post, Nov. 30, 2011.
"Health Care Reform is Here!," KyForward, Nov. 16, 2011.
"Acting Up," 29 The Blood-Horse 4004, July 16, 2005.
"Judicial v. Legislative Power in Kentucky:  A Comity of Errors," 71 Ky. L. Journal, 829, 1983.
Co-author "Developments in Crim. Proc." RCr 7.26, An Open File Discovery Rule?," 47 Ky. Bench & Bar 14, 1983.
PRESENTATIONS
"Worksite Wellness – What's Legal, What's Not," Kentucky Chamber's 9th Annual Worksite Wellness Conference, March 31, 2017, Lexington, KY
"The Affordable Care Act – What Employment Lawyers Need to Know," University of Kentucky 15th Biennial Employment Law Institute, June 10, 2016, Lexington, KY
"Affordable Care Act Update: Recent Changes and More to Come," SHRM's 28th Annual Kentucky Human Resource Update, May 3 & May 24, 2016, Lexington & Louisville, Kentucky
"Legal Issues Related to Water Infrastructure," Kentucky League of Cities & Kentucky American Water "Water Infrastructure Summit," October 14, 2015, Lexington, Kentucky
"Payment Transformation and Changing Care Delivery", Howard L. Bost Memorial Health Policy Forum, "Doing Care Differently," September 17, 2014, Louisville, Kentucky
Related News & Events
Employment Law Report
November 08, 2022
Read More