Employment Law Report
HR Professionals and C-Suite Officers Beware:  The DOJ Continues to Prosecute 'No-Poach' and 'Wage Fixing' Cases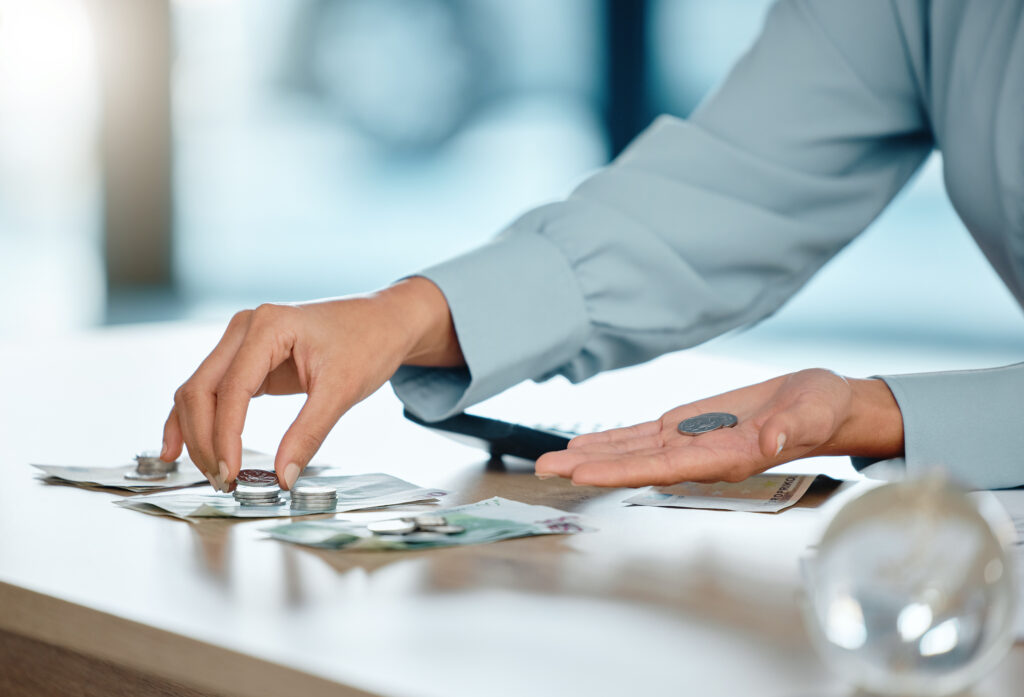 By: Douglas L. McSwain
The United States Department of Justice (DOJ), Criminal Antitrust Division, continues to prosecute 'no-poach' and 'wage fixing' conspiracy cases, often naming Human Resource (HR) Professionals and C-suite officers as co-conspirators at the center of alleged antitrust violations. With potential fines up to $100 million for corporate defendants and $1 million for individuals, these criminal prosecutions cannot be ignored.
On October 20, 2016, at the end of the Obama administration, the DOJ together with the Federal Trade Commission (FTC) issued Antitrust Guidance to HR Professionals warning that future antitrust enforcement would treat 'no-poach' and 'wage fixing' conspiracies between employers as criminal violations of antitrust law. The DOJ and FTC have long considered active coordination and agreements between employers to restrict employees' mobility in changing jobs and to suppress employees' wages or benefits to be per se civil antitrust violations. With the issuance of the 2016 Antitrust Guidance, the agencies threw down the gauntlet promising to criminally prosecute if employers agreed not to poach each other's employees or to restrain employees' wages or benefits.
During the Trump administration, the DOJ continued these 2016 antitrust enforcement policies against employers within labor markets. In both 2018 and 2019, the DOJ held conferences emphasizing a No more 'no-poach' and 'wage fixing' and 'No-poach' approach to antitrust enforcement. In November, 2020, the DOJ updated its HR antitrust guidance with Avoiding Antitrust Issues in Hiring and Management and tying its previous guidance to a two-page Antitrust Red Flags for Employment Practices. In December 2020 and early January 2021, before Biden took office, the DOJ brought its first criminal case (indictment of Neeraj Jindal, the owner of a therapist staffing company) and second criminal case (indictment of Surgical Care Affiliates and SCAI) for alleged collusion between employers not to poach or solicit each other's employees and to fix employees' wages.
During the Biden administration, a steady stream of follow-on criminal indictments have been handed down against numerous employers across several different industries, including indictments against various companies, their C-suite officers, and HR professionals for allegedly agreeing not to poach or solicit other businesses' employees or to suppress employees' wages or benefits, including the following:
While the DOJ failed to win jury convictions for antitrust violations in the Jindal and Rodgers case and in the DaVita and Thiry case – likely due to weak evidence of anticompetitive agreement between employers – the DOJ did obtain a guilty verdict against Jindal for obstructing the FTC's investigation into anticompetitive conduct. That conviction stands as a testament to the fact that employers, as well as their executives and HR personnel, cannot evade or obstruct investigative efforts of either the FTC or the DOJ into potential labor market antitrust violations or anticompetitive conduct. The DOJ's Assistant Attorney General (AAG) Jonathan Kanter had this to say following this obstruction conviction (despite the lack of an antitrust conviction), "Lying to federal agencies is a crime, plain and simple, and, as the court's rulings in this case make clear, so is wage fixing. When obstruction affects the federal government's investigations into labor market collusion and impedes our ability to protect workers, we will use all the tools available to prosecute all of these crimes to the full extent of the law." AAG Kantor's reference to the "court's rulings in this case" about wage fixing refers to the fact that the defendants moved to dismiss the indictment, but the trial court refused to dismiss and held over the defendants to be tried before a jury because the judge ruled that the DOJ was correct on its legal position that antitrust law can be violated if competing employers discuss and agree among themselves to fix wages or benefits within labor markets.
Even more recently, the DOJ obtained a guilty plea in the VDA OC, LLC case where a school nurse staffing company admitted that it conspired with another health care staffing firm to suppress and eliminate competition by allocating nurses among would-be employers for their nursing services and fixing their wages. The actual fine imposed in the case, together with court-ordered restitution, totaled only $134,000, a relatively low amount given the potential for millions in fines under antitrust law, but this amount was determined by the minimal financial impact that occurred in the case. A small financial impact is not, however, the typical situation with a labor market conspiracy.
Two of the above-mentioned cases (Surgical Care Affiliates and Faysal Kalayaf Manahe) are scheduled for trials in 2023. Other indictments are apt to be handed down in the near future. It remains the obvious intent of the DOJ's Antitrust Division to continue to prosecute labor market conspiracies that restrict or prevent worker mobility due to'no-poach' agreements, or that fix or suppress workers' wages or benefits despite the two jury trial losses to date. Employers should find no comfort in the few convictions obtained so far given the consistent posture of the DOJ to stop employers from agreeing to restrict employees' job mobility by non-solicitation or 'no-poach' agreements, or in agreeing to fix or suppress wages or benefits.
This is particularly true since the DOJ and FTC continue to ramp up civil antitrust law enforcement in labor markets. Indeed, the DOJ recently published An Antitrust Primer for Law Enforcement Personnel with a section devoted to "Labor Market Allocation ("No-Poach") and Wage Fixing," (id. at III.A.2, p. 6). In late July 2022, the DOJ filed a large civil antitrust enforcement case arising out of the poultry processing industry alleging that multiple employers conspired to (i) collaborate with and assist their competitors in making decisions about compensation for workers, including wages and benefits; (ii) exchange information about current and future compensation plans; and (iii) facilitate their collaboration and information exchanges through "data consultants" who assisted them in conducting disaggregated and future wage and benefits surveys among competing employers. The DOJ has proposed a consent decree in this poultry processing case to reign in such anticompetitive practices to prohibit the exchange of competitively sensitive information about employee compensation and to ban wage and benefit survey consultants from providing services that facilitate sharing of competitively sensitive information regarding workers.
The DOJ has also filed numerous "Statements of Interest" and amicus briefs espousing the antitrust enforcement agencies' legal position that per se violations of the antitrust laws can occur when employers agree with each other to enter into 'no-poach' and non-solicitation agreements or to fix or suppress wages or benefits. Here is a sampling of such statements: (1) Curtis Markson, et al. v. CRST International, Inc., et al.; In re Outpatient Medical Center Employee Antitrust Litigation and also here; Samuel Beck, et al. v. Pickert Medical Group, P.C., et al.; Aya Healthcare Servs., Inc. v. AMN Healthcare, Inc. and also here.
Employers, HR professionals, and C-suite officers should take heed from these labor market enforcement efforts by the antitrust enforcement agencies.  Follow-on civil antitrust litigation with treble damages exposure and attorneys' fees are sure to occur in view of the high notoriety generated by the antitrust agencies' efforts.  Indeed, a major civil antitrust class action has been filed arising out of the same alleged criminal conspiracy that the DOJ is prosecuting against aerospace companies utilizing 'no-poach' agreements that have had the alleged effect of suppressing wages of engineer-employees. Furthermore, on September 20, 2022, AAG Kanter testified before a Senate Judiciary Committee Hearing on Competition Policy, Antitrust, and Consumer Rights saying the following regarding antitrust enforcementin labor markets:
"Labor market competition is essential to a properly functioning market-based economy. . . . The [DOJ's Antitrust] Division views rooting out collusion in labor markets to be part of its mission to deter, detect, and prosecute cartels more generally. . . . Criminal conspiracies in labor markets include wage fixing and allocation agreements that limit worker mobility or suppress wages. Wage fixing is fixing the price paid for labor. Agreements between competitors not to solicit or hire each other's employees — sometimes referred to as "no poach" agreements — are market allocation agreements in labor markets. . . . [and] just as irredeemable as agreements to fix product prices and allocate product markets. . . . We will continue to prosecute collusion in labor markets that serves no other purpose than to cheat workers of competitive wages, benefits, and other terms of employment."
If an HR professional is asked by a competitor employer to enter into a 'no-poach' or non-solicitation agreement, to share employees' salary, wages or benefits information, to participate in a wage or salary survey, be sure to consult with your legal counsel regarding the propriety of doing so. As to surveys, you may need to ensure that appropriate "safe harbor" procedures have been followed in collecting survey information so as to mitigate potential competitive harms. Consultation with competent legal counsel on these issues is advisable.