Employment Law Report
College Athletes at Private Institutions Graduate to "Employee Status" According to NLRB General Counsel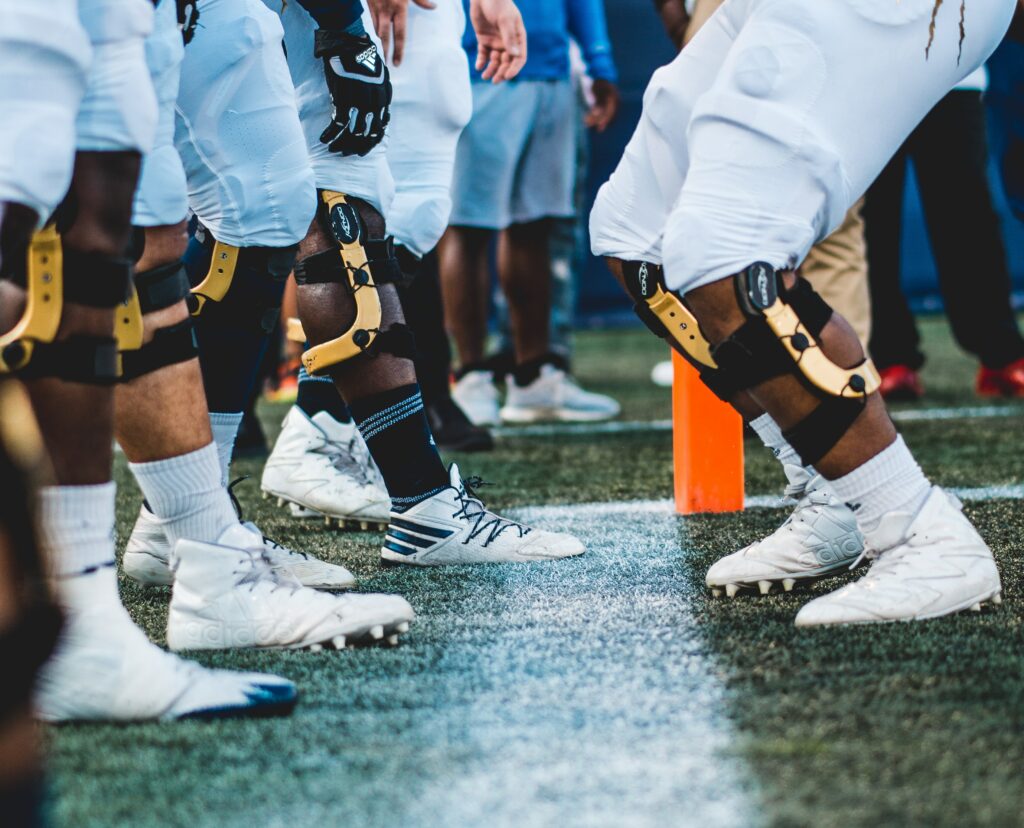 By: Matthew L. Bunnell and R. Joseph Stennis, Jr.
The General Counsel for the National Labor Relations Board (the "Board"), Jennifer A. Abruzzo, issued a memorandum, GC 21-08, this past Wednesday describing her intent to treat college Players at Academic Institutions[1] as employees for purposes of the National Labor Relations Act ("NLRA"). This move particularly invites players at private universities[2] to organize and establish collective bargaining units, which would then negotiate directly with school administrators regarding working conditions, and potentially set the stage for Congress and the Biden Administration to enter the arena in molding federal labor law policy. Although Abruzzo's memorandum was sent to the Board's regional directors and is not a legal ruling per se, it provides a pathway for players at private colleges and universities to be classified as employees and have all the protections one would have as such under the NLRA.
Abruzzo's viewpoints regarding a college athlete's rights under the NLRA are not the first of their kind. In January 2017, former Board General Counsel Richard Griffin, relied upon the Board's decisions in Northwestern University, 362 NLRB 1350 (2015) and Columbia University, 364 NLRB No. 90 (August 23, 2016) to conclude, in his issuance of GC 17-01, that scholarship football players at private Division I FBS colleges and universities are employees under the NLRA and enjoy the protections codified in Section 7. But Griffin's position was short lived, considering his successor at the Board under the Trump Administration, General Counsel Peter Robb, rescinded the pronouncement eleven months after its issuance.
Abruzzo's memorandum expressly reinstates GC 17-01, and provides updated guidance based on the rapidly evolving environment around college sports of late, including, (1) the United States Supreme Court's unanimous ruling against the NCAA in the antitrust case Nat'l Collegiate Athletic Ass'n v. Alston, 141 S. Ct. 2141, 2144, 210 L. Ed. 2d 314 (2021); (2) changes in the NCAA's rules regarding athletes' ability to make money off their name, image, and likeness; and (3) the activism of college athletes following the murder of George Floyd and consequences of the COVID-19 pandemic. Specifically, Abruzzo's memorandum declares that college players satisfy the NLRA's expansive "employee" definition because the enumerated exceptions within Section 2 (3) "do not include university employees, football players, or students." Similarly, the memorandum states that college athletes fulfill the common law test for determining whether one is an employee considering they perform services for their colleges and the NCAA in return for compensation (i.e., sizeable scholarships), and act subject to the control of their institution and the NCAA.
In addition to outlining the position that college athletes are, in fact, employees, Abruzzo announced that athletes may claim statutory protection under the NLRA if they engage in "concerted activities to improve their working conditions" and suffer retaliation for doing so. Protected concerted activity is a broad notion that includes any group conduct designed to address work-related issues, and the NLRA unambiguously prohibits retaliation against employees who engage in such activities. For example, under the new memorandum, several players could organize and complain to the school athletic director that their coach was conducting summer workouts in an unsafe manner. If they were cut from the team as a result of voicing such concerns, it is likely those players could assert a retaliatory claim and possibly be entitled to damages under the NLRA. Likewise, athletes that claim they were withheld from competition in retaliation for protesting social justice issues could have a covered claim.
Although Abruzzo's memorandum does not, on its own, convert college athletes into employees or recognize them as employees of their school, conference, or the NCAA, it is yet another step toward changing the landscape of college athletics.
Be sure and revisit Wyatt's Employment blog for further developments and updates related to the NLRB's pronouncements, as well as other employment topics.
100594042.1
---
[1]Ms. Abruzzo rebukes the use of the words "student-athletes" in her memorandum as she views such language as being created solely "to deprive those individuals of workplace protections." As such, Ms. Abruzzo's memorandum reveals a clear intent of the Board to begin pursing independent violations of Section 8(a)(1) of the NLRA, which makes it an unfair labor practice for an employer "to interfere with, restrain, or coerce employees in the exercise of the rights guaranteed in Section 7″ of the NLRA.
[2] The Board only has jurisdiction over private institutions because the NLRA guarantees certain labor rights of private sector employees.