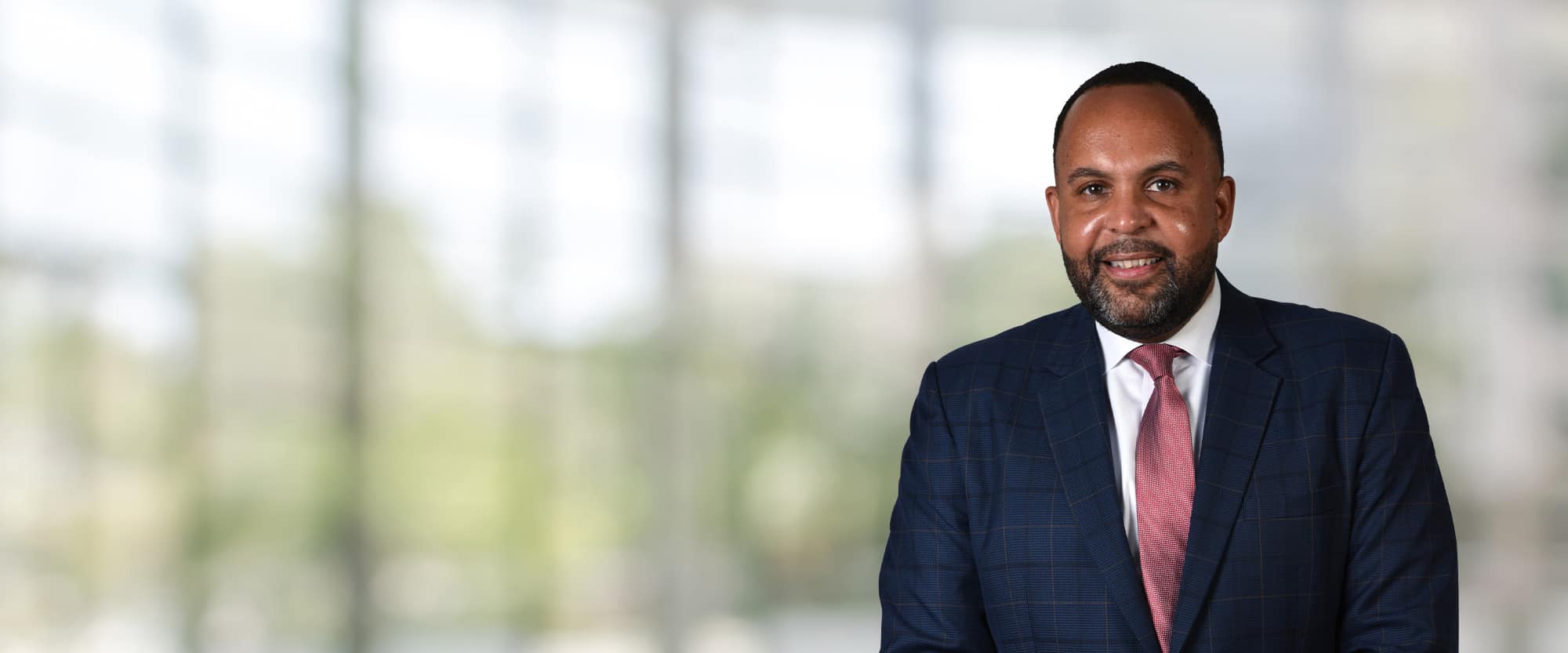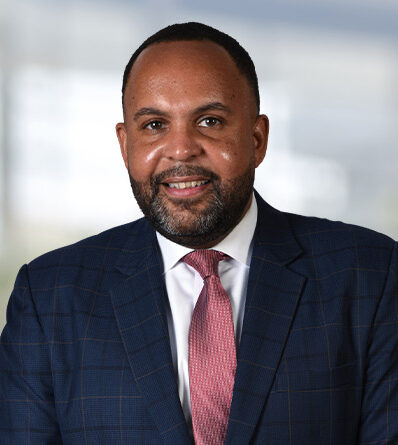 R. Joseph Stennis, Jr.
Senior Associate
R. Joseph "Joe" Stennis is a member of the Firm's Litigation & Dispute Resolution Service Team.  Joe's primary focus areas are business and employment litigation matters.  Joe represents public and private sector employers in all aspects of employment law, including matters involving wrongful termination, employment based torts, and employment discrimination under Title VII.  He routinely represents and counsels clients on employment related matters before the Equal Employment Opportunity Commission, Kentucky Commission on Human Rights, and in federal and state court.
Joe also has handled various commercial litigation matters for his clients including breach of contract, copyright infringement, premises liability defense, and commercial landlord/tenant disputes to name a few.
Prior to his legal career, Mr. Stennis worked in the banking industry as a banking center manager, business development officer, and licensed investment sales agent.
Show More
REPRESENTATIVE MATTERS
Motion for Summary Judgment granted, Jefferson Circuit Court, regarding plaintiff's race discrimination, racially hostile work environment, and retaliation claims.
Motion for Summary Judgment granted, U.S. Western District of Kentucky, regarding plaintiff's due process, defamation and invasion of privacy claims.
Motion to Dismiss granted, Knox Circuit Court, regarding plaintiff's wrongful termination and vicarious liability claims (affirmed on Appeal).
Motion for Summary Judgment granted, Jefferson Circuit Court, regarding plaintiff's failure to promote claims.
Motion to Dismiss granted regarding plaintiff's age and religious discrimination claims under the Kentucky Civil Rights Act as well as breach of an employment contract allegation.
Motion to Compel Arbitration granted, which contributed significantly to reaching settlement of plaintiffs' employment discrimination claims.
Settled FLSA Wage and Hour claim filed in the U.S. Western District of Kentucky prior to certification of class action phase.
Second chaired quasi-arbitration hearings for local public school dis
EDUCATION
J.D., University of Louisville, Louis D. Brandeis School of Law, 2007
Pirtle-Washer Moot Court Competition Winner
Journal of Law and Education, 2007
M.B.A., University of Louisville, 2001 (Finance and Entrepreneurship)
B.S., University of Louisville, 1996, (Accounting)
ADMISSIONS
Kentucky
Wisconsin
United States Western District of Kentucky
United States Eastern District of Kentucky
United States Western District of Wisconsin
HONORS
Recognized by his peers as a Kentucky Super Lawyers® Rising Star, 2013-2018
PROFESSIONAL EXPERIENCE
Reinhart, Boerner, Van Deuren, s.c., Milwaukee, WI, Associate
Dinsmore & Shohl, LLP, Louisville, KY, Associate
Kentucky Supreme Court, Frankfort, KY, Judicial Law Clerk for the Honorable Chief Justice Joseph Lambert
Fifth Third Bank KY, NA, Louisville, KY, Business Development Officer/Branch Manager/Investment Sales Representative
Chase Bank KY, NA, Louisville, KY, Branch Manager/Investment Sales Representative
PROFESSIONAL ACTIVITIES AND MEMBERSHIPS
Kentucky Bar Association
Wisconsin Bar Association
Louisville Bar Association, Labor & Employment Section
Milwaukee Bar Association, Labor & Employment Section
Louisville Black Lawyer's Association (Past President and Board Member)
Legal Aid Society (former Board Member)
CIVIC INVOLVEMENT
The Metropolitan Housing Coalition, former Board Member
Ronald McDonald Charities of Kentucky, former Board Member
PRESENTATIONS AND PUBLICATIONS
"Nuts & Bolts of the EEOC," 25th Annual Conference for the Kentucky Association of School Human Resource Managers, 2019
"Prescription for Trouble:  Drug Testing in the Workplace," Kentucky Chamber of Commerce's Society for Human Resource Managers Conference, 2019
"Matter of Pay Equity," Kentucky Chamber of Commerce's Society for Human Resource Managers Conference, 2018
Labor and Employment Update, Wyatt Employment Law Seminar, 2016 – 2018
"Protecting the Attorney-Client Privilege for In-House Counsel," Wyatt In-House Counsel Institute, November 2014
Blog Article:  "6th Circuit Rules an Employer Violated Title VII by Terminating its Transgender Employee," 2018
Blog Article:  "Student Athletes as Employees," 2014
Blog Article:  "Private Employees Can Assert Retaliation," 2014
Business First Article:  "Employers Beware!  Top 5 Wage and Hour Pitfalls to Avoid," 2017
Blog Article:  "DOJ Drops Appeal on Obama Overtime Rule," 2017
PPK Employment Update, 2017