Employment Law Report
The Supreme Court's Upcoming Decision on Affirmative Action May Have Ramifications for Employers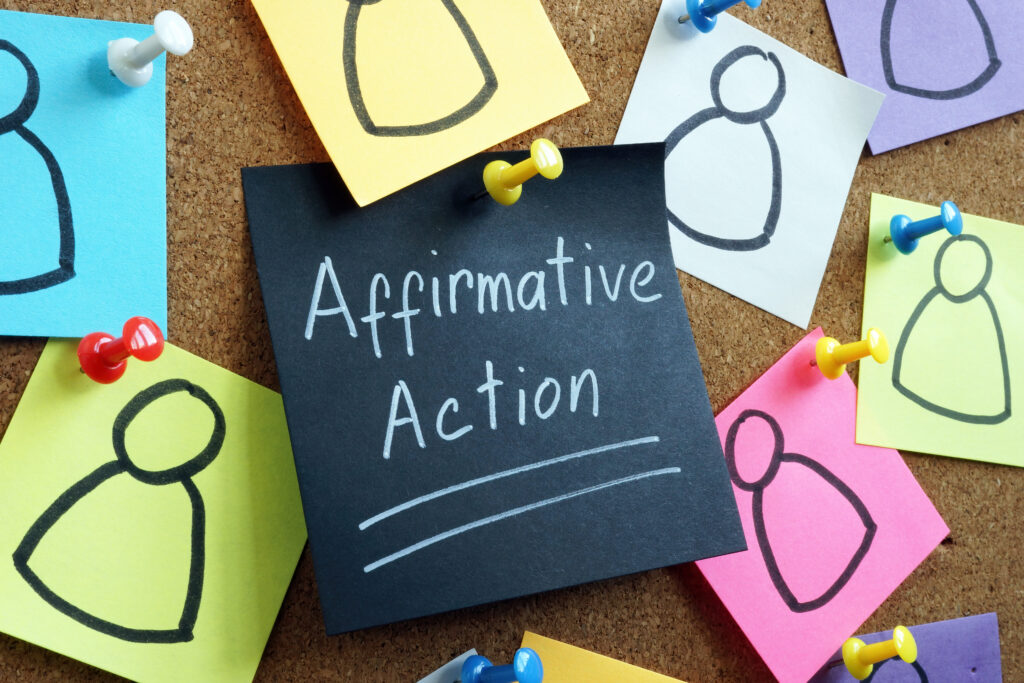 By: Mitzi D. Wyrick
On October 31, 2022, the United States Supreme Court heard arguments in Students for Fair Admissions v. University of North Carolina and Students for Fair Admissions, Inc. v. President and Fellows of Harvard College to revisit the issue of when and whether colleges can consider race in admissions decisions. The Court's ruling is likely to have significant ramifications for the diversity initiatives of private employers.
Students for Fair Admissions sued Harvard University and the University of North Carolina (UNC) alleging that Harvard and UNC unfairly prefer black, Hispanic, and Native American applicants over white and Asian-American applicants. At issue in the pending cases is whether the Equal Protection Clause of the United States Constitution (for public schools) or Title VI of the Civil Rights Act (for private schools) prohibits consideration of race in college admissions.
Previously, in Grutter v. Bollinger and again in Fisher v. University of Texas, the Supreme Court held that the use of an applicant's race as one factor in an admissions policy of a public educational institution does not violate the Equal Protection Clause of the Fourteenth Amendment if the policy is narrowly tailored to the compelling interest of promoting a diverse student body, and if it uses a holistic process to evaluate each applicant, as opposed to a quota system. After hearing arguments, the Supreme Court appears ready to abandon that position and prohibit the consideration of race in admissions decisions.
Although private employers are not covered by the Equal Protection Clause, the Supreme Court's decision in the Harvard College case, which interprets the reach of Title VI may have implications for how race can be considered in the workplace. Because the language of Title VI is similar to the language of Title VII, which covers employment decisions, courts will likely follow Harvard College. Previously, diversity had been seen as a favored objective in higher education. If the Supreme Court overrules Grutter v. Bollinger, as it is expected to do, employers will encounter difficulty in enforcing racial diversity as a lawful workplace objective without risking being found liable for unlawful discrimination.
In addition, certain workforce diversity initiatives designed to improve diversity may face scrutiny. For example, requirements that the demographic composition of finalist pools for jobs include a certain number of women or minorities may subject an employer to liability. And employers would have to carefully consider how and whether they implement goals of hiring more women or minorities in underrepresented fields or goals for the workforce to reflect the demographics of the community where it is located.
In United Steelworkers of America v. Weber, the Supreme Court held that a company's voluntary affirmative action program designed to remedy underrepresentation in its skilled worker ranks did not violate Title VII. There, the Court held that an employer's labor agreement that established a training program reserving at least half the slots for African-Americans did not violate Title VII because the program was voluntary, temporary in nature, and was designed to remedy past discrimination. Whether such a program would withstand scrutiny after the Court rules in Students for Fair Admissions remains to be seen.
And this raises the question of where the affirmative action programs of federal contractors subject to the jurisdiction of the Office of Federal Contract Compliance Programs (OFCCP) stand. The OFCCP has attempted to anticipate this issue in the frequently asked questions posted on its website. The OFCCP states "the obligations it enforces are wholly distinct from the concept of affirmative action as implemented by some post-secondary educational institutions in their admissions processes. In contrast to the affirmative action implemented by many post-secondary institutions, OFCCP does not permit the use of race to be weighed as one factor among many in an individual's application when rendering hiring, employment, or personnel decisions, as racial preferences of any kind are prohibited under the authorities administered by OFCCP." See https://www.dol.gov/agencies/ofccp/faqs/AAFAQs#Q6.
It remains to be seen just how broadly the Supreme Court's ruling in Students for Fair Admissions sweeps. But if the Supreme Court concludes that Title VI or the U.S. Constitution prohibits nearly all consideration of race, it could expose employer diversity, equity and inclusion programs to increased scrutiny and risk of litigation. Employers should be prepared to evaluate their programs in light of the Supreme Court's ruling, which is expected by June 2023.