Employment Law Report
NLRB General Counsel Offers Guidance on Severance Agreements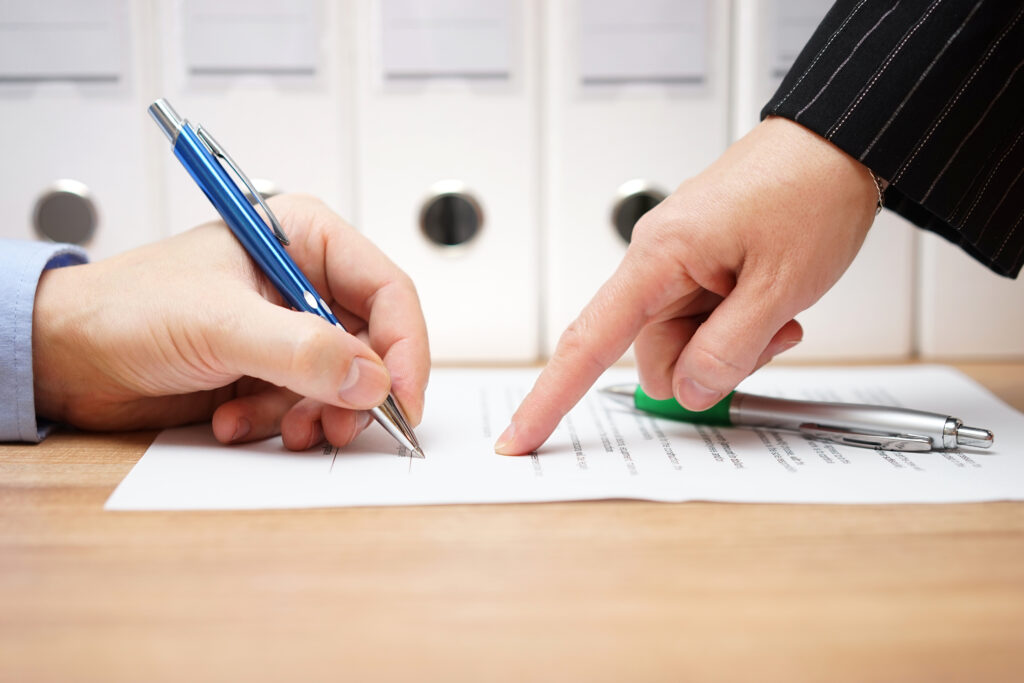 By: R. Joseph Stennis, Jr. and Marianna J. Michael
Recently, the National Labor Relations Board ("NLRB" or "Board") issued a decision in McLaren Macomb, 372 NLRB No. 58. The NLRB determined that employers were prohibited from offering employees severance agreements that required employees to broadly waive their rights under Section 7 of the National Labor Relations Act ("the Act"). Section 7 of the Act guarantees employees "the right to self-organization, to form, join, or assist labor organizations, to bargain collectively through representatives of their own choosing, and to engage in other concerted activities for the purpose of collective bargaining or other mutual aid or protection," as well as the right "to refrain from any or all such activities." The McLaren decision specifically focused on non-disparagement and confidentiality provisions.
On March 22, 2023, the Board's General Counsel issued a memo with guidance regarding the McLaren decision's reach.  Not only does the memo offer guidance regarding the McLaren decision's scope and effect, it also provides guidance on the kinds of severance agreement provisions that could violate the Act if proffered, maintained, or enforced.
Some key highlights from the memo include:
McLaren does not ban severance agreements. Instead, McLaren prohibits the use of overbroad statements that infringe on employees' Section 7 rights by restricting their right to communicate such activity with the NLRB, their union, the media and other third parties, and courts or legislative forums.
The NLRB does not consider why overbroad statements are included in severance agreements. The memo states that employers do not have legitimate interests in maintaining unlawful provisions. The NLRB will consider the overbroad statement a violation even if an employer had a legitimate reason to include it.
An employer violates the Act by proffering a severance agreement with overly broad provisions. Violation of the Act arises when an employer proffers a severance agreement even if the employee does not sign it. The act of putting an agreement with overbroad provisions out for consideration is considered coercive and unlawful.
The NLRB may extend McLaren to include other severance agreement provisions. The memo indicated that there are similar concerns regarding other provisions that can impose unlawful limitations on activity protected by Section 7 such as: (i) non-compete clauses; (ii) non-solicitation clauses; (iii) no-poaching clauses; (iv) broad liability releases; (v) covenants not to sue; and (vi) post-termination cooperation clauses.
McLaren applies retroactively. The memo suggests that employers could notify former employees that any overbroad provisions in executed severance agreements would no longer apply.
Current severance agreements with narrowly-tailored confidentiality or non-disparagement provisions may still be considered lawful. Not all existing confidentiality or non-disparagement provisions are overbroad and can remain in severance agreements.
Overbroad provisions will not invalidate the entire severance agreement. The NLRB will instead attempt to sever the overbroad, violative provisions out of the severance agreement as opposed to invalidating the entire agreement.
The Board's ruling applies retroactively to past agreements. The Board's General Counsel further suggests that employers should notify former employees that any overbroad provisions would no longer apply.
Employers must be aware that broad language in agreements entered into with an employee creates a risk of violating the Act. The dangers of broad language are not limited to severance agreements. Employers should reevaluate pre-employment offer letters and employment contracts. The recent NLRB decisions have indicated that it will take broad measures to ensure employees' Section 7 rights are protected. We recommend that employers review current and future severance agreements as well as any agreements or communications that could be construed to impede employees' Section 7 rights. Wyatt's Labor & Employment team is available to review agreements to ensure compliance with the NLRB's recent decisions and guidance.