Employment Law Report
Company Holiday Parties Dos and Don'ts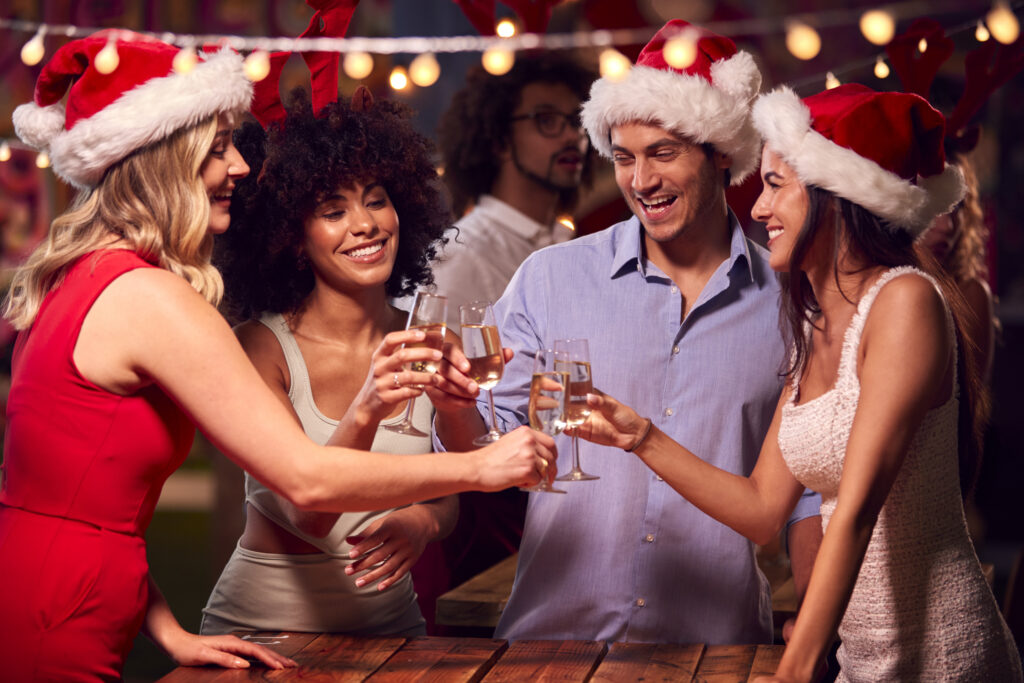 By: Julie Laemmle Watts
Holiday parties are in full swing, with many people—and companies—returning to pre-pandemic norms. Company parties are a great way to allow employees to socialize and get to know one another outside of the work setting and for the company and its managers to express appreciation for all they do, but company parties can also create legal exposure of all kinds for the company, especially when alcohol is involved.
Consider the following in an effort to prevent an avoidable incident or injury and minimize exposure:
Do not tempt employees to drink and drive. Require all employees, regardless of whether they drink alcohol, to use a car service both to and from the event and reimburse them afterwards.
Do not let employees serve one another or themselves. Hire a bartender, remind the bartender to stop serving anyone who appears to be impaired, and have the bartender notify a specific company representative if anyone is in fact cutoff.
Do not let employees drink too much alcohol. Limit the number of alcoholic beverages per person or limit the timeframe during which alcohol will be served. Regardless, you should stop serving alcohol prior to the end of the event. Also, make sure there are plenty of non-alcoholic beverages for employees to drink (mocktails make a great alternative to cocktails).
Do not serve alcohol unless you also serve food. Make sure there is plenty of food over the course of the event so employees are not drinking alcohol on an empty stomach.
Remind employees of the company's harassment policy by circulating the policy, including any additional policy on sexual harassment, prior to the event.
Designate certain managers to keep an eye out for impaired employees, possible harassment (including sexual harassment), and other possible exposure that may lead to a claim (workers' compensation, negligence, etc.).
Make sure the company is covered. Review your company insurance policy prior to the event to ensure it adequately covers the company, including any accident or injury that may stem from the event. Further, negotiate for indemnification language in any venue, caterer, or bartender contract so that the company will be indemnified should any third party action stem from the event.