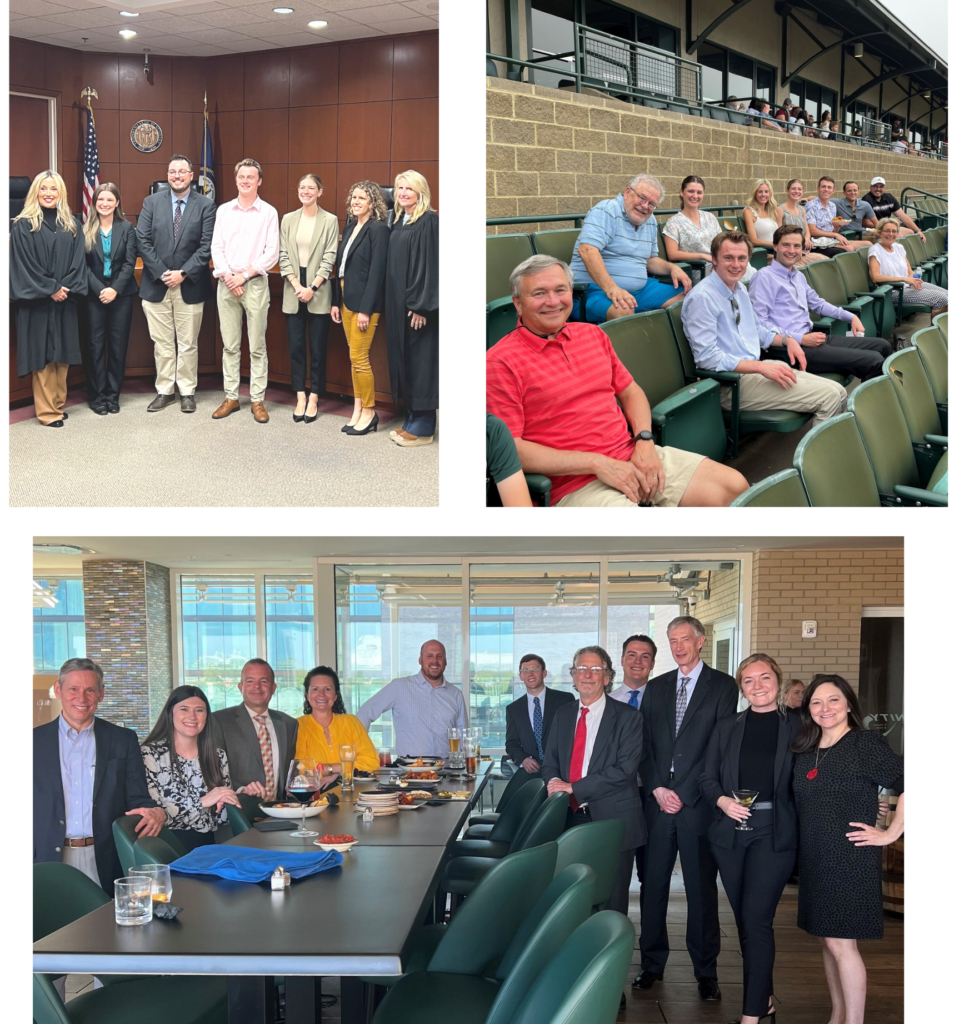 Wyatt, Tarrant & Combs, LLP boasts a truly exceptional team of attorneys, paralegals and professional staff.  Our continued success depends on the excellence, experience and dedication of all personnel.  For that reason, the highest standard of quality recruiting is a top priority.  The hiring criteria for a summer associate is much the same as the hiring criteria for a full-time associate.  The Firm employs associates with the expectation that they will achieve partner status, so attracting and selecting quality people at the outset is vital to ensuring the future growth and character of the firm.  Most of our summer associates are with us between their second and third years of law school, though we do bring in exceptional rising 2L's as well.  If you don't see us listed as a firm who participates in on-campus interviews at your school, be sure to submit your materials to us as early as possible to allow us to consider you at the same time as our other candidates for call-backs.  To apply, please submit an online application and attach a cover letter and resume for review.
Follow us on Facebook and LinkedIn to keep up with Wyatt news and our activities in our communities.
Values We Look For
We look for enthusiastic, highly motivated students for our summer program. Successful applicants have exemplary academic records, evidenced by high grades, law review or moot court experience, extracurricular activities, and leadership roles. We also place a high value on community involvement, seeking applicants who demonstrate a desire to contribute their time and talents to society at large.
Wyatt actively endorses and promotes diversity in the workplace. We are committed to providing equal employment opportunities to all qualified persons, without regard to race, color, gender, religion, pregnancy, sexual orientation, gender identity, genetic information, national origin, age, disability, military or veteran status.
Partners in Charge of Recruiting:
Lexington:
W. Craig Robertson
Louisville: 
Sean G. Williamson
Nashville:
James C. Bradshaw III
Memphis:
Equal Opportunity and Affirmative Action Employer 
E-Verify® Participant
E-Verify® Poster (click here)
Right to Work Poster (click here)
E-Verify® is a registered trademark of the U.S. Department of Homeland Security.