Employment Law Report
Bazemore v. Papa John's: A Challenge to Electronic Signatures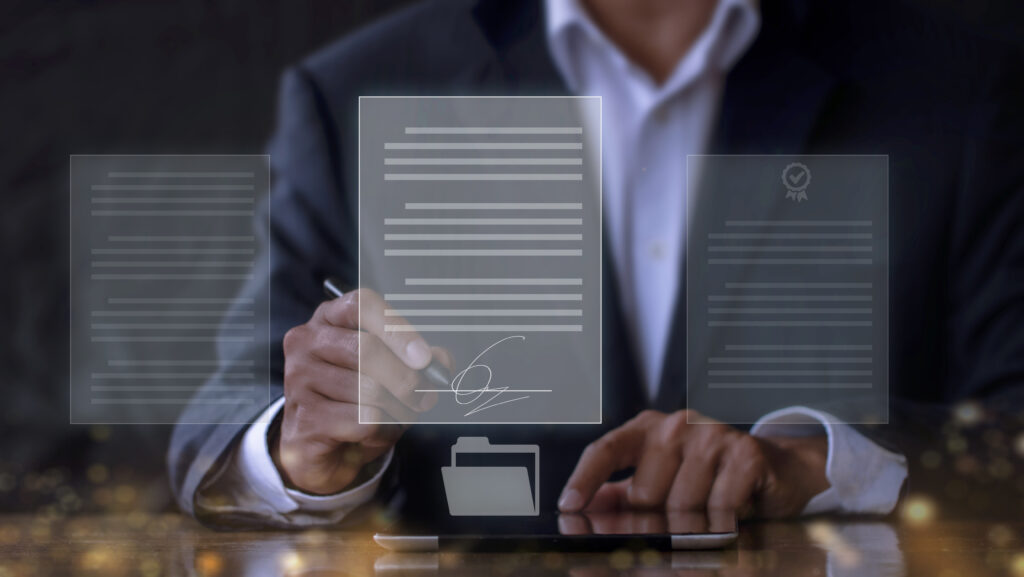 By: Marianna J. Michael
In a recent decision, the Sixth Circuit determined that a Plaintiff's sworn testimony that he did not sign an arbitration agreement was sufficient to create an issue of material fact and preclude enforcement of an arbitration agreement. Andrew Bazemore ("Bazemore"), a delivery driver for a Papa John's store in Louisville, Kentucky, brought suit against his employer alleging violations of the Fair Labor Standards Act. Papa John's moved to enforce the arbitration agreement signed by Bazemore. Papa John's presented a declaration from its Senior Director of People Services that explained how every new hire is required to sign an arbitration agreement as a condition of employment. The declaration further explained the multi-step process employees must complete to utilize e-Forms and stated that Papa John's records showed that Bazemore executed the arbitration agreement in October 2019. Bazemore then provided his own declaration and stated that "he 'had never seen' the agreement and 'had never heard about it.'" He asserted that his login credentials were made of demographic information available from his employment application and that he had seen the store manager log in for himself and other drivers to complete trainings for them. Bazemore asked for targeted discovery as to whether he had actually signed the agreement, which the district court rejected and blamed on a "convenient lapse in memory."
Applying Friedmann v. Jefferson County Board of Education, 647 S.W.3d 181, 189-90 (Ky. 2022), the Sixth Circuit affirmed that electronic signatures are "legally valid only when 'made by the action of the person the signature purports to represent'—which is itself a question of fact." In light of the conflicting declarations, the Sixth Circuit held that an issue of material fact existed with respect to the existence of a valid and enforceable agreement to arbitrate. The Sixth Circuit refused to enforce the arbitration agreement and remanded Bazemore's case.
While this is concerning news for employers, the case does not hold that electronic signatures are invalid. Rather, employers should implement extra measures to confirm that employees understand the types of agreements they are signing . . . and that the employees are the ones accessing electronic forms for execution. This can be achieved by walking employees through each section of the employment agreement, providing them with a checklist of items they must complete, or providing them with a list of agreements they completed after signing the agreements, among other things.
Wyatt's Labor and Employment attorneys can help provide guidance to ensure that arbitration agreements are enforceable.