Employment Law Report
How the Supreme Court's Decision on Affirmative Action Affects Employers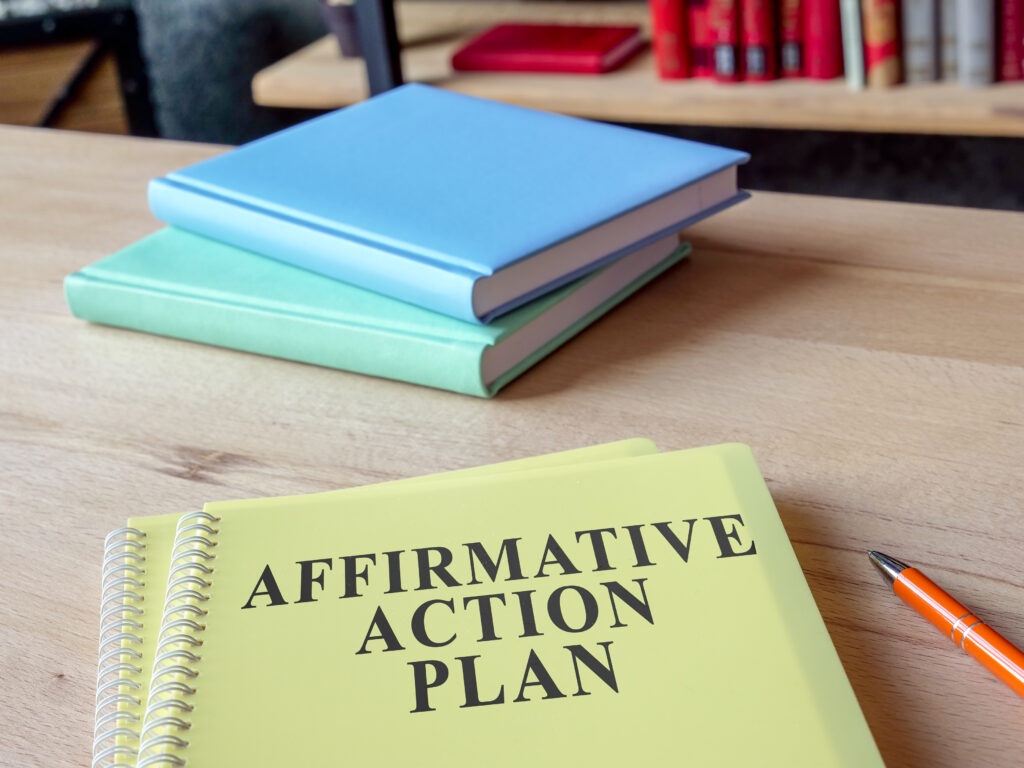 By: Mitzi D. Wyrick
On June 29, 2023, the United States Supreme Court held in Students for Fair Admissions v. University of North Carolina and Students for Fair Admissions, Inc. v. President and Fellows of Harvard College that admissions policies using race or diversity as a factor violate the Equal Protection Clause of the Fourteenth Amendment of the United States Constitution. And although Students for Fair Admissions did not concern employment decisions, the Court's caution against using race except in very narrow circumstances offers guidance to employers.
The Decision
Students for Fair Admissions sued Harvard University (Harvard) and the University of North Carolina (UNC) alleging that Harvard and UNC's use of race in admissions decisions unfairly preferred black, Hispanic, and Native American applicants over white and Asian-American applicants in violation of the Equal Protection Clause of the United States Constitution (for public schools) and Title VI of the Civil Rights Act (for private schools). The admissions policies at both Harvard and UNC permitted a student applicant's race to be considered as one part of an overall "holistic" assessment of the individual, along with things like grades, references, and extracurricular activities. The goal of Harvard's policy is to prevent a "dramatic drop-off" in minority admissions compared to the prior class. UNC's policy was intended to ensure that its minority enrollment percentage was not lower than the minority representation in North Carolina's general population.
In reviewing Harvard and UNC's admissions policies under the Equal Protection Clause, the Court considered whether the racial classification furthered compelling government interests and was narrowly tailored to achieve that interest. The Court found that the admissions policies could not withstand the strict scrutiny required when determining whether race could be used as a factor in admissions policies. Ultimately, the Court found that because "the Harvard and UNC admissions programs … lack sufficiently focused and measurable objectives warranting the use of race, unavoidably employ race in a negative manner, involve racial stereotyping, and lack meaningful endpoints, those admissions programs cannot be reconciled with the guarantees of the Equal Protection Clause."
Reaction
In response to the Students for Fair Admissions decision, the Equal Employment Opportunity Commission immediately issued a statement emphasizing that the decision "does not address employer efforts to foster diverse and inclusive workforces or to engage the talents of all qualified workers, regardless of their background. It remains lawful for employers to implement diversity, equity, inclusion, and accessibility programs that seek to ensure workers of all backgrounds are afforded equal opportunity in the workplace."
Likewise, the Office for Federal Contractor Compliance Programs (OFCCP), which is responsible for overseeing affirmative action programs of federal contractors, updated its website to emphasize that the affirmative action programs it enforces are separate from the steps that some educational institutions had implemented to increase the racial diversity of their student bodies.  The OFCCP stated that "[t]there continue to be lawful and appropriate ways to foster equitable and inclusive work environments and recruit qualified workers of all backgrounds. OFCCP's affirmative action requirements enable employers to reduce the risk of discrimination in their workforces and recruit and retain diverse talent."
Threats of Increased Oversight and Litigation
Nevertheless, employers can expect increased governmental oversight and more litigation focused on employer initiatives that are perceived to be based upon race. Thirteen Republican Attorneys General, including those of Kentucky, Indiana, and Tennessee, sent a letter to the CEOs of Fortune 100 companies stating that: "[T]oday's major companies adopt explicitly . . . discriminatory practices [including], among other things, explicit racial quotas and preferences in hiring, recruiting, retention, promotion, and advancement." They then urged the companies to cease unlawful hiring practices and committed to being a watchdog against discrimination in the private sector. In response, twenty-one Democratic Attorneys General sent a letter of their own condemning the Republican Attorneys General's "attempt at intimidation." "While we agree with our colleagues that "companies that engage in racial discrimination should and will face serious legal consequences," we are focused on actual unlawful discrimination, not the baseless assertion that any attempts to address racial disparity are by their very nature unlawful." "We write to reassure you that corporate efforts to recruit diverse workforces and create inclusive work environments are legal and reduce corporate risk for claims of discrimination."
How to Respond
In light of the decision in Students for Fair Admissions, it is likely that more lawsuits alleging reverse discrimination and challenging diversity, equity, and inclusion (DEI) initiatives will be filed. But employers should be aware that DEI programs designed to eliminate hiring bias, attract a diverse pool of candidates with varied backgrounds and experience, or aimed at creating an inclusive workforce are not discriminatory in and of themselves.
Even after Students for Fair Admissions, employers may take certain actions aimed at achieving a diverse workforce. For example, employers can work to expand their applicant pools by partnering with underrepresented community groups or reaching out to sources of diverse applicants, such as historically black colleges and universities.  Employers can continue to analyze and eliminate potential barriers to entry and advancement by reviewing hiring and promotion practices to make certain that no adverse impacts exist. Employers can train managers to understand that DEI initiatives do not require decision-making based on race or other protected characteristics.  Instead, DEI initiatives should ensure that employment is open to all and that decisions will be based on legitimate business reasons and qualifications of employees.  And, unless located in a state where such training is prohibited, employers can train employees on unconscious bias and its effects on the workplace. 
Finally, employers using measures similar to the "Rooney rule" to insure that a certain number of minority candidates are interviewed or advanced in the hiring process should be aware that any kind of concrete numeric goal or set-aside will likely be challenged as impermissible after Students for Fair Admissions.  DEI initiatives have a role in the workplace that complies with the law even after Students for Fair Admissions.  But employers may expect that the scope of that role will likely be determined by further litigation. 
If you have questions about your DEI initiatives, contact a member of Wyatt's Labor and Employment team for additional information.