Employment Law Report
The Federal Trade Commission Proposes a New Rule Banning Nearly All Non-Competition Agreements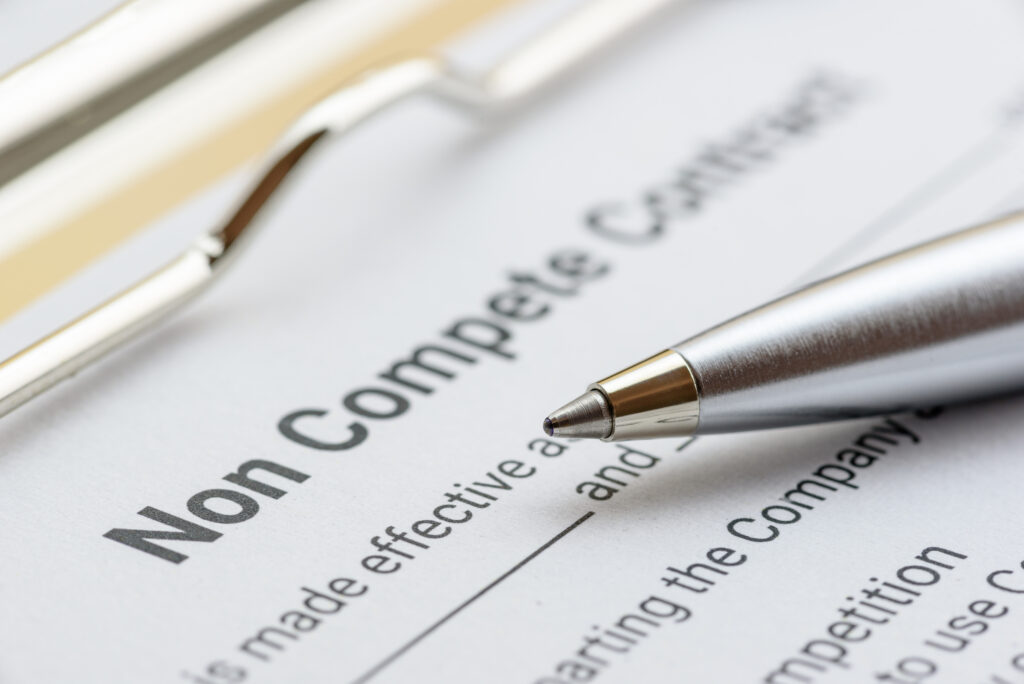 By: Matthew L. Bunnell
On January 4, 2023, the United States Federal Trade Commission ("FTC") issued complaints against three employers—Prudential Security, Inc., O-I Glass Inc., and Ardagh Group SA—alleging that they imposed non-competition restrictions on employees in violation of Section 5 of the Federal Trade Commission Act, 15 U.S.C. § 45(a)(1), which prohibits unfair methods of competition along with unfair or deceptive acts or practices. Specifically, the FTC order requires Prudential Security, its affiliate Prudential Command Inc., and their respective owners to terminate agreements with their security guards that contain restrictions against working for competing entities and actively notify such workers that their non-competes are now void. The FTC order likewise prohibits O-I Glass and Ardagh from imposing or enforcing non-compete agreements with their respective workers to allow greater movement of specialized workers and reduce unfair competition.
Although the aforementioned actions of the FTC were newsworthy on their own, the Commission made even more noise on January 5th by announcing a proposed rule[1] that would effectively ban non-compete agreements unless such arrangements are entered into in connection with the sale of a business.[2] In short, the FTC's proposed rule deems it an unfair method of competition for an employer to (i) enter into or attempt to enter into a non-compete clause with a worker, (ii) maintain a non-compete clause with a worker, or (iii) represent to a worker that the worker is subject to a non-compete clause where the employer has no good faith basis to believe that the worker is subject to an enforceable non-compete clause. But what does that really mean and to whom does the proposed rule apply?
The FTC's proposed rule applies to all employers without limitation. "Employer" is defined expansively as any natural person, partnership, association, or other legal entity, including any person acting under the color or authority of state law. Further, the proposed rule applies to all "workers," which includes employees, independent contractors, interns, volunteers, gig economy workers, and apprentices, paid or unpaid, with no consideration of the worker's income level or skill. And the proposed rule defines "non-compete clauses" as not only an agreement "between an employer and a worker that prevents the worker from seeking or accepting employment with a person, or operating a business, after the conclusion of the worker's employment with the employer," but also any agreement that has the functional effect of that sort of employment restriction. Consequently, while the proposed rule does not apply to restraints during employment, boilerplate non-disclosure agreements, or most customer non-solicitation agreements, it does deem explicit restrictive covenants or de facto clauses[3] that have the effect of prohibiting a worker from seeking or accepting employment as unlawful.
If the proposed rule goes into effect (as written), employers would be required to rescind all existing non-compete provisions with workers and provide notice to an affected worker that the non-compete provision has been rescinded. However, the proposed rule is far from being final and this is merely the first step in the regulatory process.
Once the proposed rule is published in the Federal Register, stakeholders will have sixty (60) days to issue public comments. The rule would then go into effect 180 days after publication of its final version. And, if the rule does go into effect, it will likely face numerous challenges on the grounds that (i) the rule exceeds the FTC's legal rulemaking authority under the Federal Trade Commission Act and the delegation clause, (ii) the FTC's rulemaking invades the state provenance of contract law, and (iii) the rule runs afoul of the major questions doctrine, which holds that courts should not defer to agency statutory interpretations that concern questions of vast economic or political significance.
While this issue continues to evolve, we recommend that employers review their existing restrictive covenants to evaluate whether they contain post-employment customer and employee non-solicitation provisions, where appropriate. Similarly, employers should assess whether existing agreements properly protect against the disclosure of confidential, proprietary, and/or trade secret information. Finally, any employer that is not currently using non-compete agreements but believes it has a legitimate business reason for doing so, should contact one of our Labor and Employment attorneys to determine if it is prudent to implement certain non-competition obligations prior to the publication of any final FTC rule since there is a possibility that such a rule could be limited to non-compete agreements entered into after the final rule's effective date.[4]
Be sure and revisit the Wyatt Labor and Employment blog page for further developments and updates related to the FTC's rulemaking, as well as other employment topics.
---
[1] The Commission voted 3-1 to issue the proposed rule. Leading the majority was FTC Chair Linda Khan, who argued that the FTC must exercise its rulemaking authority in this manner because non-competes lock up nearly one in five American workers, stifle new and innovative business ideas, deprive workers of better working conditions, and reduce employee earnings annually by as much as $250 billion. On the other hand, Commissioner Christine Wilson, the sole remaining Republican appointee on the Commission, issued a dissenting statement in which she stated that the proposed rule "represents a radical departure from hundreds of years of legal precedent that employs a fact-specific inquiry into whether a non-compete clause is unreasonable in duration and scope, given the business justification for the restriction."
[2] The proposed rule establishes a narrow exception for non-compete clauses that are "entered into by a person who is selling a business entity or otherwise disposing of all of the person's ownership interest in the business entity, or by a person who is selling all or substantially all of a business entity's operating assets, when the person restricted by the non-compete clause is a substantial owner of, or substantial member or substantial partner in, the business entity at the time the person enters into the non-compete clause."
[3] The FTC provided the following examples of potentially de facto non-compete clauses: (i) a non-disclosure agreement between an employer and a worker that is written so broadly that it effectively precludes the worker from working in the same field after the conclusion of the worker's employment with the employer and (ii) a contractual term between an employer and a worker that requires the worker to pay the employer or a third-party entity for training costs if the worker's employment terminates within a specified period, where the required payment is not reasonably related to the costs the employer incurred for training the worker.
[4] If an employer seeks to impose a non-compete agreement on an existing employee without granting additional consideration beyond additional at-will employment, the agreement will likely be unenforceable. See Charles T. Creech, Inc. v. Brown, 433 S.W.3d 345, 352-54 (Ky. 2014).