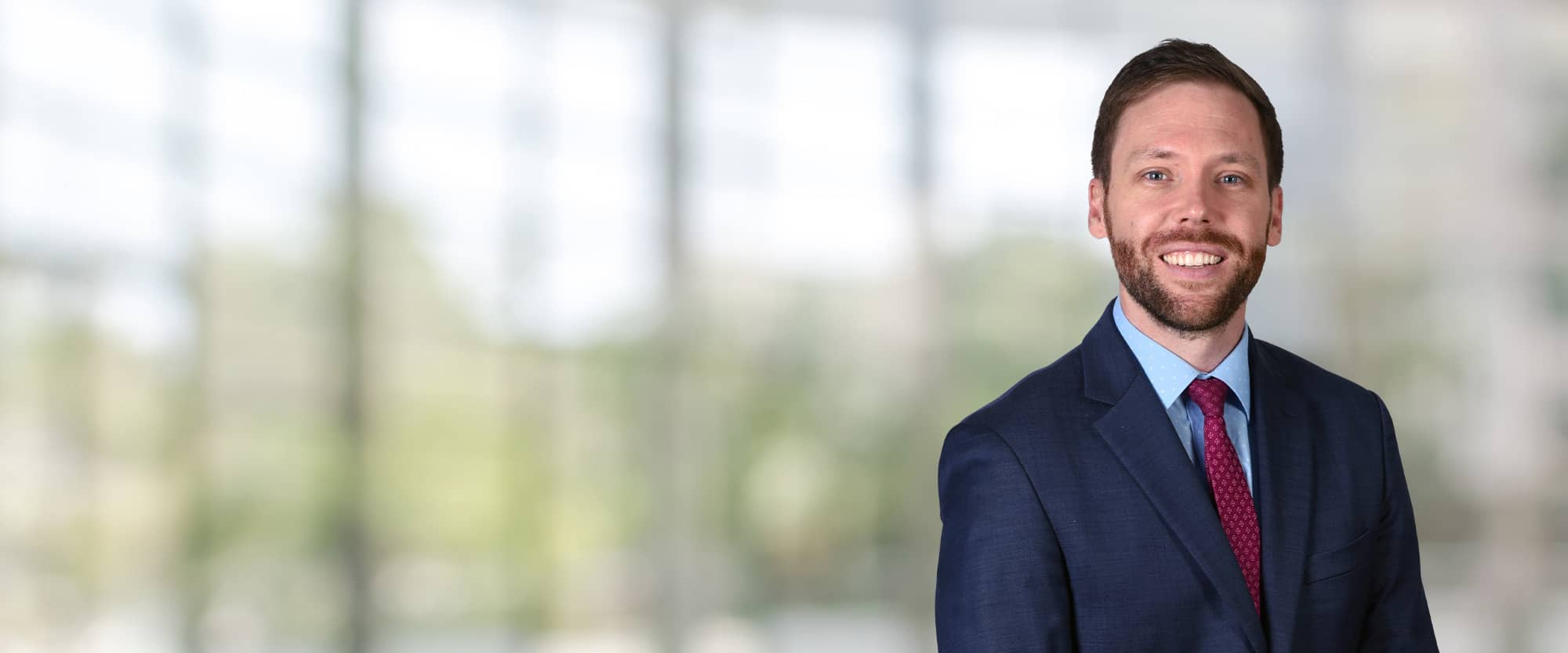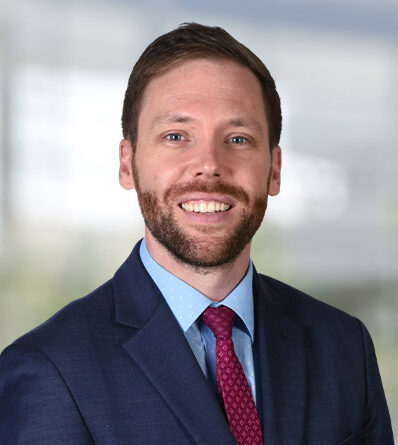 Max E. Bridges
Partner
What's one of your defining successes?
Successfully obtained a Brownfield Exemption for our client that acquired contaminated property with many environmental issues located near downtown Louisville. The exemption directly facilitated the redevelopment of the previously abandoned and blighted property, and has spurred redevelopment in the area.
Max Bridges is a Registered Patent Attorney and member of the Firm's Intellectual Property Protection & Litigation Service Team. According to clients in Chambers USA, "He brings great attention to detail and is quickly becoming a key contributor to our IP protection efforts." He focuses his practice on patent prosecution and enforcement, evaluating the patentability of inventions, patent litigation, providing legal opinions, client counseling, conducting IP due diligence, and transaction support.
Max is also an Environmental Attorney and member of the Firm's Natural Resources and Energy Service Team.  He concentrates his practice in the areas of state and federal environmental laws involving air, water, and waste.
Show More
REPRESENTATIVE MATTERS
Mr. Bridges has experience counseling clients on environmental laws, evaluating environmental due diligence investigations, especially Phase I Environmental Site Assessments and Phase II Subsurface Investigations, to manage environmental liability during transactions.  Additionally, he has handled numerous remediation projects and cost recovery claims governed by CERCLA, RCRA, and state counterpart programs; obtained many Brownfield Exemptions for clients through Kentucky's Brownfield Program; negotiated and obtained environmental covenants for clients; and assisted clients during enforcement and permit issues with a variety of state and federal agencies including Kentucky, Tennessee, Indiana, Illinois, and US EPA.
Mr. Bridges also represents individuals and corporations in evaluating the patentability of inventions, prosecuting patent applications, and enforcing patent rights.  His practice also includes counseling clients in patent litigation, providing legal opinions concerning freedom to operate, reviewing and drafting IP contracts such as Non-disclosure and Confidentiality Agreements, Licenses, etc., and representing clients in matters before the Patent Trial and Appeal Board. Max's scientific background in agricultural biotechnology contributes to his IP practice.
Obtained multiple US and foreign patents for our client which is an agricultural biotechnology company specializing in the expression, extraction and purification of proteins and other high value products from plants.
Obtained a number of utility and design patents for clients in a broad range of fields including software, renewable energy, the electrical utility industry, medical devices, agricultural packaging products, mechanical devices, shipping containers, devices for mine safety, and others.
Defended our client in a patent infringement lawsuit related to cotton bale wrapping machines and methods.
Reynolds Consumer Products LLC v. Louisville Metro Air Pollution Control District – This was an administrative proceeding challenging terms the Louisville Metro Air Pollution Control District sought to include in a Title V permit and it was resolved by an agreement between the parties.
Represent the Oldham County Environmental Authority in a variety of matters including contract preparation and review, easement negotiations, condemnation actions, and environmental compliance, and others.
Merrick, et al v. Brown-Forman Corporation and Heaven Hill Distilleries, Inc. – Plaintiffs seek class certification for personal and real property damage and injunctive relief for mold allegedly caused by defendants' whiskey warehouse operations. The putative class representatives assert causes of action for negligence, trespass, and nuisance.
Dow Chemical Company v. Anglers E. & C. Inc. – Represented a Potentially Responsible Party in this Superfund and Texas Solid Waste Disposal Act cost recovery action brought by other PRPs.
Reigle v. Strategic Materials, Inc., Trent Lee and Jean Lee, and Visteon Corporation – Represent plaintiffs in successful RCRA imminent and substantial endangerment citizen suit.
EDUCATION
J.D., magna cum laude, University of Kentucky College of Law, 2014
CALI Award for Environmental Law
Order of the Coif
Kentucky Journal of Equine, Agriculture, and Natural Resources Law, Articles Editor
Reed Club Best Appellee Brief, Legal Writing Appellate Brief Competition;
United States District Court Judicial Fellows Program
B.S., summa cum laude, University of Kentucky, 2011 (Agricultural Biotechnology)
ADMISSIONS
Kentucky
United States Patent & Trademark Office
U.S. District Court, Eastern District of Kentucky
U.S. District Court, Western District of Kentucky
HONORS
Recognized by Best Lawyers® as "Ones to Watch" in Environmental Law and Patent Law, 2021-2024
Recognized by his peers as a Kentucky Super Lawyers® Rising Star, 2022-2023
PROFESSIONAL EXPERIENCE
Summer Clerk for the Southern Environmental Law Center, Atlanta, GA, 2013
Extern for the Kentucky Energy and Environmental Cabinet, Frankfort, KY, January-April, 2013
Prosecutorial Intern for the Fayette Commonwealth's Attorney, Lexington, KY, Summer 2012
PROFESSIONAL ACTIVITIES AND MEMBERSHIPS
Louisville Bar Association
Fayette County Bar Association
Rotary Club of Louisville
Greater Louisville Inc. Environment & Energy Committee
Boy Scouts of America
American Intellectual Property Law Association (AIPLA)
PUBLICATIONS
PRESENTATIONS
"Protecting Your Company's Intellectual Property," KBA Issues for Corporate House Counsel Seminar, Louisville, Kentucky (April 12, 2022)
"Risk Based Management and Closure of Contaminated Property," 11th Annual Kentucky Commercial Real Estate Conference, Louisville, Kentucky (October 27, 2021)
"Turning Audit Findings into Silver Linings," 19th Annual Kentucky Environmental Conference, (March 25, 2021)
"Boiler MACT Litigation Update," Kentucky Chamber's 21st Annual Kentucky Environmental Permitting and Reporting Conference, Lexington, Kentucky (August 15, 2018)
"The Impact of Miller v. Brown-Forman," Kentucky Chamber's 6th Annual Environmental Conference, Lexington, Kentucky (March 8, 2018)
"Environmental Update including the Stream Protection Rule, and what Constitutes Criminal Behavior Following the Don Blankenship Trial," 29th Annual Kentucky Professional Engineers in Mining Seminar, Lexington, Kentucky (August 26, 2016)
"Real Estate and Environmental Issues Selected Statutes and Predevelopment Planning," Kentucky Chamber's 14th Annual Environmental Conference, Lexington, Kentucky (February 10, 2016)
Related News & Events