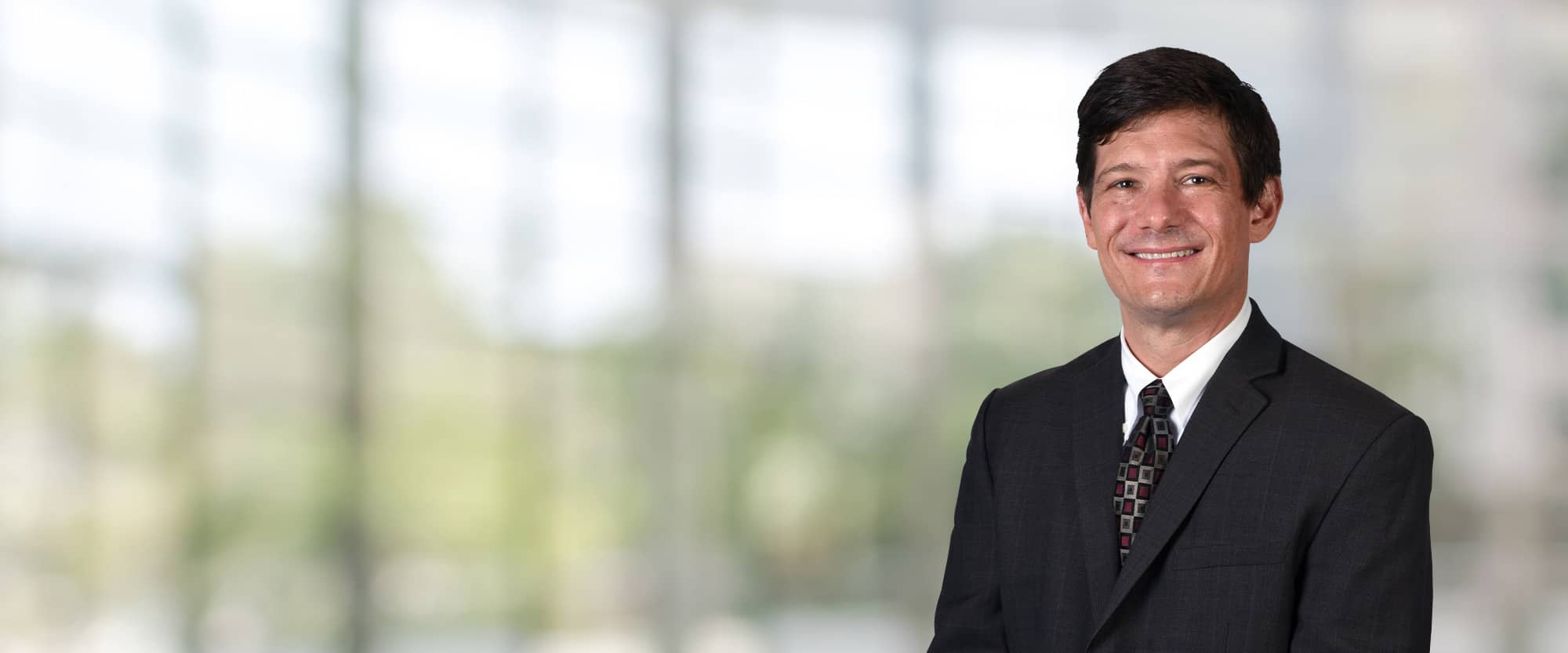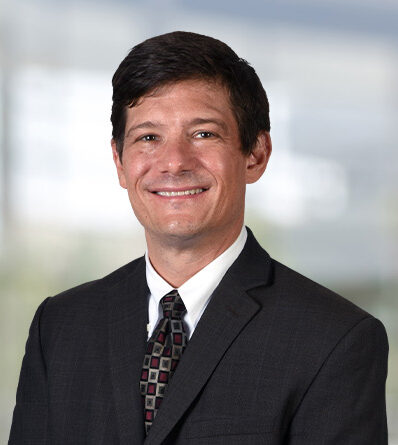 Christopher W. Brooker
Partner
Chris Brooker is a member of the Firm's Litigation & Dispute Resolution Service Team. He is lead counsel in a wide array of cases at the trial level, including contract, fiduciary, health care, constitutional, construction, and trademark cases. He also has extensive experience as lead counsel in both state and federal appellate courts.
Show More
REPRESENTATIVE MATTERS
Represented a sitting Governor against criminal charges arising from allegedly politically motivated personnel actions. Prosecutors dismissed all charges against the Governor with prejudice.
Lead counsel in several will contest and trust administration lawsuits involving multi-million dollar estates. Represents corporate fiduciaries, individuals, and charities in these cases at both the trial and appellate levels.
Successfully defended numerous attorneys and law firms in legal malpractice actions.
Lead counsel for healthcare providers in a variety of urgent litigation matters, including end-of-life cases and injunction proceedings.
Successfully represented construction companies, engineers, and architects in a variety of actions, including breach of contract actions, construction disputes, and malpractice actions.
Represents large companies in trademark infringement cases.
Represented national gas distribution company against claims that it breached its agreement to purchase all of a competitor's assets.  Defeated all of the competitor's claims at trial, and won every dollar sought from the competitor in a counterclaim.  The appellate court affirmed.  ARC Welding Supply Co., Inc. v. American Welding & Gas, Inc., 924 F.3d 322 (7th Cir. 2019).
Defended public television station in case challenging its exclusion of a third-party candidate from the only joint appearance between candidates in a high profile U.S. Senate race.  The trial court denied the candidate's motion for an injunction following a full evidentiary hearing, and then granted summary judgment to the television station.  The appellate court affirmed.  Libertarian Nat'l Committee, Inc. v. Holiday, 907 F.3d 941 (6th Cir. 2018).
Defended limestone quarry operator in lawsuits filed by the owners of the quarry premises claiming the operator's long-term leases were unconscionable and invalid. The trial court granted summary judgment dismissing all of the plaintiffs' claims and the appellate court affirmed. Lyles, et al. v. RDP Company, et al., 702 Fed. Appx. 385 (6th Cir. 2017).
Represented state government and the Governor's office in several cases arising under the state constitution, including major constitutional law cases with over $100 million at issue. Beshear v. Haydon Bridge Co., Inc., 416 S.W.3d 280 (Ky. 2013); Klein v. Beshear, 439 S.W.3d 107 (Ky. 2014).
Lead counsel for a nationwide agricultural cooperative in the successful prosecution of a lawsuit seeking a judicial declaration that the cooperative, and not its landlord, owns dozens of valuable commercial greenhouses affixed to land. Alabama Farmers Cooperative, Inc. v. Jordan, 440 Fed. Appx. 463 (6th Cir. 2011).
Prosecuted a case for a construction company establishing that whenever the state government is found to have breached a contract governed by the Model Procurement Code, the state government must pay interest on the resulting award. The construction company recovered more than $490,000 in interest as a result. University of Louisville v. RAM Engineering & Construction, Inc., 199 S.W.3d 746 (Ky. App. 2005).
Defended the Kentucky Cattlemen's Association in a week-long jury trial where the Plaintiff recovered less than one percent of the over $2,000,000 in damages claimed. Successfully appealed the small award and the Plaintiff ultimately recovered nothing. Quadrille Business Systems, Inc. v. Kentucky Cattlemen's Association, 242 S.W.3d 359 (Ky. App. 2007).
Represented five salespeople whose former employer brought 26 claims against them when they went to work for a competitor. The trial court granted summary judgment to the five salespeople and the appellate court affirmed. ATCDG Distribution Group, Inc. v. Whatever It Takes Transmissions, et al., 402 F.3d 700 (6th Cir. 2005).
REPRESENTATIVE CLIENTS
Churchill Downs Incorporated
Heaven Hill Distilleries, Inc.
Kentucky Fried Chicken Corporation
KentuckyOne Health
Norton Commons
Alabama Farmers Cooperative, Inc.
Governor Ernie Fletcher
RAM Engineering and Construction, Inc.
Kentucky Cattlemen's Association
American Welding & Gas, Inc.
EDUCATION
J.D., with honors, University of North Carolina School of Law, 2001
Staff of the North Carolina Law Review
B.A., magna cum laude, University of North Carolina at Asheville, 1998
ADMISSIONS
Kentucky
United States District Court, Eastern and Western Districts of Kentucky
United States District Court, Southern District of Indiana
United States Court of Appeals, Sixth Circuit
United States Court of Appeals, Seventh Circuit
HONORS
Listed as a Kentucky Super Lawyer® in the area of Business Litigation
Recognized in Kentucky Super Lawyer® as a Rising Star, 2015-2016
Recognized in Benchmark Litigation as a "Future Litigation Star," 2015-2019
Recognized in Benchmark Litigation's "Under 40 Hot List," 2016
PROFESSIONAL EXPERIENCE
Judicial clerkship for the Honorable John C. Martin of the North Carolina Court of Appeals.
PROFESSIONAL ACTIVITIES AND MEMBERSHIPS
Louisville and Kentucky Bar Associations
Associate member of the Louis D. Brandeis Inn of Court, 2003-2005
CIVIC INVOLVEMENT
Chair, Junior Achievement of Kentuckiana Board of Directors, 2020-present; Board Member, 2014-present
Vice-Chair, Kentucky Executive Branch Ethics Commission, 2018-2020
Leadership Louisville Graduate, 2017
Leadership Kentucky Graduate, 2013
Ignite Louisville Graduate, 2004