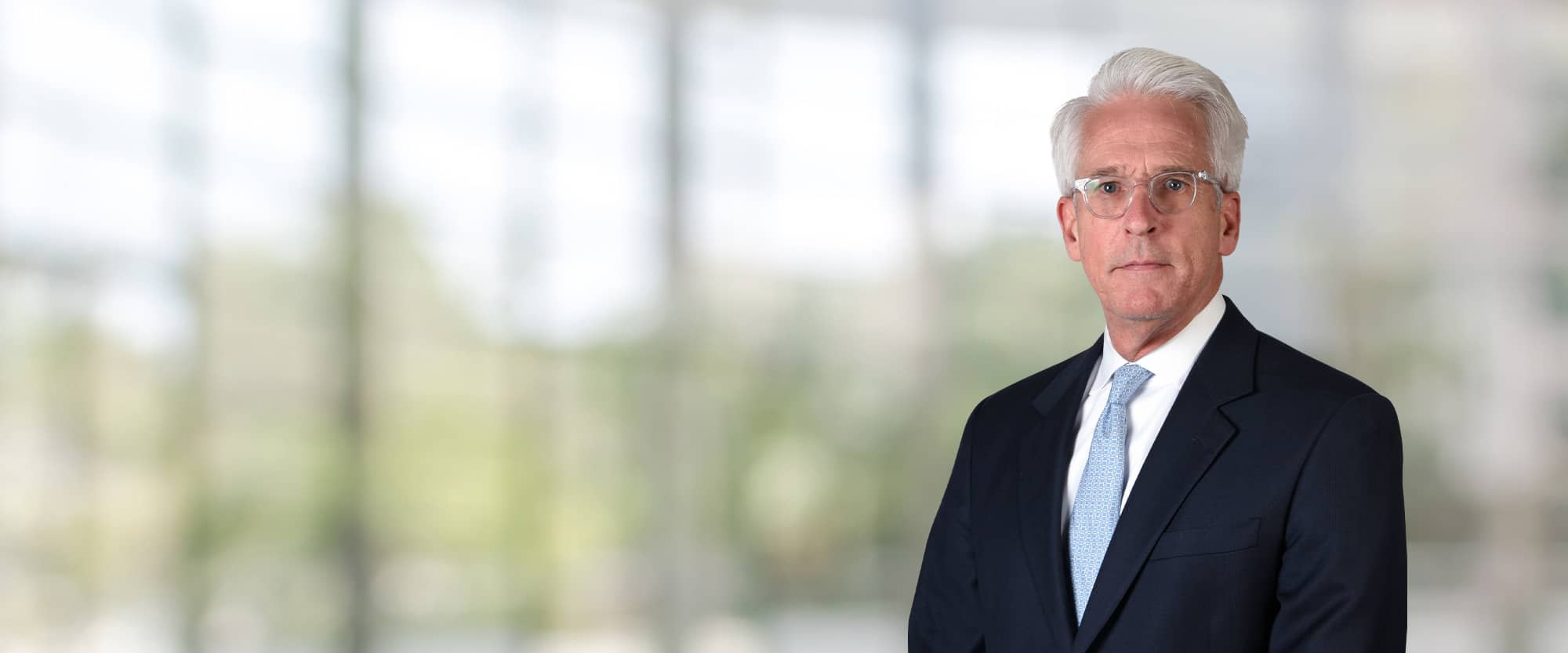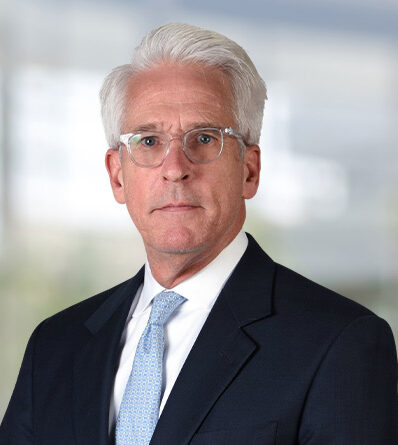 Byron Leet is Chair of the Firm's Litigation & Dispute Resolution Service Team, and a former member of the Firm's Executive Committee.  Byron has more than 30 years of experience in state and federal court handling jury trials, bench trials, and injunction hearings in several states. Byron has been praised by clients and peers alike.  "Byron Leet is incredibly quick on his feet," according to a peer who adds:  "Judges and juries like and trust him.  He also deftly handles a range of corporate and consumer litigation."  "He is bright, confident and sure on his feet, impressing peers with his work in the healthcare and financial sectors."  Chambers USA America's Leading Lawyers for Business.  Benchmark Litigation said Byron is "roundly praised by fellow litigators."
Show More
REPRESENTATIVE MATTERS
McFarland v. Jefferson County Board of Education, et al., 330 F. Supp.2d 834 (W.D. Ky. 2004), aff'd, 416 F.3d 513 (6th Cir. 2005), rev'd, 127 S.Ct. 2738 (2007) – lead trial counsel defending the Jefferson County, Kentucky public school system in litigation challenging the constitutionality of the student assignment plan for some 95,000 students in the school district.
Atria Senior Living Group, Inc. v. Best Western International, Inc., 2009 WL 3756994 (W.D. Ky. 2009) – successful defense of national hotel chain at injunction stage in trademark infringement action.
Rally Concepts v. Republican National Committee, et al. – lead counsel representing defendant accused of copyright infringement in a case involving a famous political campaign logo; jury verdict for defense.
Commonwealth of Kentucky ex rel. Cameron v. Johnson., 658 S.W.3d 25 (Ky. 2022). Successfully argued in the Kentucky Supreme Court on behalf of the Council for Better Education and public schools striking down a tax credit scheme as a violation of the Kentucky Constitution. 
Levin v. Secretary Masten Childers, 101 F.3d 44 (6th Cir. 1996) – lead counsel defending the Secretary of the Kentucky Cabinet for Human Resources in a civil rights action alleging the Secretary improperly suspended a physician for suspicion of Medicaid fraud; case dismissed. 
Conco, Inc. v. Lockheed Martin Ordnance Systems, Inc. – lead counsel representing an Army defense contractor in defense of multi-million dollar contract and tort claims asserted by a Government subcontractor.
Commonwealth of Kentucky v. Zach Caldwell, Perry County, Kentucky Circuit Court – co-counsel in a two-week murder trial in the mountains of Eastern Kentucky.
Muhammad Ali v. Walter Cuff, Jefferson County, Kentucky Circuit Court – representation of Muhammad Ali in litigation regarding ownership of a robe worn by Ali while fighting under the name Cassius Clay.
Arsenault v. PNC Mortgage Corp. of America, 2002 WL 509402 (6th Cir. 2002) – lead counsel in defense of a putative class action challenging bank refinance solicitation letters.
Architecture Plus, Inc. v. Cicely Lambert and Commonwealth of Kentucky, Department of Treasury v. Commonwealth of Kentucky, Finance and Administration Cabinet – lead counsel representing the Chief Justice of the Kentucky Supreme Court in two challenges to his actions as head of the Court of Justice.
EDUCATION
J.D., Vanderbilt University, 1983
Member of the National Moot Court team
B.A., cum laude, University of Louisville, 1980
ADMISSIONS
Kentucky
HONORS
Woodward/White's The Best Lawyers in America® in the areas of Bet-the-Company Litigation, Commercial Litigation, Banking & Finance Litigation, and Intellectual Property Litigation, 2006-present, and Education Law and Personal Injury Litigation – Defendants, 2016-present
Best Lawyers® 2021, 2024 Louisville Education Law "Lawyer of the Year"
Best Lawyers® 2016, 2020, 2023 Louisville Bet-the-Company Litigation "Lawyer of the Year"
Best Lawyers® 2014 Louisville Litigation-Intellectual Property "Lawyer of the Year"
Best Lawyers® 2013, 2024 Louisville Litigation-Banking & Finance "Lawyer of the Year"
Recognized as a Litigation Star by Benchmark Litigation 2017 – 2019
Recognized as a Local Litigation Star by Benchmark Litigation 2013
Recognized among the Top 50 Kentucky Super Lawyers®, 2015 – 2018
Recognized by his peers in Kentucky Super Lawyers® 2007-2023
Highest Professional AV Rating by Martindale-Hubbell Law Directory
Chambers USA: America's Leading Lawyers for Business, Commercial Litigation
Recognized as one of the "Top Lawyers" in the areas of Bet-the-company Litigation (2014), Business Law (2014), Business Litigation (2013), General Litigation (2013), and Personal Injury Law-Defense (2014) by Louisville Magazine
PROFESSIONAL ACTIVITIES AND MEMBERSHIPS
Louisville and Kentucky Bar Associations
Louisville Bar Foundation, Inc., President 2015
Defense Research Institute
Federalist Society, Louisville Lawyers Chapter
Related News & Events