Publications
U.S. Department of Justice Announces Additional Guidance in Corporate Prosecutions
By: Matthew Palmer-Ball
The U.S. Department of Justice ("DOJ") recently announced new guidance for federal prosecutors investigating corporate misconduct.  The announcement from Deputy Attorney General Lisa Monaco, who oversees the DOJ's criminal branches, is an update on DOJ's ongoing initiative to revise how the federal government prosecutes corporations and executives.  Much of the announcement is less novel than it is a formal recognition or emphasis of many longstanding DOJ practices.  Similarly, much of the message is a call for yet-to-come changes in the on going initiative.  Nevertheless, several announcements are noteworthy.
First, DOJ appears to finally commit to specific incentives for self-disclosure. DOJ has long demanded that companies self-identify internal wrongdoing but has only noncommittedly promised favorable outcomes to those companies in return. Now, Monaco directs all DOJ components to: (1) "not seek a guilty plea where a corporation has voluntarily self-disclosed, fully cooperated, and timely and appropriately remediated the criminal conduct" and where there are no "aggravating factors," such as "misconduct that poses a grave threat to national security or is deeply pervasive throughout the company"; and (2) "not require the imposition of an independent compliance monitor for a cooperating corporation that voluntarily self-discloses the relevant conduct if, at the time of resolution, it also demonstrates that it has implemented and tested an effective compliance program." Aside from policies specific to a couple of DOJ subcomponents, never before has DOJ so explicitly put its money where its mouth is.
Second, DOJ now specifies a statute of limitations of sorts for when prior criminal, civil, or regulatory investigations should be considered as aggravating factors in a pending investigation. For clarification, when deciding how to resolve a pending investigation (guilty plea, deferred prosecution agreement, non-prosecution agreement, etc.) or in determining penalties, DOJ considers whether the target company has had prior investigations and how similar they were to the pending investigation. Monaco now advises prosecutors that "criminal resolutions entered into more than ten years before the conduct currently under investigation, and civil or regulatory resolutions that were finalized more than five years before the conduct currently under investigation, should generally be accorded less weight." While this instruction still leaves prosecutors plenty of latitude in assigning weight to those resolutions, the 5- and 10-year markers are explicit guideposts.
Finally, to boost commitment to effective compliance programs, DOJ makes some specific suggestions to tie executives' compensation directly to compliance success.  When companies are under investigation, Monaco directs prosecutors to review executives' compensation structures as one factor in determining how seriously the company takes compliance.  As a carrot, DOJ proposes that companies should pay financial incentives when metrics and employee reviews demonstrate "compliance-promoting behavior."  As a stick, it suggests paying a portion of compensation through escrow accounts or under the protection of clawback provisions so that executives do not retain financial benefits when their companies later face punishment for compliance violations.  A company under investigation that compensates its leaders regardless of compliance track record should expect that structure to negatively impact prosecutors' decisions regarding penalties and case resolutions in the future.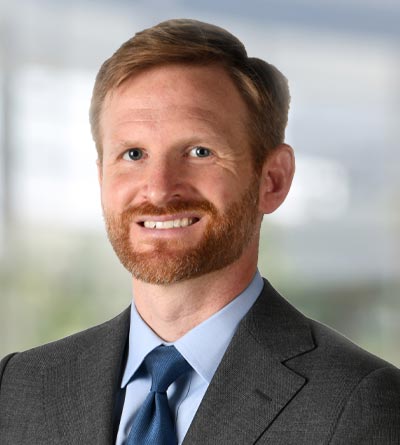 Matthew R. Palmer-Ball
Matt Palmer-Ball is a seasoned trial attorney and former federal prosecutor. He concentrates his practice in the areas of complex commercial litigation, white collar crime, and internal and government investigations. Prior to joining Wyatt, Matt served as a Trial Attorney with the U.S. Department of Justice's Public Integrity Section and as an Assistant U.S. Attorney for the District of Columbia. Read more.