Coronavirus News
Free COVID-19 Testing Options for Uninsured Dwindling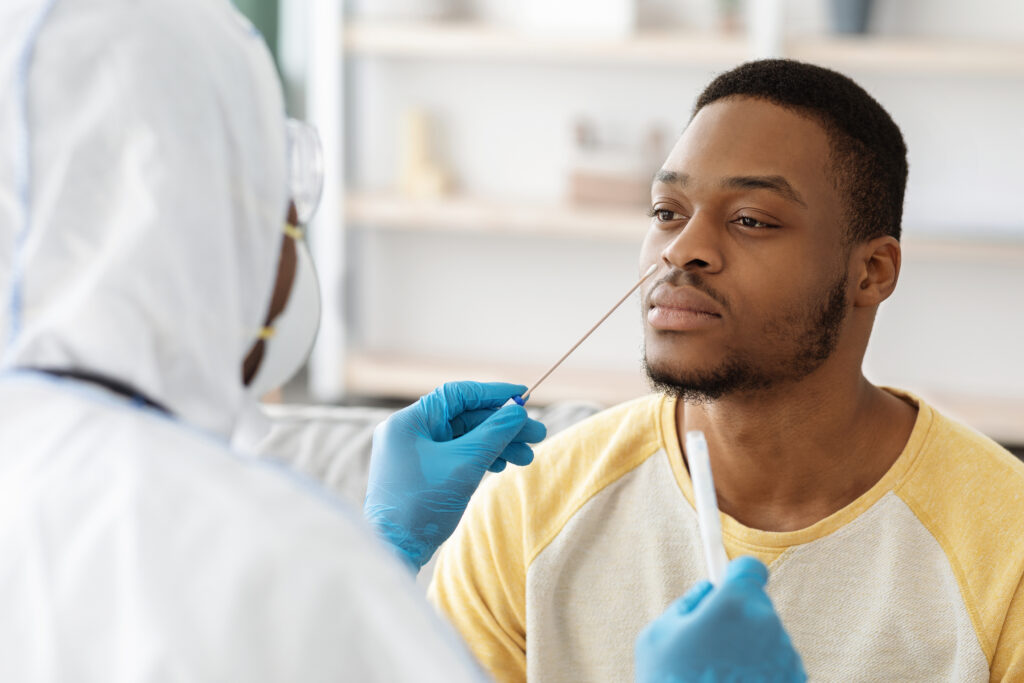 By: Emily H. Lineweaver
According to an ABC report, free COVID-19 testing options for uninsured Americans are dwindling, with free vaccines likely at risk next, due to a lack of sufficient funding that is forcing some companies "to either absorb the cost of uninsured customers – or begin charging them."
Quest Diagnostics told ABC News that uninsured patients "will now be charged $125 ($119 and a $6 physician fee) when using one of its QuestDirect PCR tests either by ordering a kit online or visiting one of the 1,500 Quest or major retail locations that administer the tests, such as Walmart or Giant Eagle."
According to the same report, Walgreens is waiting on further guidance from the White House and federal agencies before it makes a decision on charging for testing.
On March 15, 2022, the Biden Administration issued a warning that free COVID-19 testing and vaccines for the uninsured, along with other tools and resources that have been made free and widely available through funding provided by Congress over the past two years, is at risk if Congress does not provide additional resources to combat COVID-19, including the $22.5 billion in emergency funding the Biden Administration has requested.
Without the additional funding, the Biden Administration has warned of the following consequences:
The inability to secure sufficient booster doses and variant specific vaccines, if needed;
Providers will no longer be able to submit claims for testing, treating, and vaccinating the uninsured;
The purchase of monoclonal antibody treatments will end, causing state/territory allocations to scale back;
The halting of: (i) critical testing, vaccine, and treatment efforts, such as the purchase of oral antiviral pills beyond the 20 million already secured; (ii) the acceleration of the creation of a vaccine that would provide broad protection against a range of variants; and (iii) maintaining our domestic testing capacity beyond June;
The scaling back of planned purchases of preventative treatments for immunocompromised patients;
A reduction in the ability to rapidly identify and assess emerging variants; and
Damage to global vaccination and COVID-19 treatment efforts.
A letter signed by 36 Senators sent to the White House earlier this month in response to the request said, "Before we could consider supporting an additional $30 billion for COVID-19 relief, Congress must receive a full accounting of how the government has already spent the first $6 trillion." Although not the full amount the Biden Administration has requested, Bloomberg is reporting that "Democrats and Republicans are near agreement on a $10 billion COVID-19 funding package," which is said to be aimed at "purchasing existing vaccines and developing new ones, purchasing treatments and covering patient costs as the coronavirus, while waning, continues to infect thousands of Americans every day."