Uncategorized
Domo Arigato, Mr. Roboto Revisited – Federal Circuit Weighs In:  Can Artificial Intelligence be an Inventor on a Patent?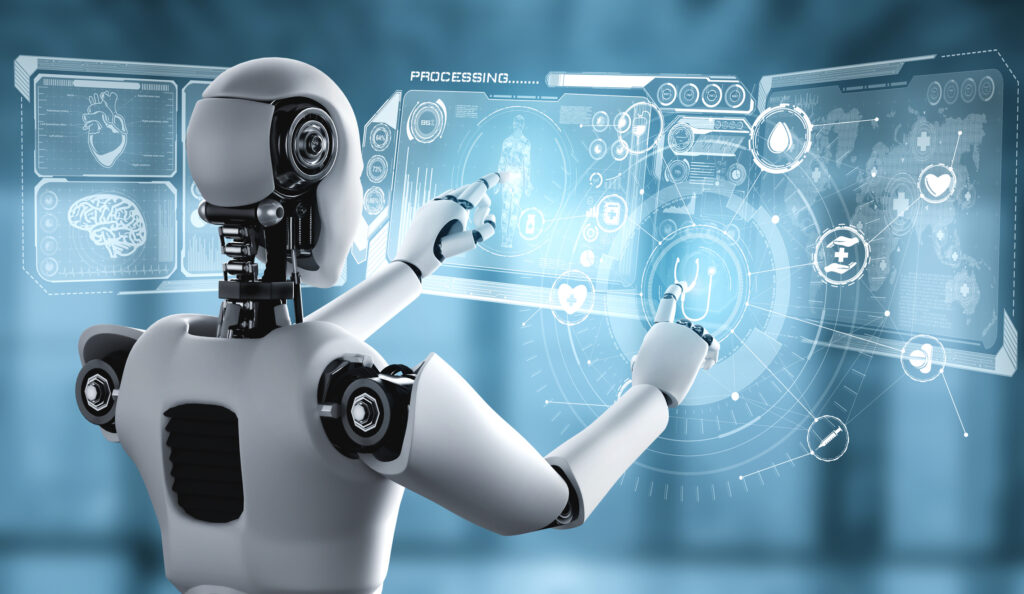 By: Matthew M. Lubozynski
About 10 months ago, I wrote about a case from the Eastern District of Virginia concerning whether the Patent Act requires that an inventor be a human being versus artificial intelligence in order to be granted a patent. See Thaler v. Hirshfeld, No. 1:20-cv-903 (LMB/TCB), 2021 EL 3934802 (E.D. Va. Sept. 2, 2021). Under the Patent Act, Judge Brinkema decided that artificial intelligence could not be an inventor.
As expected, Thaler appealed that decision, and, also not a surprise, the United States Court of Appeals for the Federal Circuit recently affirmed it. See Thaler v. Vidal, No. 2021-2347, 2022 WL 3130863, at *1 (Fed. Cir. Aug. 5, 2022). In reaching its decision, the Federal Circuit found that the Patent Act was clear and unambiguous that an inventor must be a natural person. See id. at *2 ("Here, there is no ambiguity: the Patent Act requires that inventors must be natural persons; that is, human beings."). In making this finding, the Court explained that the Patent Act "expressly provides that inventors are 'individuals[,]'" and although the Act does not define the term "individual," the court noted that the United States Supreme Court made clear that when used as a noun, "individual" means a person. Id. at *2-3. The Court went on to state that there was no indication that Congress intended any other meaning and other portions of the Patent Act further support this reading. See id. at *3. This includes the use in the Act of personal pronouns, and the requirement of a submission of an oath or declaration by the inventor. Id. The Court declined to decide whether AI could itself form beliefs.
The Court also noted that its decision was supported by its own precedent. It recognized that although its prior precedent, with respect to corporations or sovereigns being inventors, did address "different questions," the cases confirmed "that the plain meaning of 'inventor' in the Patent Act is limited to natural persons." Id. at *4.
The Federal Circuit also shot down the arguments made by Thaler. First, it found that Thaler's arguments that allowing artificial intelligence to be inventors would encourage innovation and public disclosure were not only speculative but also lacked any basis. Id. The Court also found that Thaler's attempt to invoke the argument of constitutional avoidance was not well founded. This was due to the fact that the constitutional provision regarding the promotion of the progress of science and the useful arts "is a grant of legislative power to Congress: and Congress exercised such power through the passage of the Patent Act." Id. As such, "Thaler does not (and cannot) argue that limiting inventorship to human beings is unconstitutional." Id. Finally, the Court made quick work of Thaler's argument that South Africa granted a patent to this artificial intelligence by noting that South Africa was not interpreting our Patent Act.
In the end, the Federal Circuit did not have to "ponder [] metaphysical matters [such as] the nature of invention or the rights, if any, of AI systems." Id. at *1. Instead, while recognizing that "[s]tatutes are often open to multiple readings[,]" this was not the case here. Id. at *4. Due to the clear, plain meaning provided in the Patent Act, an inventor has to be a human being. This is likely not the last we have heard on this matter as Mr. Thaler is likely to seek a review of this decision by the entire Federal Circuit, or attempt to bring it before the United States Supreme Court. Further, Thaler is also attempting to secure a copyright for artwork made by DABUS, his artificial intelligence "creativity machine." Just as here, that application was denied because there was not a human author. Thaler sued, and that case is making its way through the courts. See generally, Thaler v. Perlmutter, Case No. 1:22-cv-01564 (D.D.C. June 2, 2022). However, at least for now in the United States, robots receiving patents as inventors or copyrights as authors will have to wait.