Coronavirus News
CMS to Mandate COVID-19 Vaccines for Nursing Home Staff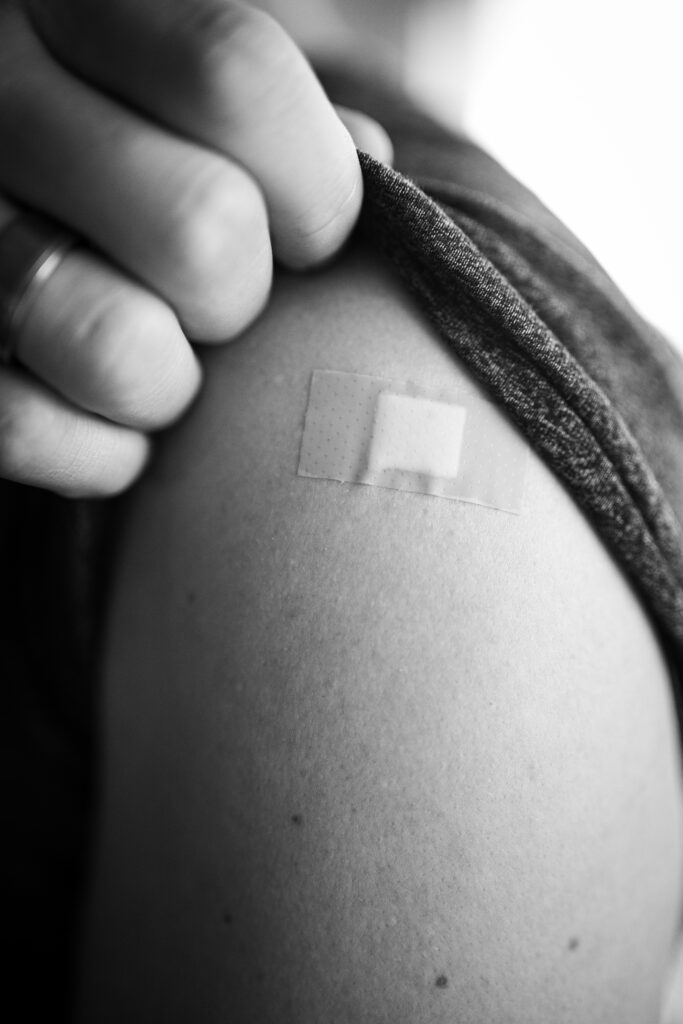 By. Kathie McDonald-McClure
On August 18, 2021, the Centers for Medicare and Medicaid Services (CMS) announced that it was collaborating with the Centers for Disease Control and Prevention (CDC) to develop an emergency regulation to require staff at Medicare and Medicaid-participating nursing homes be vaccinated against COVID-19. CMS stated that, as of August 8th, the national average for vaccination among nursing home staff was 62%, with state vaccination levels ranging from a high of 88% to a low of 44%. CMS said that vaccination is a key component of protecting the health and safety of nursing home residents and staff.
CMS stated that the new requirement is in keeping with its existing authority to establish requirements for all Medicare and Medicaid providers and suppliers. In 2005, CMS issued a new condition of participation for Medicare and Medicaid-participating nursing homes that requires that residents receive immunizations against influenza and pneumococcal disease unless they opt out. CMS, however, stopped short of mandating these same vaccines for staff although it has frequently recommended that staff who have contact with patients or residents also be immunized.
Under Kentucky law, long-term care facilities "shall request that each employee agree" to be vaccinated for influenza and pneumonia on an annual schedule so long as: a) the vaccine is available, b) medically indicated, and c) age-appropriate. The facility is to maintain an immunization health record for each employee. Should an employee refuse one of these two vaccines, the facility is to document in the employee health record the following: a) the date each vaccine was offered, b) each vaccine that was not administered, and c) the reason each vaccine was refused. See Ky. Rev. Stat. Ann. § 209.552(3) and the implementing regulation at 902 KAR 2:065. According to the CDC Public Health Law webpage, other states also require nursing homes to at least ask staff to be immunized against the flu and pneumonia.
Similarly, long-term care facilities accredited by the Joint Commission (JC) have been required since January 2007 to offer the influenza vaccine to staff. Years later, the JC revised its vaccination standards to add a requirement that facilities also offer the vaccine to licensed independent practitioners. The JC noted that most health care practitioners get the vaccine anyway "because it's a patient safety issue."[1]
The EEOC recently issued guidance to employers, albeit not specific to healthcare, that the employer can implement a mandatory COVID-19 vaccine policy subject to certain exceptions (e.g., disability, medical issues, sincerely held religious beliefs). See our previous article on the Wyatt Employment Law Blog titled, EEOC Updates Vaccine Guidance (June 3, 2021). The EEOC exceptions, however, are often far from straight-forward once an employer begins to delve into an employee's reasons for refusing a vaccine. Accordingly, to reduce the risk of noncompliance, we recommend that healthcare providers who receive an employee objection to its mandatory vaccine seek legal advice.
---
[1] See JC Standard IC.02.04.01 discussed here. Note: The 90% vaccination goal was removed from the JC standards in January 2021 to align with the U.S. Health & Human Services "Health People 2030" goals, which also removed the 90% goal. See R3 Report Issue 3: Influenza Vaccination.