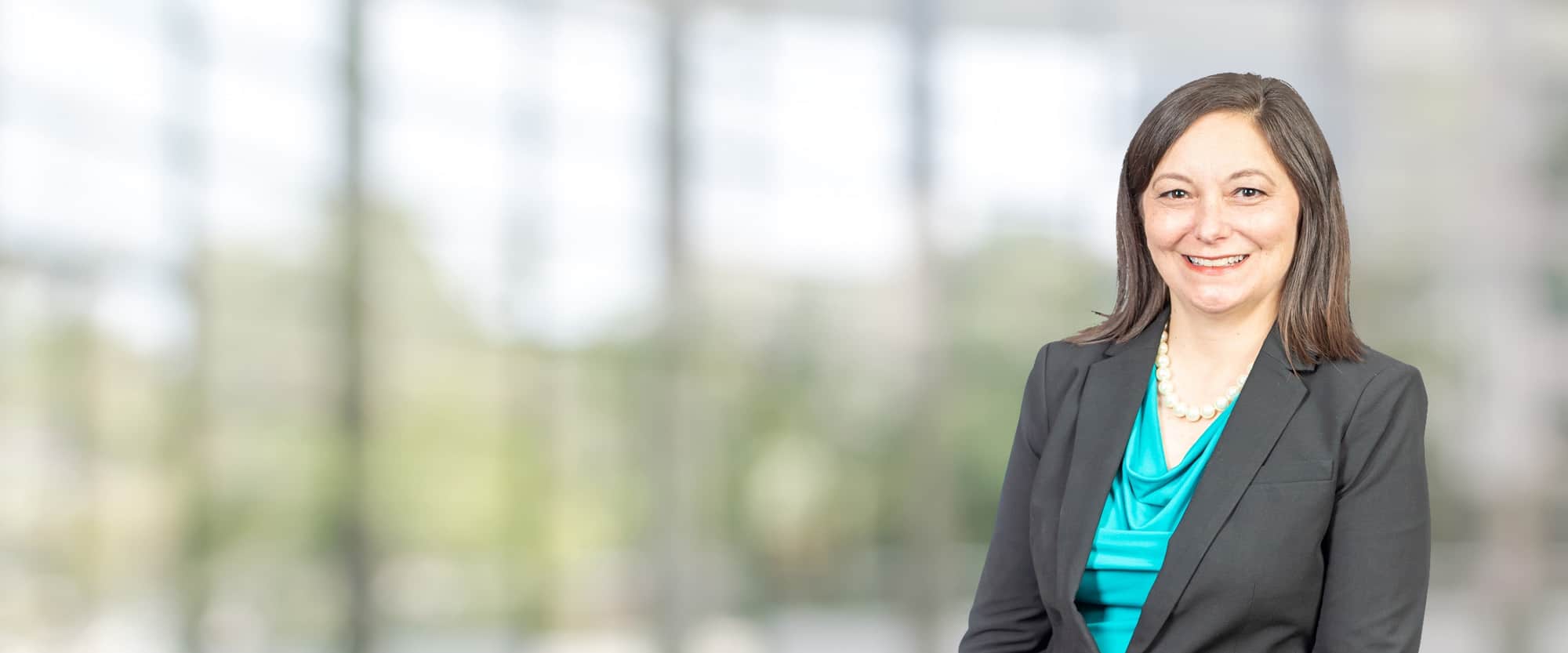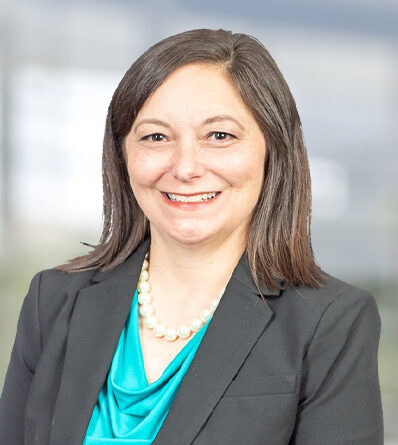 Sharon Gold is a member of the Firm's Litigation & Dispute Resolution Service Team. She concentrates her practice in the area of labor and employment and commercial litigation.
Ms. Gold has experience defending employers in a variety of lawsuits, both at the administrative and civil complaint level, including defense of claims brought pursuant to the: FLSA, FMLA, Title VII, 42 U.S.C. § 1981, ERISA litigation, ADA, ADEA, Kentucky Civil Rights Act, Kentucky Wage and Hour Act, and common law claims such as breach of contract, Intentional Infliction of Emotional Distress, Defamation, Negligent Supervision, among others. She has defended and prosecuted several appeals for employers and corporations before both the Kentucky Court of Appeals and the Sixth Circuit.
As leader of the Firm's Employment Litigation (EPLI) team, Ms. Gold has experience defending employment claims as panel counsel for Employment Practices Liability Insurance claims. She knows the value of early assessment, efficient staffing, following reporting guidelines and vigorous defense of employment claims for insureds.
Ms. Gold also frequently advises parties about and drafts non-competition agreements and has experience with litigation involving non-competition agreements. She also conducts in-house training, reviews handbooks and counsels employers on ways to minimize lawsuits on the front-end.
Ms. Gold recently authored a chapter entitled Complying with Ever-Changing Employment Laws, Regulations, and EEOC Guidance in the book, Inside the Minds: The Impact of Recent Regulatory Developments in Employment Law. She is a frequent lecturer on employment law issues and has presented at several national employment law conferences.
Ms. Gold has also defended corporations and small businesses in commercial litigation suits involving breach of contract, personal injury, commercial torts, partnership disputes, lender liability and product liability.
Show More
REPRESENTATIVE MATTERS
Represented a city in a religious discrimination lawsuit brought by a former employee. Obtained summary judgment dismissal after discovery.
Obtained summary judgment dismissal for employer in a race discrimination suit.
Represented private college on labor and employment matter involving dismissal of professor.  After jury trial, obtained defense verdict for client.
Obtained early summary judgment and dismissal of civil rights suit against medical provider brought by a former employee alleging wrongful discharge.
Attained voluntary dismissal of $750,000 federal civil rights case involving state and federal employment claims after favorable plaintiff's deposition.
Successfully defended small employer before the Sixth Circuit in appeal concerning complex removal issues and the constitutionality of the small employer defense under the Kentucky Civil Rights Act.
Obtained early dismissals of ERISA litigation matters for major corporate client.
Obtained early dismissal of majority of claims against an employer in a case removed to federal court that was brought by a former employee claiming federal and state civil rights violations.
Obtained favorable rulings in motions in limine prior to trial in KCRA suit brought in state court, facilitating favorable settlement for employer.
Achieved dismissal of KCHR charge after full investigation for client in charge brought by former employee alleging discrimination under the KCRA and Title VII.
Obtained dismissals of unemployment appeals for employers before the Kentucky Office of Employment and Training.
Obtained dismissal of lender liability lawsuit alleging statutory penalties.
EDUCATION
J.D., magna cum laude, University of Kentucky College of Law
Selected to the Order of the Coif
Notes Editor for the Kentucky Law Journal
Recipient of the Peter Perlman Scholarship
Recipient of Oxeman Award for Writing, 2004
B.A., cum laude, University of Kentucky, 1997 (English)
ADMISSIONS
United States District Courts for the Eastern and Western Districts of Kentucky
United States Court of Appeals for the Sixth Circuit
PROFESSIONAL EXPERIENCE
Law Clerk to the Honorable Joseph M. Hood, then Chief United States District Judge of the E.D. Ky., 2004-2006
PROFESSIONAL ACTIVITIES AND MEMBERSHIPS
Kentucky Bar Association, Labor and Employment Section
Fayette County Bar Association, Women Law Association Section
Federal Bar Association, Litigation and Labor and Employment Sections, Member of the Federal Rules of Procedure and Trial Practice Subcommittee
Central Kentucky American Inn of Court Barrister, 2013-present
CIVIC INVOLVEMENT
University of Kentucky Law Alumni Association, Member, 2022
Leadership Lexington, 2016
Central Kentucky Youth Orchestra, Member, Board of Directors, Diversity and Personnel Committees, 2011-2013
Fayette County Bar Association, Women Law Section Mentor, 2012-present
Kentucky Legal Education Opportunity Mentor, 2011
LexArts Workplace Giving Coordinator, 2009-2010
Class Fund Raiser, University of Kentucky College of Law, 2004-2005
Board of Directors, Kentucky Law Journal, 2005-2006
Victim Advocate, YWCA Spouse Abuse Center, 1997
PUBLICATIONS
Final Rule Clarifying Independent Contractor Classification Published Today, Effective March 8, 2021. Wyatt Employment Law Report, January, 2021.
DOL Releases Final Rule Updating the Regular Rate and Basic Rate Requirements Effective January 15, 2020. Wyatt Employment Law Report, January, 2020.
Complying with Ever-Changing Employment Laws, Regulations, and EEOC Guidance, Inside the Minds: The Impact of Recent Regulatory Developments in Employment Law, January 2015
PRESENTATIONS
"Social Media Networking Sites and Employment Related Decisions" at the Kentucky Non Profit Leadership Forum, Lexington, KY, October 2017
"Employment Law Update" at Wyatt's Financial Institutions Seminar, Lexington, KY, October 2017
"It's a Zoo in Here: The Law of Animals in School" at UK's Education Law Conference, September 2017
"Emerging Claims in Employment Law: Focus on Pay Equity," at the KY SHRM Conference, Louisville, KY, August 2017
"New Kentucky Legislation" at Wyatt's In-House Counsel Institute, June 2017
"Employment Law Update" at Wyatt's Employment Law Seminar, May 2017
"Spotlight on Pay Equity: Examining the Rise in Compensation Discrimination Claims and the Impact on EPLI" at The American Conference Institute's EPLI Conference, New York, NY, January 2017
"Trending Employment and Wage & Hour Claims: What They Are and How to Avoid Them" at Wyatt's In-House Counsel Litigation Institute, November 2016
"Avoiding the Pitfalls of State and Local Wage & Hour Laws" at the American Conference Institute's 27th National Forum on Wage & Hour Claims and Class Actions, New York, NY, June 2016
"FLSA Overtime Update" at the Bluegrass Compensation Association meeting, Lexington, KY, June 2016
"Employment and Wage and Hour Update: A Busy Year for the DOL and the EEOC" at Wyatt's Employment Law Seminar at Keeneland, April 2016
"The DOL's Busy Year: Raising the Salary Minimum for the FLSA and Cracking Down on Independent Contractors" at the KBA's 26th Annual Issues for Corporate House Counsel Seminar, Louisville, KY, March 2016
"Pregnancy Discrimination Claims and the Intersection of the ADA/FMLA; Providing Accommodations; Pregnancy Complications as a Disability; Recent Guidelines by the EEOC on Pregnancy Discrimination," at American Conference Institute's 24th National Conference on Employment Practices Liability Insurance, New York, NY, January 2016
"Employment and Wage and Hour Update" at the Kentucky Home Care Association Fall Conference, November 2015
"Exempt vs. Non-Exempt Employees" at the Lexington Employee Benefits Council, November 2015
"A Tale of Two Companies: Strategies for Preventing Unfair Competition" at Wyatt's In-House Counsel Institute, June 2015
"Employment Law Update," at Wyatt's 12th Annual Financial Institutions Seminar," at Keeneland October 2015
"Defending and Managing the Latest Off-the-Clock Claims Involving the Use of Smartphones/Mobile Devices Outside of Scheduled Hours and Working Remotely" at the American Conference Institute's 24th National Forum on Wage & Hour Claims and Class Actions, New York, NY, May 2015
"What to Expect When Your Employee is Expecting," at Wyatt's Employment Law Seminar at Keeneland, April 2015
"Pregnancy Discrimination Claims," at the American Conference Institute's 22nd National Conference on Employment Practices Liability Insurance, New York, NY, March 2015
"Best Practices for Avoiding (or Dealing with) Retaliation Claims," at Wyatt's Employment Law Seminar at Keeneland, April 2014
Co-presenter of "The Triangular Relationship of Carriers, Insureds, and Defense Counsel: Ensuring Ethical Conduct in the Management, Litigation, and Settlement of EPL Claims" at the American Conference Institute's 20th National Conference on Employment Practices Liability Insurance ("EPLI"), New York, NY, January 2014
"Military Family Leave: Employers' Responsibilities Under the FMLA and USERRA" at the 15th Annual Human Resources Labor & Employment Series at the Indiana University Southeast, October 2013
Co-presenter of "Employment Law Update 2013" at Wyatt's Employment Law Seminar for HR Professionals and In-House Attorneys at Churchill Downs, April 2013
Participant at the"HR on Trial" at Kentucky Chapter of Society for Human Resource Management 2012 Conference, Louisville, KY, September 2012
 "Wage and Hour Update" at Wyatt's Employment Law Seminar for HR Professionals and In-House Attorneys at Keeneland, April 2012
"Advising Clients on Lawful Termination Procedures – How NOT To Become a Defendant" at the National Business Institute, Lexington, KY, December 2007
Related News & Events
Employment Law Report
January 31, 2023
Read More