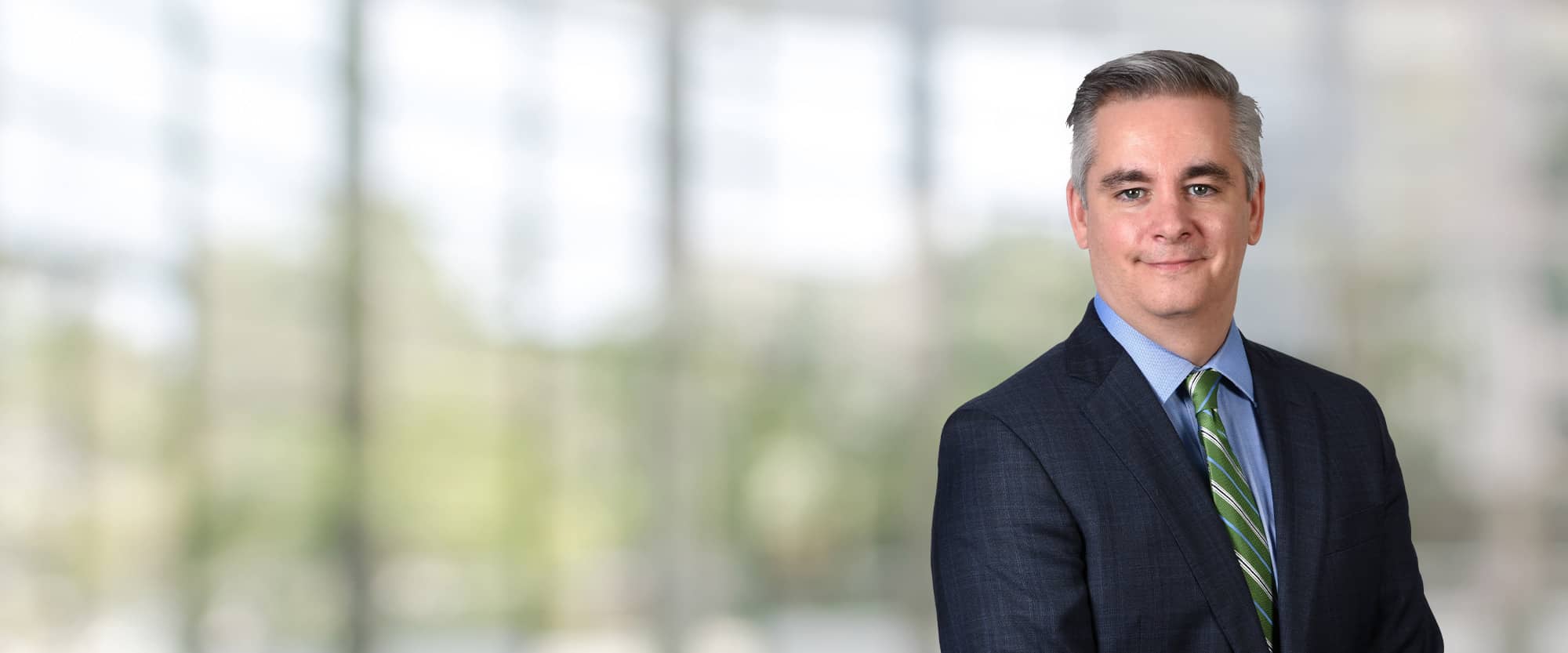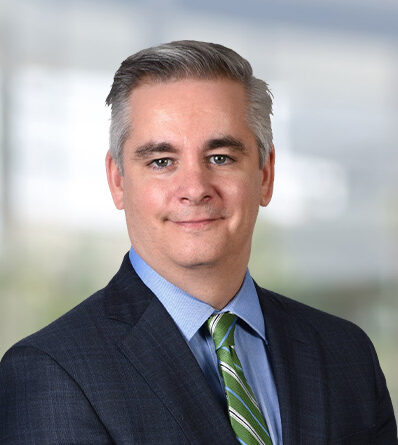 Jonathan L. Baker
Partner
What's one of your defining successes?
Gaining a comprehensive package of entitlement approvals and city-funded incentives for a client to undertake a community-transforming project whereby a holistic health and lifestyle campus would be constructed on property, the development of which is pivotal to unleashing critical investment to an area long suffering from disinvestment and disinterest.
Jon Baker is a member of Wyatt's Real Estate & Lending Service Team. Jon focuses his practice on zoning, land use and development, and associated administrative proceedings throughout Kentucky, as well as liquor licensing law. Prior to joining Wyatt, Jon worked for the Jefferson County Attorney's Office, where he served as general counsel to the Louisville Metro Government, and primarily advised the Metro Council, the Board of Zoning Adjustment, the Planning Commission, and its various committees, on zoning and land use matters in the largest planning unit within Kentucky. As a zoning and land use attorney, he has secured land entitlement approvals in numerous Kentucky counties, providing clients with green lights to proceed with their respective land development needs, whether those needs include residential, commercial, industrial, institutional or mixed-use developments. Jon has extensive experience in administrative processes related to local general plans, detailed plans, subdivision plans, zoning applications, conditional use permits, variances and waivers. Jon is well versed in local, state and federal laws applicable to vested rights, non-conforming use rights and takings matters.
Wyatt can assist applicants needing to take development projects through every phase of development from pre-application assessments to final certificates of occupancy, including advice and representation through every legislative, administrative, and political process. Jon works with public and private, profit and non-profit developers and land users. Mr. Baker is a frequent speaker on state and federal zoning and land use laws, as well as real property development.
Working within Wyatt's Real Estate & Lending Service Team, as well as closely with Wyatt's Environmental and Construction attorneys, Jon and Wyatt can provide clients with a one-stop shop for representation of land development and real estate matters.
Jon's experience in alcoholic beverage sales and licensing issues includes advising manufacturers, distributors and retailers on alcohol related legal matters. He has assisted national and local companies and individuals in securing required licenses and permits necessary for the sale or distribution of alcoholic beverages in the Commonwealth of Kentucky, including national restaurant and hotel chains, convenience stores, package liquor stores, convention centers and other entertainment centers, as well as for-profit and not-for-profit organizations hosting or sponsoring festivals, sporting events, or other special events. Jon also represents licensees in alcoholic beverage enforcement actions, both at the local and state levels. 
Show More
REPRESENTATIVE MATTERS
Approval of Planned Unit Development Master Plan, Rezoning, TIF District (first TIF District west of 9th St. in Louisville, KY) for UNIVERSITY HEALTH CARE, INC.'s 20+ acre health, wellness and lifestyle campus, including 300K sq. ft. corporate headquarters building, various associated medical uses, multi-family residential, and retail components.
Approval of numerous improvements to world-famous Churchill Downs Racetrack, including its recent plan for a 300 Million Dollar hotel, gaming and grandstand addition to its first turn area, as well as closures of numerous public rights-of-way.
Zoning and Development Plan Approval for 300,000 sq. ft. manufacturing facility for North America's largest transit bus manufacturer.
Zoning Approval and development plan for a 260-unit multi-family affordable housing community, including housing for refugee resettlement.
Design overlay and waiver approval for dual-brand hotel located in a downtown central business district.
EDUCATION
J.D., University of Kentucky College of Law, 2002
M.B.A., University of Kentucky Gatton College of Business and Economics; 2002
Student Recruitment and Professor Selection Committees
MBA Student Association
B.A., James Madison University, magna cum laude, 1998
President's and Dean's Lists
Golden Key National Honor Society, 1995-1998
ADMISSIONS
Kentucky
U.S. District Court for the Western District of Kentucky
PROFESSIONAL ACTIVITIES & MEMBERSHIPS
Kentucky Bar Association
Louisville Bar Association
Alliance of Alcohol Industry Attorneys and Consultants
PROFESSIONAL EXPERIENCE
Assistant County Attorney, Jefferson County Attorney's Office, 2003-2016
Staff Attorney, Hardin County Circuit Court, 2002-2003
CIVIC INVOLVEMENT
Board Member, Habitat for Humanity of Metro Louisville
Leadership Louisville Class of 2020
PUBLICATIONS
Quoted in "Proposed bill aims to cut down on 'frivolous' zoning lawsuits by imposing stiff appeal bonds," Insider Louisville (February 2017)
PRESENTATIONS
Spoke to residents of West Jefferson County about the local land use processes, applicable state and local zoning and subdivision regulations as well as pertinent boards and commissions; West Jefferson County Community Task Force; (March 2016)
"Land Use and Zoning Law," Louisville Bar Association (2015)
"Land Use Law: Current Issues in Subdivision, Annexation and Zoning," National Business Institute (May 2012)
"The Effect of Zoning and Land Use Laws on Real Property Development in Kentucky," National Business Institute (Summer 2008, Fall 2007, Spring 2006, Fall 2005)
"Plat and Subdivision Law in Kentucky," Lorman Education Services (August 2006)
Presented on public hearing due process and relevant issues concerning administrative bodies; Kentucky Chapter of the American Planning Association (KAPA); (May 2006)
Participated as a guest speaker on legal standards of land use decision making at a government-sponsored program to educate citizens about the local planning and zoning process (Spring & Summer 2006, Fall 2005)