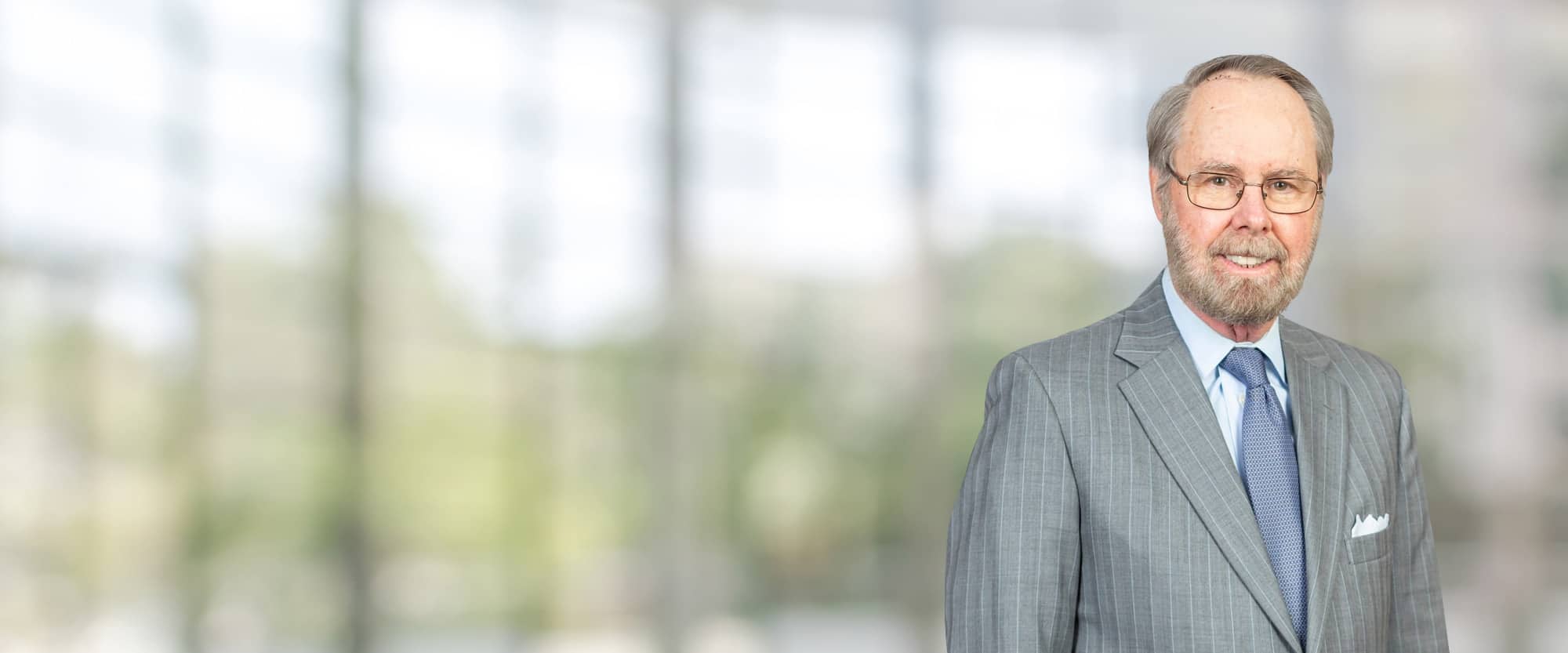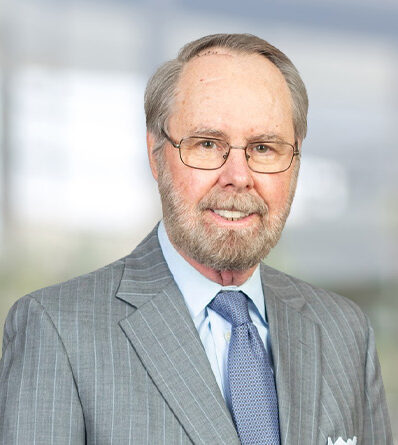 George J. Miller
Senior Counsel
George Miller is a member of the Firm's Labor & Employment Service Team.  He concentrates his practice in the areas of labor and employment law and eminent domain law.
Show More
REPRESENTATIVE MATTERS
Labor Matters
Union Free Counseling: Counseling, employee training, and drafting of policies on positive employee relations strategies for employers to remain union-free.
Union Organizing Campaigns: Over two dozen union organizing campaigns, most involving elections overseen by the National Labor Relations Board. Litigation at the NLRB over issues such as appropriateness of bargaining units sought by unions, supervisor status of employees, and health care organization status of the employer. Election record: 16-5. Multiple NLRB hearings on objections to election results. Court review of NLRB orders.
Collective Bargaining: Labor negotiator for employers in the dairy, retail, healthcare, and waste management industries involving the United Steelworkers of America, the Oil, Chemical and Atomic Workers (OCAW), the United Food & Commercial Workers (UFCW), and District 1199 of the SEIU.  Advisor to other employers in the manufacturing, healthcare, and mining industries in negotiations with the United Auto Workers, International Brotherhood of Teamsters, United Mine Workers of America, and other labor organizations.
Strikes and Picketing: Advise employers and train management employees in preparation for, and during, strikes. Obtained many restraining orders in state courts prohibiting violence and mass picketing during strikes, as well as contempt judgments against pickets who disobey court-issued restraining orders, and orders denying unemployment claims of striking employees and employees discharged for picket line misconduct. As necessary, enlisted the support of, and worked in cooperation with, law enforcement and private security personnel. Representative cases: Alltel, Inc. v. Communications Workers of America, 03-CI-00881 (Boyd Circuit Court, KY, 2003) (court issued restraining order against union and certain individuals during Kentucky strike involving more than 300 employees); White Lily Foods Company v. Bakery Workers Local 165, 3-504-03 (Knox Circuit Court, TN, 2003) (court issued restraining order prohibiting mass picketing and intimidation of non-strikers in Knoxville, TN).
Arbitrations: Thirty-one grievance arbitration trials to date pursuant to grievance/arbitration clauses in collective bargaining agreements. Record: 23-6-2.  Favorable settlements for employers of other arbitration cases prior to trial.
Unfair Labor Practice Cases: Scores of unfair labor practice cases at the National Labor Relations Board and in the federal courts, including multiple NLRB trials of unfair labor practice charges. Both defense of employers and charges against unions, as well as NLRB compliance proceedings. Federal appellate court review of NLRB decisions and orders. Representative case: LWD, Inc. v. National Labor Relations Board, Case Nos. 01-2273, 01-2546 (6thCir. 2003) (federal court of appeals sided with employer and denied enforcement of NLRB's order holding in part that employer violated the law by laying off 32 employees after an NLRB election).
Health & Safety
Represented employers in the healthcare, manufacturing, chemicals, natural resources, service, transportation, and meat processing industries in numerous cases before the Kentucky Occupational Safety & Health Review Commission. Issues litigated have included machine guarding, lockout/tagout, respirator training, trenching, fall protection, electrical hazards, powered industrial trucks, combustible dust, bloodborne pathogens, needlestick protection, heat stress, hazard communications, discrimination, multi-employer worksites, training, documentation, classification of citations, and calculation of penalties. Representative cases include:  
Successfully defended International Paper Company in a case before the Kentucky Occupational Safety and Health Review Commission in which the Commission dismissed the Secretary's Complaint and held that our client did not violate 29 CFR 1910.333(a)(1) (hazardous energy), when a contractor's employee was electrocuted in our client's facility; Secretary of Labor v. International Paper Company, KOSHRC Docket No. 4733-10 (March 12, 2013);
Obtained withdrawal of 2015 citation for alleged violation of the hazard communication standard at 29 CFR 1910.1200(f) on the basis that the cited standard was not applicable to our manufacturing company client;
Obtained a favorable settlement for a manufacturing client in a 2015 case of alleged violations of OSHA machine guarding standards, including substantially reduced penalties and reclassification of one violation from repeat to serious; and
Assisted manufacturing company client in complying with OSHA search warrant and subpoena duces tecum, and worked with client's safety consultant to assist client in taking steps to prevent employee exposure to potentially explosive concentrations of dust. 
Regular contributor to the Kentucky OSHA Journal since October 2000. Articles have addressed topics such as workplace inspections by OSHA agents, search warrants, failure to abate violations, and employee misconduct, as well as health and safety topics such as ergonomics, needlestick regulations, trenching, heat stress, and fall protection.
Wage & Hour
Defended employers in numerous wage and hour cases filed with the U.S. Department of Labor, the Kentucky Labor Cabinet, the Kentucky state courts, and the United States District Courts in multiple states, including complex class and collective actions. Issues in these cases have run the gamut: federal and state law, minimum wage, overtime, rest and meal breaks, "off the clock" work, preliminary and postliminary activity, on-call status, exempt/non-exempt status, bonuses, home workers, retaliation, sovereign immunity; public employer's rights under federal law, class certification; collective action certification, recordkeeping and notice posting. Recent case: Crawford, et al v. Lexington-Fayette Urban-County Government, 5:06-cv-299-JBC (U.S. District Court, E.D.Ky. 2006) (all putative state class action claims dismissed; federal collective claims settled).
Advise employers how to comply with federal and state wage & hour law.
Wrongful Discharge and Retaliation
Obtained judgments for employers in multiple cases involving alleged wrongful discharge in violation of public policy or in retaliation for employees exercising their rights. Representative cases: Robinson v. McKechnie Vehicle Components, Inc., 2007-CA-1886 (Kentucky Court of Appeals, 2008) (affirming summary judgment for employer in a workers' compensation retaliation case); Proffitt v. Owensboro Medical Health System, No. 05-CI-00743, (Daviess Circuit Court, 2005) (dismissal of complaint alleging wrongful discharge for complaining about violations of the federal Copyright Act); Cecil v. PNC Bank, N.A., 2001-CA-2084 (Kentucky Court of Appeals, 2001)(affirming dismissal of claim of alleged retaliation for complaining about sexual harassment).
Employment Discrimination and Harassment
Successfully defended employers in many cases involving race, color, gender, and national origin discrimination, as well as sexual harassment. Representative cases: Hill, et al v. Corning, Inc., 03-6405 (Sixth Circuit Court of Appeals, 2003) (affirming summary judgment for employer against six plaintiffs in a race discrimination case); American General Life & Accident Ins. Co. v. Hall, 74 S.W.3d 688 (Ky. 2002) (Kentucky Supreme Court affirmed summary judgment for employer in a sexual harassment case).
Family and Medical Leave Act
Advise employers on compliance with the FMLA. Defense of FMLA complaints filed with the U.S. Department of Labor and the federal courts.
Non-Competition and Confidentiality Agreements
Drafting and review of covenants-not-to compete and confidentiality agreements. Both prosecution and defense of many cases seeking enforcement of confidentiality agreements and covenants not-to-compete. Representative cases: Andes Industries v. Blunt, CV2009-010953 (Maricopa County, AZ, 2009) (defense of attempt to enforce covenant); H&R Block v. Sheets, 06-cv-00023-DLB (U. S. District Court, E.D. Ky. 2006) (obtained injunction prohibiting former franchisee from competing); Lexmark International v. Dahlgren and Hewlett-Packard, Inc., 06-CI-261 (Fayette Cir. Ct. 2006) (defense of attempt to enforce covenant).
Employment Contracts
Drafting and review of employment contracts, including severance agreements. Successful defense of claims for breach of employment contracts. Whitley v. Rite Aid of Kentucky, Inc., 2014-CA-000167 (Kentucky Court of Appeals, March 20, 2015), (affirming trial judgment dismissing breach of contract claim for unpaid wages).
Discipline, Discharge, Reductions in Force
Counsel employers seeking to discipline or discharge employees, and how to implement lawful reductions in force and related cost-saving measures such as furloughs, salary reductions, and reduced workweeks. Advice and strategies to comply with the WARN Act.
Unemployment Claims
Numerous referee hearings dealing with the issue of discharge for misconduct, voluntary quit, strikes, and other issues, together with appeals of referee decisions to the Kentucky Unemployment Insurance Commission and circuit courts. Advice concerning options for paying unemployment insurance taxes.
Eminent Domain Matters
Representation of landowners and leasehold owners, including the owners of minerals and mineral rights, in dozens of cases involving the taking, or attempt to take, property and easements through the power of eminent domain. Adverse government agencies have included the Kentucky Department of Highways, the United States Army Corps of Engineers, local municipal governments, and local utility districts. Two jury trials of these cases have resulted in very favorable judgments for our clients, including payment of substantial interest.
Employment Practice Liability Insurance Defense
Regularly hired by insurance carriers or their claims services to defend their insureds under employment practices liability insurance policies. Experience complying with carriers' litigation guidelines on matters such as staffing, budgeting, billing and reporting. Representative carriers: Cincinnati Insurance Co., Chubb & Sons, St. Paul Insurance Co., and Catlin Indemnity.
EDUCATION
J.D., University of Kentucky College of Law; staff member of the Kentucky Law Journal, 1984
Ph.D., Brown University, 1981
A.M., Brown University, 1978
Bloomsburg University of Pennsylvania, 1975
ADMISSIONS
Kentucky State Bar
U.S. Court of Appeals, Fifth and Sixth Circuits
HONORS
"Provides amazing leadership" and is "an excellent labor lawyer who does a great job for clients."
Chambers USA America's Leading Lawyers for Business
Chambers USA: America's Leading Lawyers for Business, in the area of Labor & Employment.
Woodward/White's The Best Lawyers in America® Lawyer of the Year Employment Law-Management, 2018
Woodward/White's The Best Lawyers in America® in the areas of Employment Law-Management and Labor Law-Management, 2009-2011, 2010-2021 and Litigation-Labor and Employment, 2009-2021
Best Lawyers® 2022 Louisville Employment Law – Management "Lawyer of the Year"
Best Lawyers® 2017 Lexington Litigation-Labor and Employment "Lawyer of the Year"
Best Lawyers® 2015 Lexington Labor Law-Management "Lawyer of the Year"
Highest Professional Ratings by Martindale-Hubbell Law Directory
Recognized by his peers in Kentucky's Super Lawyers® 2007-2023
Elected a Fellow in The College of Labor and Employment Lawyers
PROFESSIONAL EXPERIENCE
Adjunct Professor, University of Kentucky College of Law, 1985-86 (Legal Writing), 1989-90 (Introduction to Philosophy of Law; Jurisprudence); Fall 2011-present (Labor Law)
Visiting Assistant Professor of Philosophy, University of Kentucky, 1980-81
U.S. Air Force, 1968-1972 (assigned to 33rd Communications Squadron, 15th Air Force Combat Operations Center, March AFB, Riverside, CA.)
PROFESSIONAL ACTIVITIES AND MEMBERSHIPS
Fayette County and Kentucky Bar Associations
Past Secretary and President of the Labor and Employment Law Section of the Kentucky Bar Association
Past Member of the Kentucky Bar Association House of Delegates
Coordinator for American Bar Association Labor & Employment Section Law Student Outreach Program at the University of Kentucky College of Law (2003-present).
CIVIC INVOLVEMENT
Board of Directors, Transit Authority of the Lexington-Fayette County Urban-County Government, 2007-2015 (Vice-Chair, 2008-2010, Chair, 2010-2011)
Board of Directors of the Kentucky Blood Center, 1998-2010 (Chair, 2002-2006)
Board of Directors of the Bluegrass Chapter of the American Red Cross, 1998-2003 (Chair, 2002-2003)
PUBLICATIONS
"Responsive Pleadings," Ch. 8 in Kentucky Civil Practice Before Trial, 4th ed., (University of Kentucky College of Law Office of Continuing Legal Education, 2016).
Chapter Editor, Ch. 12 ("Remedies for Inappropriate Discipline"), in Discipline and Discharge in Arbitration, 3rd. ed., N. Brand & M. Biren, (BNA, 2015).
Contributing Author, Legal Aspects of Horse Farm Operations (4th ed. 2014), University of Kentucky College of Law, Office of Continuing Legal Education.
"Human Resources," Ch. 10 in Emerging Companies Guide:  A Resource for Professionals and Entrepreneurs, 2nd ed.,  American Bar Association.
"Responsive Pleadings," Ch. 8 in Kentucky Civil Practice Before Trial, 3rd ed., (University of Kentucky College of Law Office of Continuing Legal Education, 2008).
 "Labor Relations and Collective Bargaining," Ch. 16 in Employment Law in Kentucky, 4th ed., (University of Kentucky College of Law Office of Continuing Legal Education, 2013).
 "The TEAM Act of 1997—Congress Tries Again," World Reports, Vol. IX, No. 2 (1997).
"How to Prepare for and Manage an OSHA Inspection," Business Bulletin, (Kentucky Chamber of Commerce, 1997).
"Employee Handbooks and the National Labor Relations Act:  Traps for the Unwary," (with Michael K. Kirk), Fayette County Bar News, March-April 1996.
"The Impact of Article II of the National Bituminous Coal Wage Agreement of 1988 on the Sale, Acquisition and Operation of Coal Property," II Eastern Mineral Law Foundation, Ch. 8 (1990).
PRESENTATIONS
Mr. Miller is a frequent speaker on topics related to labor and employment law.  His seminars and presentations include:
Employee training and presentations to numerous clients on topics such as union avoidance, strike preparation, sexual harassment, and FMLA compliance.
"Update on Labor Law Issues Affecting the Employment Lawyer," 13th Biennial Employment Law Institute, University of Kentucky College of Law, Lexington, Kentucky, 2012.
Presentation of the employer's case in a mock trial of an employment termination case at the 2010 annual meeting of the Kentucky State Chapter of the Society for Human Resource Management, Louisville, KY, 2010-2014.
"Top 10 Wage & Hour Mistakes," meeting of the Kentucky Association of Housing Authorities, Lexington, Kentucky, December 6, 2010.
"Family and Medical Leave Act Update," presented at a seminar sponsored by Wyatt, Tarrant & Combs, Lexington, Kentucky, August 26, 2010.
"Trends in HR Law and Litigation: Keeping Your Company Compliant," webinar sponsored by the Kentucky Chamber of Commerce, February 18, 2010.
"Unionization and Union Avoidance," presentation at Fundamentals of Employment Law, Sterling Education Systems, Louisville, Kentucky, October 2009
"Current Labor and Employment Issues in Blood Banking," Interim Meeting of America's Blood Centers, Santa Rosa, California, August 2009
"The New FMLA Regulations," and "Military Leave under the FMLA," FMLA Master Class, M. Lee Smith Publishers, Louisville, Kentucky, April 2009
"The Employee Free Choice Act," presentation at Blueprint for Change seminar sponsored by Wyatt, Tarrant & Combs, Lexington, Kentucky, March 2009
"Responsive Pleadings," a recorded presentation for the University of Kentucky College of Law Continuing Legal Education Program, 2009
"Covenants Not to Compete and Confidentiality Agreements," 9th Biennial Employment Law Institute, University of Kentucky College of Law, Lexington, Kentucky, June 2004
"Protecting Your Organization from Costly Wage and Hour Violations," Council on Education in Management Seminar, Lexington, Kentucky, September 2003
"Workforce Reductions and Other Employment Termination Issues," presentation to clients of Wyatt, Tarrant & Combs, Bowling Green, Kentucky, March 2003
"Basics of Wage and Hour Law," Lorman Education Services Seminar, Lexington, Kentucky, October 2001 and 2000
"Arbitration and Mediation of Employment Disputes," Associated Industries of Kentucky, Louisville, Kentucky, July 2001
"The Family and Medical Leave Act and Related State Laws," presented to management employees of a national manufacturing company client, 2001
"Facing a Renewed Union Challenge," Kentucky Chamber of Commerce, Lexington, Kentucky, February 2001
"Union Organizing Activity in Blood Banking," annual meeting of American Association of Blood Banks, Washington, D.C., November 7, 2000
"The Injured Worker: Framing the Issues and Coverages," 7th Biennial Employment Law Institute, University of Kentucky College of Law, Lexington, Kentucky, 2000
"The Absent Employee: The Interplay Between the ADA, the FMLA, Workers' Compensation, and the Employer's Leave and Attendance Policies," 6th Biennial Employment Law Institute, University of Kentucky College of Law, Lexington, Kentucky 1998
"Labor and Employment Aspects of Mine Closings," 19th Annual University of Kentucky Mineral Law Conference, Lexington, Kentucky, 1994
"Condemnation of Minerals: Damages Issues," 17th Annual University of Kentucky Mineral Law Conference, Lexington, Kentucky, 1992
Related News & Events