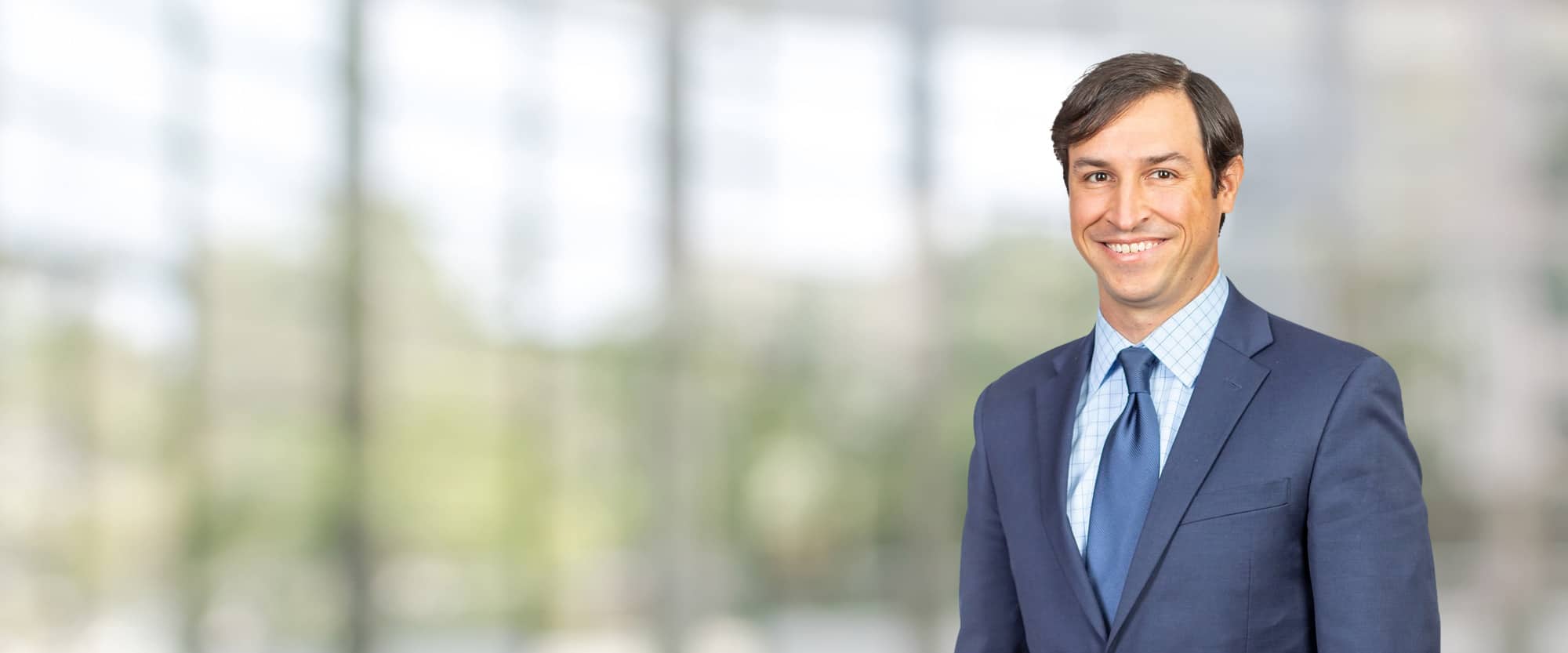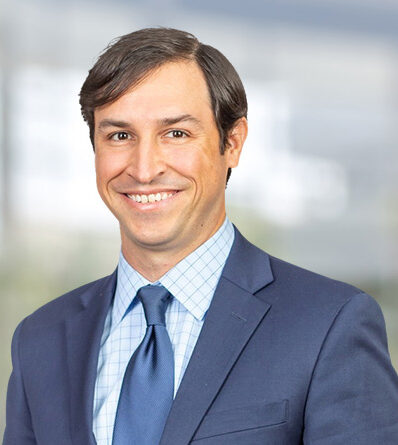 Daniel C. Soldato
Partner
How do you achieve success for clients?
I make an effort to understand the client's business objectives and to be mindful of those objectives in all aspects of my work for the client.
Daniel Soldato is Co-Chair of the Firm's Health Care Service Team and focuses his practice on corporate services and regulatory matters for healthcare organizations.
Show More
REPRESENTATIVE MATTERS
Represents hospitals and other providers in the sale and transfer of business assets and interests, including the sale of health care facilities.
Negotiates operating agreements, employment agreements and service agreements on behalf of various health care providers.
Represents dialysis providers in a number of regulatory, transactional and other matters.
Advises clients on issues arising from health care fraud and abuse laws, and the Stark Law.
Negotiates managed care contracts on behalf of hospitals, physicians, and other health care providers.
Counsels hospitals on regulatory and contract issues related to the 340B drug pricing program.
Represents hospitals, ambulatory surgery centers, and physicians in challenges to overpayment claims by state Medicaid RAC auditors, including Ingenix (OptumInsight).
Assists hospitals and other health care providers in resolving Medicare and Medicaid reimbursement issues.
Advises clients on HIPAA and the HITECH Act.
Develops charity care policies for hospitals and health systems based upon applicable regulatory guidance.
Advises a variety of clients, including medical device companies, hospitals and physician practices on state licensure issues.
Advises medical device companies regarding obligations under state and federal "sunshine laws."
Assists medical device manufacturers in the development of corporate compliance programs, including HIPAA compliance programs.
Represents nephrologists in negotiating medical director agreements and joint ventures with dialysis companies.
EDUCATION
J.D., Northwestern University School of Law, cum laude, 2007
M.Ed., University of Notre Dame, 2004
B.A., University of Notre Dame, 2002
ADMISSIONS
HONORS
Recognized by his peers as a Kentucky Super Lawyers® Rising Star, 2015-2018
PROFESSIONAL EXPERIENCE
Instructor, University of Louisville Brandeis School of Law, Certificate of Health Law Program
Associate, McGuireWoods LLP, Chicago, Illinois, 2007 – 2011
PROFESSIONAL ACTIVITIES AND MEMBERSHIPS
Kentucky Academy of Hospital Attorneys
American Health Law Association
Kentucky Bar Association
Illinois Bar Association
American Bar Association
CIVIC INVOLVEMENT
Co-chair of the UK/CLE Kentucky Health Law Institute, 2020 and 2022
Notre Dame Club of Central Kentucky, Past Co-President
PRESENTATIONS
Co-Presenter with Carole Christian – "Lessons Learned and Changes to Expect After the Pandemic," Kentucky Hospital Association Annual Convention, Louisville, Kentucky (May 2022)
Co-Presenter with Carole Christian – "Value-Based Arrangements and More: Recent Changes to the Stark Law and Anti-Kickback Statute Regulations," Kentucky Hospital Association Annual Convention (May 2021)
Moderator – "Current Health Care Compliance Trends and Concerns," UK/CLE's Kentucky Health Law Institute, Lexington, Kentucky (September 2020)
"HIPAA Overview," Ephraim McDowell Health Compliance Week (November 2019)
"Moral Dilemmas and Legal Ethics for the Healthcare Attorney," Panel Member, University of Kentucky's Health Law Institute (September 2018)
"HIPAA Overview" and "Stark Law and Anti-Kickback Statute," Ephraim McDowell Health Compliance Week (November 2017)
"Section 603 of the Bi-Partisan Budget Act," co-presenter with Billy Hopkins, Kentucky Hospital Association Annual Convention, Lexington, Kentucky (May 2017)
"Stark Law and Anti-Kickback Statute Review," Ephraim McDowell Health Compliance Week (November 2016)
"Hot Legal Issues in Physician Compensation," UK/CLE's Kentucky Health Law Institute, Lexington, Kentucky (September 2016)
Section 501(r) Workshop Instructor, Kentucky Hospital Association, Lexington and Louisville, Kentucky (November 2015)
"501(r) Update," Kentucky Hospital Association District Meetings, Madisonville, Hazard, Louisville and Lexington, Kentucky (October 2015)
"Section 501(r) Requirements for Charitable Hospitals: Challenges and Compliance," Kentucky Hospital Association Annual Convention, Lexington, Kentucky (May 2015)
"Section 501(r) Requirements for Charitable Hospitals: A Review of the IRS Final Regulations Implementing Section 501(r)," Kentucky Hospital Association Annual Convention, Lexington, Kentucky (May 2015)
"340B Drug Pricing Program:  A Survey of the Program's Past, Present and Future," HFMA Kentucky Chapter 2014 Fall Education Institute, Lexington, Kentucky (October 2014)
"Catching Some Sun with CMS- Open Payments Reporting," co-presenter with Kathie McDonald-McClure, Health Care Compliance Association, Mid Central Regional Annual Conference, Louisville, Kentucky (November 2013)
 "Health Care Reform Update," Kentucky Chamber of Commerce, HR Update, Lexington, Kentucky (June 2012)
"Health Care Reform Update," Kentucky Chamber of Commerce, HR Update, Louisville, Kentucky (May 2012)
"Health Care Reform Law Update," Wyatt, Tarrant & Combs, LLP, Health Care Services Team Seminar (April 2012)
"Medicaid RAC Auditor Program Update," Wyatt, Tarrant & Combs, LLP, Health Care Services Team Seminar (April 2012)
"Proposed 60-Day Rule on Reporting and Returning Medicare Overpayments," Louisville Bar Association CLE (April 2012)
"Health Care Reform Status Report," Kentucky Society of CPAs Healthcare Conference (May 2011)
"Ethical Issues in Life Sciences, Medical Devices," Chicago Bar Association CLE Seminar (April 2009)
"Life Sciences Sales and Marketing Compliance Update," McGuireWoods LLP Webinar (March 2009)
PUBLICATIONS
"AHLA Kentucky Fraud & Abuse Law Survey," Co-author with Billy Hopkins
"501(r) (u) (in) (compliance)?" Co-author with Rosalind Cordini, Louisville Bar Association BarBriefs, November 2013
"Developing a Compliant Approach to Industry Support for Research and Education in a Climate of Scrutiny," Co-author, Health Care Law Monthly, February 2010
"AdvaMed's Updated Code of Ethics and Its Impact on the Medical Devices Industry," Co-author, Medical Devices Law & Industry Report, March 11, 2009
"Medical Device Manufacturers and Distributors in State Regulators' Crosshairs," Co-author, Medical Devices Law & Industry Report, Vol. 2, No. 18, September 24, 2008
"Out-of-network Payments for ESRD Care:  The National Renal Alliance Case," Co-author, Nephrology News & Issues, July 2008
"Freedom of Speech, PDIIs:  A Recent Ruling in Maine," Co-Author, Health Law 360, 2007
Related News & Events