Employment Law Report
Supreme Court Upholds Consent-by-Registration Statute in Landmark Personal Jurisdiction Case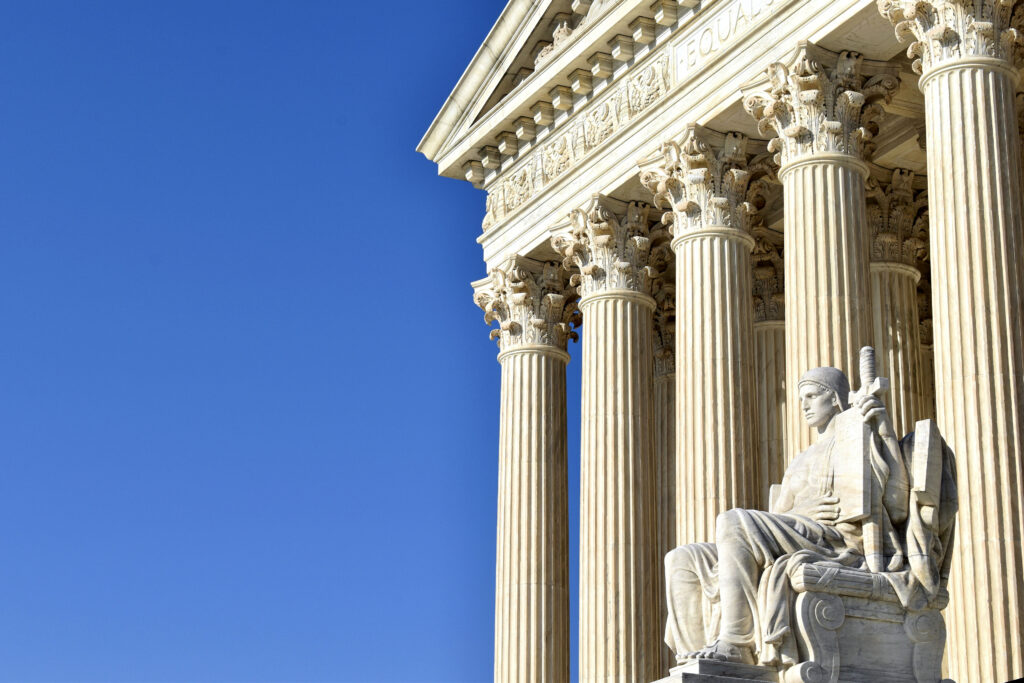 By: Mick Smith, Wyatt Summer Associate
Lost amidst the clamor from another momentous term was the Supreme Court's decision in Mallory v. Norfolk Southern Railway Co., in which a fractured Court held that the Due Process Clause did not prohibit Pennsylvania from requiring an out-of-state entity to consent to personal jurisdiction in Pennsylvania as a prerequisite for doing business in the Commonwealth.
The plaintiff in the case was Robert Mallory, a former mechanic at Norfolk Southern Railway Co. ("Norfolk Southern" or the "Company"). Mallory spent two decades working for the Company in both Ohio and Virginia. Shortly after leaving Norfolk Southern, he was diagnosed with colon cancer. Mallory, a resident of Virginia who had never worked in Pennsylvania, sued his former employer in Pennsylvania state court.
Pennsylvania's business registration statute requires all out-of-state entities to register with the Commonwealth of Pennsylvania as a condition for doing business there. Under Pennsylvania law, this registration grants Pennsylvania courts general personal jurisdiction over any company conducting business in Pennsylvania, regardless of the location of the company's incorporation or principal place of business.
Norfolk Southern—a company incorporated and headquartered in Virginia—moved to dismiss the case for lack of personal jurisdiction on the grounds that the suit had no connection to Pennsylvania, and the state's consent-by-registration statute violates the Due Process Clause of the 14th Amendment. The Pennsylvania Supreme Court agreed, citing a slew of jurisdictional case law from the U.S. Supreme Court, primarily International Shoe Co. v. Washington, 326 U.S. 310 (1945), that have served to limit the forums where corporations can be sued. The U.S. Supreme Court reversed and remanded.
The Court based its ruling on the decision in Pennsylvania Fire Insurance Co. v. Gold Issue Mining & Milling Co., 243 U.S. 93 (1917), in which the high court found that Missouri state courts could exercise personal jurisdiction over a Pennsylvania insurance company because the company had registered to do business in Missouri under a state statute that required out-of-state companies to appoint an official to accept service of process in Missouri. Contrary to Norfolk Southern's position, the Court found that its ruling in International Shoe did not "seriously undermine" the "foundations" of Pennsylvania Fire. Writing for the five-justice majority, which included Justices Clarence Thomas, Samuel Alito, Sonia Sotomayor, and Ketanji Brown Jackson, Justice Neil Gorsuch explained, "[t]he two precedents sit comfortably side by side." International Shoe did not rule out all other bases for personal jurisdiction, Gorsuch explained, but instead "stake[d] out an additional road to jurisdiction over out-of-state corporations."
"Not every case," Justice Gorsuch elaborated, "poses a new question. This case poses a very old question indeed — one this Court resolved more than a century ago in Pennsylvania Fire. Because that decision remains the law, [the Pennsylvania Supreme Court's decision] is vacated, and the case is remanded."
In her brief concurrence, Justice Jackson cited the Court's decision in Ins. Co. of Ireland v. Compagnie Des Bauxites, 456 U.S. 694 (1982), which makes clear that personal jurisdiction is a right that can be waived. "Norfolk Southern waived that right by choosing to register as a foreign corporation in the circumstances presented in this case," Justice Jackson wrote. As such, Justice Jackson concluded there were no due process issues in this case.
In his concurring opinion, Justice Alito agreed that Pennsylvania's registration requirement did not violate the 14th Amendment's Due Process Clause. However, he suggested the law might violate other provisions in the Constitution, such as the dormant commerce clause—the idea that the Constitution's delegation of power over interstate commerce to Congress bars states from passing laws that discriminate against interstate commerce. Alito wrote, "at the very least, the [Pennsylvania] law imposes a 'significant burden' on interstate commerce."
Justice Barrett dissented, joined by Chief Justice Roberts and Justices Kagan and Kavanaugh. In her 18-page opinion, Justice Barrett cautioned that allowing states to require corporations to consent to personal jurisdiction as a prerequisite for doing business there would allow state governments to "easily circumvent constitutional limits."
As Pennsylvania is the only state with express statutory language that confers its courts with general personal jurisdiction over corporate registrants, the short-term effects of the Court's decision in Mallory are unclear. However, given the Court's narrow opinion, along with Justice Alito's concurrence, it is likely that consent-by-registration statutes will continue to face constitutional challenges.