Publications
Sixth Circuit Reminder on Limitations of Attorney-Client Privilege
By: Matthew R. Palmer-Ball & Matthew L. Bunnell
Recently, a Sixth Circuit panel issued an opinion reminding attorneys and clients alike that not all attorney-client communications are privileged and can sometimes be divulged against a client's interests.
In United States v. Sadler, 24 F.4th 515, 556–57 (6th Cir. 2022), the Court examined whether the trial court erred by allowing a criminal defendant's former attorney to testify at his trial. Among other drug related offenses, the defendant was convicted of witness tampering under 18 U.S.C. § 1512(a)(2)(A). Id. at 538. The evidence showed that, after learning of the witnesses the government planned to call at trial, the defendant made or sent threatening messages to a witness and his family members. Id. at 537–38. Part of that evidence was limited testimony from the defendant's former attorney, Doraid Elder, on four topics: (1) whether Elder had conversations with Sadler on dates that were close to the dates of the threats; (2) whether Elder and Sadler met on a date close to the date of the threats; (3) whether Elder gave Sadler a witness list and the grand jury testimony transcript when they met; and (4) whether those materials identified cooperating witnesses. Id. at 557. The defendant asserted that introducing this testimony violated his attorney-client privilege. Id.
Attorney-client communications are privileged: "(1) [w]here legal advice of any kind is sought (2) from a professional legal adviser in his capacity as such, [and] (3) the communications relating to that purpose, [are] (4) made in confidence (5) by the client." Id. (quoting Reed v. Baxter, 134 F.3d 351, 355–56 (6th Cir. 1998)). "[A]n attorney's statements to a client can also fall within the privilege if that communication would reveal client confidences or legal advice." Id. (citing In re Grand Jury Procs., 616 F.3d 1172, 1182 (10th Cir. 2010). "However, those communications are not protected 'when an attorney conveys to his client facts acquired from other persons or sources.'" Id. (quoting In re Sealed Case, 737 F.2d 94, 99 (D.C. Cir. 1984)).
In addition to the attorney-client privilege test articulated in Reed and other controlling opinions, the Sadler panel relied upon the Seventh Circuit's decision in United States v. Defazio, 899 F.2d 626 (7th Cir. 1990). In Defazio, the defendant's attorney met with IRS agents to discuss the IRS's pre-indictment investigation audit, wherein the agents told the attorney that the IRS "had completed their investigation and [were] ready to refer the case for prosecution . . . ." Id. at 634. Later, Defazio and his attorney met to discuss his meeting with the IRS, and the fact that criminal prosecution was likely. Id. After this discussion, Defazio transferred assets, for nominal consideration, to a newly created corporation. Id. At trial, the Government called the attorney to testify "only to what the IRS agent said to him, and that he later relayed those statements to Defazio," to prove that the transfers were part of a willful attempt to evade income taxes. Id. at 635. The trial court allowed the attorney to testify to this effect. Id. On appeal, the Seventh Circuit upheld the trial court's decision, concluding that "the content of [the attorney's] testimony [was] unprivileged because it did not reveal, either directly or implicitly, legal advice given Defazio or any client confidences." Id.
The Sixth Circuit panel adopted the Seventh Circuit's framework—information that does not reveal, either directly or implicitly, legal advice or any client confidence is not protected by the attorney-client privilege.  Sadler, 24 F.4th at 558.  In this case, the attorney parroting information from an adversary was not protected.  Id.  Neither were the dates, times, and circumstances of how such information was conveyed.  Id.  That information "did not disclose the contents of any meetings or conversations with Sadler beyond those facts that the government relayed to Elder." Id.
Sadler is a good reminder to attorneys and clients, especially those who work together so often that their working relationships become informal over time, that the privilege does not extend as far as we sometimes think.  Many of the communications between attorney and client are not necessarily for obtaining, or providing, legal advice and, thus, are not privileged.  Of course, by hypothetically tweaking the facts in Sadler, it is possible that the relaying of outside information could have been privileged.  Perhaps Elder had provided the witness information as a direct response to a legal question, such as, "Why should Sadler accept a plea deal?"  Or, "What is the government's strongest evidence?"  Under those circumstances, a court might view the conveyance as legal advice sought in confidence. In any event, because attorneys have to interpret the bounds of the attorney-client privilege on an everyday basis, without the benefit of courts weighing in, Sadler's reality check is worth noting.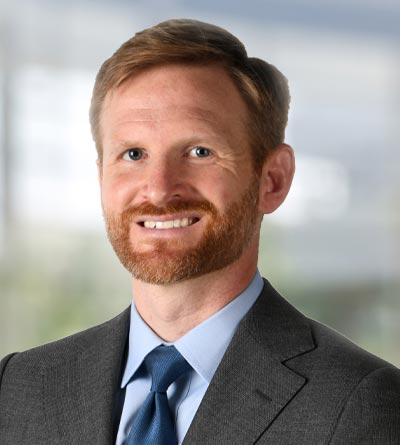 Matthew R. Palmer-Ball
Matt Palmer-Ball is a seasoned trial attorney and former federal prosecutor. He concentrates his practice in the areas of complex commercial litigation, white collar crime, and internal and government investigations. Prior to joining Wyatt, Matt served as a Trial Attorney with the U.S. Department of Justice's Public Integrity Section and as an Assistant U.S. Attorney for the District of Columbia. Read more.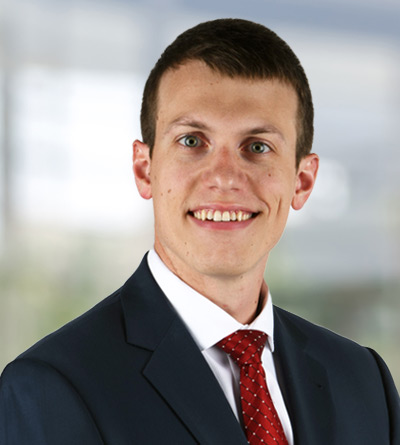 Matthew L. Bunnell
Matthew Bunnell is a member of the firm's Litigation & Dispute Resolution team. He assists with the representation of a broad range of clients in a variety of cases, including appellate practice, constitutional law and commercial litigation. Read more.