Publications
Is Yesterday's Innocent Conduct Guilty Today?
By: Matthew R. Palmer-Ball & Matthew L. Bunnell
When the government conducts criminal or regulatory investigations, otherwise innocent witnesses in the investigation can turn themselves into targets by, somewhat unwittingly, obstructing justice.  Driven less by criminal intent than fear, devotion to friends and family, or plain old thoughtlessness, a well-meaning person may break the law by providing false or misleading information in connection with official proceedings, withholding or destroying evidence, or influencing other witnesses to do the same.  There are multiple federal statutes outlining various kinds of obstruction.  One of the broader versions is found in 18 U.S.C. § 1512(c)(2), which creates criminal liability for anyone who "corruptly . . . obstructs, influences, or impedes any official proceeding, or attempts to do so."  Importantly, examples of "official proceedings" include grand jury investigations, trials, and court hearings.  They do not include investigations by the FBI, HHS, SEC, and the like. 
Recently, a Sixth Circuit panel followed a growing trend in adopting a new standard for charges under section 1512(c)(2) and, in the process, marked a murky new line that arguably expands the universe of guilty conduct beyond what the Supreme Court has historically allowed.
In United States v. Wellman, Case No. 20-5876, 2022 WL 420538, *1 (6th Cir. Feb. 11, 2022), federal authorities were investigating whether defendant Wellman and his company, CRM, were improperly attempting to influence the City Council of Lexington, Kentucky by funneling political contributions through CRM employees.  Wellman was charged and convicted at trial under section 1512(c)(2) for influencing his employees to lie to investigators and to falsify documents, covering up his illegal straw contributions.  Id. at *1, 4. 
In affirming the conviction, the Sixth Circuit followed other circuits in incorporating into section 1512(c)(2) the nexus requirement from United States v. Aguilar, 515 U.S. 593 (1995), and the foreseeability requirement from Arthur Andersen LLP v. United States, 544 U.S. 696 (2005), both of which the Supreme Court developed in the contexts of different obstruction statutes.  The Court announced that the nexus requirement precluded prosecution where defendants did not "have notice that [their] wrongful conduct will affect the administration of justice."  Id.  The Court added:
A person who acts without notice that his conduct will affect an official proceeding, after all, lacks the requisite intent to obstruct.  And imposing criminal liability in such a case would, in the absence of clear congressional authorization, violate the fundamental tenet that the public receives fair warning . . . of what the law intends to do.  
Id. (internal citation omitted).
Wellman is notable for two reasons.  First, for the first time, the Court formally adopted these widely litigated standards for section 1512(c)(2), theoretically reducing the universe of guilty conduct by requiring that a defendant's conduct must be tied to an official proceeding that was foreseeable to the defendant.
Second, however, the Court's holding appears to actually expand section 1512(c)(2) beyond what would have been allowed under the Supreme Court's holding in Aguilar.  The Wellman Court adopted the Second Circuit's rationale in United States v. Persico, 645 F.3d 85, 108 (2d Cir. 2011), and explained that the nexus requirement was met because of Wellman's awareness that: (1) he was a target of an investigation; and (2) that the government might be trying to build a case against him.  Id. at *3.  Indeed, the Court relied on evidence that Wellman knew that the FBI was investigating him for campaign finance violations and that his knowledge was what motivated him to encourage his employees to lie and destroy evidence.  Id. at *3–4. 
However, as the Court notes, a law enforcement investigation is not an "official proceeding," such as a grand jury investigation would be.  Id. at *3.  Indeed, FBI investigations are not always associated with grand jury investigations, and the FBI can sometimes "try[] to build a case" for months without a grand jury investigation ever existing.  Accordingly, the two factors relied on in Wellman and Persico are, without more, difficult to square with Aguilar, which overturned a defendant's conviction because there was no evidence that the defendant knew whether his lie would be provided to a grand jury—he did not know that his lie was "likely to affect" the official proceeding.  Aguilar, 515 U.S. at 599, 601.  In fact, the Aguilar Court held that there was no nexus between the defendant's lie to investigators and an official proceeding even though the defendant in Aguilar knew that there was a pending grand jury investigation at the time that he lied to federal agents.  Id. at 600–01.
Conversely, the Wellman opinion made clear that there was evidence that defendant Wellman knew of a government investigation and separately that there was evidence that a grand jury investigation existed at the time, but the Sixth Circuit did not make clear that Wellman knew of the grand jury investigation, i.e., the official proceeding, or that such an investigation was foreseeable to Wellman.  At most, the Wellman opinion described a defendant who knew of an FBI investigation and nothing more, which was less evidence than there was in Aguilar and the very type of prosecution that the Aguilar Court would have rejected.
For organizations and individuals responding to government investigations, it is now less clear in the Sixth Circuit what it means to be on notice of a grand jury investigation.  Responses to federal investigators are arguably open to wider scrutiny and prosecution than ever before.  As the interpretation of the nexus and foreseeability requirements expands, so too does the universe of statements and conduct that can potentially create criminal conduct.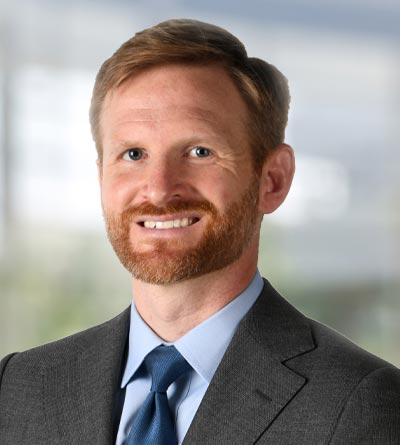 Matthew R. Palmer-Ball
Matt Palmer-Ball is a seasoned trial attorney and former federal prosecutor. He concentrates his practice in the areas of complex commercial litigation, white collar crime, and internal and government investigations. Prior to joining Wyatt, Matt served as a Trial Attorney with the U.S. Department of Justice's Public Integrity Section and as an Assistant U.S. Attorney for the District of Columbia. Read more.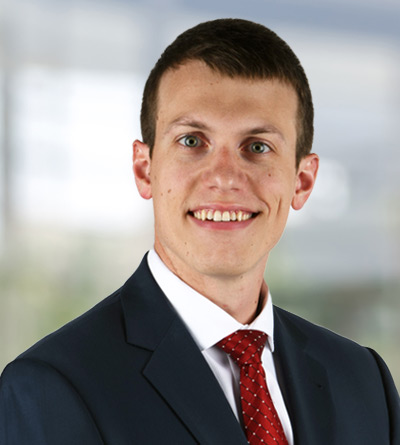 Matthew L. Bunnell
Matthew Bunnell is a member of the firm's Litigation & Dispute Resolution team. He assists with the representation of a broad range of clients in a variety of cases, including appellate practice, constitutional law and commercial litigation. Read more.