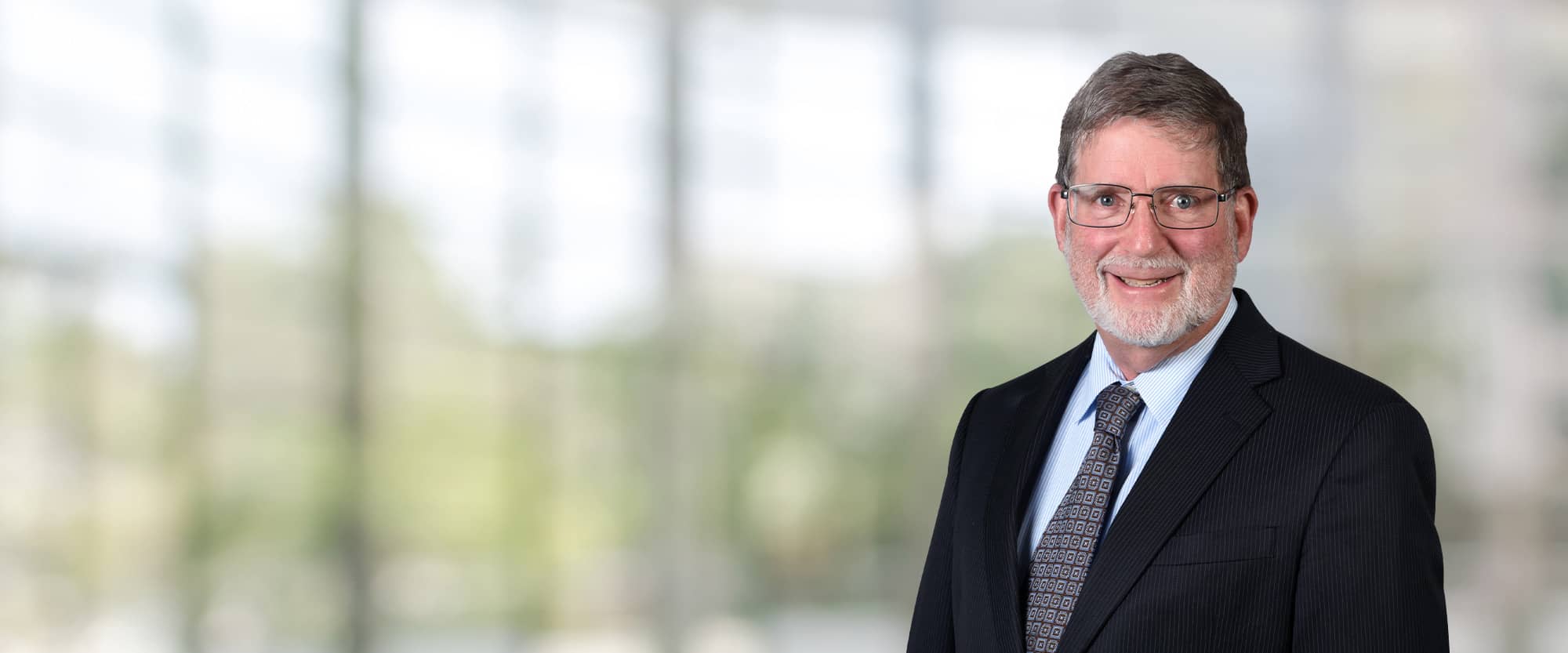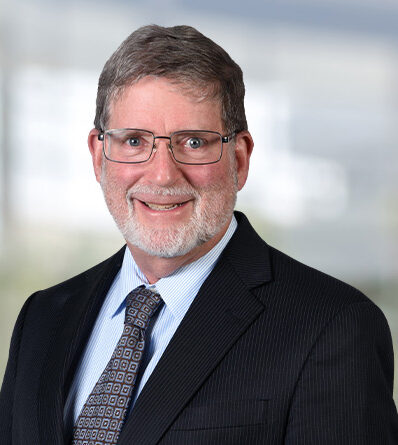 Stephen R. Price, Sr.
Partner
What's one of your defining successes?
In the midst of a global pandemic that was stretching and straining the resources of Kentucky hospitals everywhere, we brought to a successful conclusion 13 years of litigation over hospital Medicaid rates resulting in retroactive payments of $383 million to Kentucky hospitals.
Steve Price is a member of the Firm's Health Care Service Team.  He concentrates his practice in the areas of commercial litigation and health care law.
Show More
REPRESENTATIVE MATTERS
Mr. Price has extensive experience litigating regulatory matters with government agencies including reimbursement issues involving the Kentucky Department for Medicaid Services and the federal Provider Reimbursement Review Board, as well as advising and defending against fraud initiatives under the False Claims Act.  Following the federal district court's seminal decision in Childers v. Memorial Hospital, 896 F. Supp. 1497 (W.D. Ky. 1995), Mr. Price has successfully argued numerous Medicaid rate appeals for Kentucky hospitals which resulted in additional reimbursements exceeding of $200 million.  Recent cases include Commonwealth v. RiverValley Behavioral Health, 465 S.W.3d 460 (Ky. App. 2014);  Commonwealth v. Samaritan Alliance, LLC, 439 S.W.3d 757 (Ky. App. 2014).  Given his experience with government reimbursements Mr. Price represents providers in proceedings involving Kentucky's recovery audit contractor and federal fraud initiatives.  With the implementation of Medicaid managed care state-wide in November 2011, he has been increasingly involved in disputes between providers and Medicaid managed care organizations.  See Appalachian Regional Healthcare, Inc. v. Coventry Health and Life Insurance Co., 2012 WL 2359439 (E.D. Ky.); 2013 WL 1314154 (E.D. Ky.); 714 F.3d 424 (6th Cir. 2013); 970 F. Supp.2d 687 (E.D. Ky.); 2014 WL 282632 (E.D. Ky.); 2014 WL 1908818 (E.D. Ky.).
Representative Clients
Appalachian Regional Healthcare System
Community Health Systems, Inc.
Ephraim McDowell Regional Medical Center
Harrison Memorial Hospital
Jennie Stuart Medical Center
King's Daughters' Medical Center
Lifepoint Hospitals
Our Lady of Lourdes Hospital
Owensboro Medical Health System, Inc.
Baptist Health Richmond
Baptist Health Madisonville
River Valley Psychiatric Hospital
T.J. Samson Hospital
Methodist Hospital
Universal Health Services
EDUCATION
J.D., cum laude, University of Louisville Brandeis School of Law
Staff member of the Journal of Family Law, 1982-83
Member of the Brandeis Honor Society
B.A., cum laude, University of Louisville
ADMISSIONS
Kentucky
HONORS
Woodward/White's The Best Lawyers in America® in the areas of Health Care Law and Commercial Litigation, 2007-2021
Louisville Health Care Law "Lawyer of the Year", 2017 and 2020
Highest Professional AV Rating by Martindale-Hubbell Law Directory
PROFESSIONAL EXPERIENCE
1985-1987-Law Clerk for the late Hon. Ronald E. Meredith, U.S. District Court, Western District of Kentucky
PROFESSIONAL ACTIVITIES AND MEMBERSHIPS
Health Law Sections of the Louisville, Kentucky and American Bar Associations, Past section chair of the Louisville Bar Association
American Health Law Association
Past board member for the Kentucky Chapter of the Healthcare Financial Management Association; past Editor for Financial Scene; and past Membership Chair
2007 Greater Louisville Inc. Healthcare Fellows
CIVIC INVOLVEMENT
Deacon and Moderator, Burk's Branch Baptist Church
Shelby Baptist Association Board Member
Open Door of Hope Men's Mission Board Member
Kentuckiana Girl Scout Council Leaders' Trainer
Kentucky Baptist Convention Mission Board Member
INTERESTS
Backpacking, camping, carpentry, gardening, guitar, reading, remodeling, running, short-term missions (Haiti, Ecuador and Russia)
PUBLICATIONS
"New Supreme Court Decision Addressing Regulatory Notice and Comment", Wyatt, Tarrant and Combs, News, (June 2019).
"The Office of Federal Contract Compliance Programs Wants You", Financial Scene, (Aug/Sept 2006)
"Has the 'Must-Bill' Policy Gotten You?" Financial Scene (May 2007)
Medicaid Shortchanges Hospitals On Outpatient Reimbursements, Healthcare Financial Management Association, 2007
Are You Leaving Medicare DSH Money On The Table?, Healthcare Financial Management Association, 2007
PRRB Appeals: You May Be Losing Out And Not Know It, Healthcare Financial Management Association, 2007