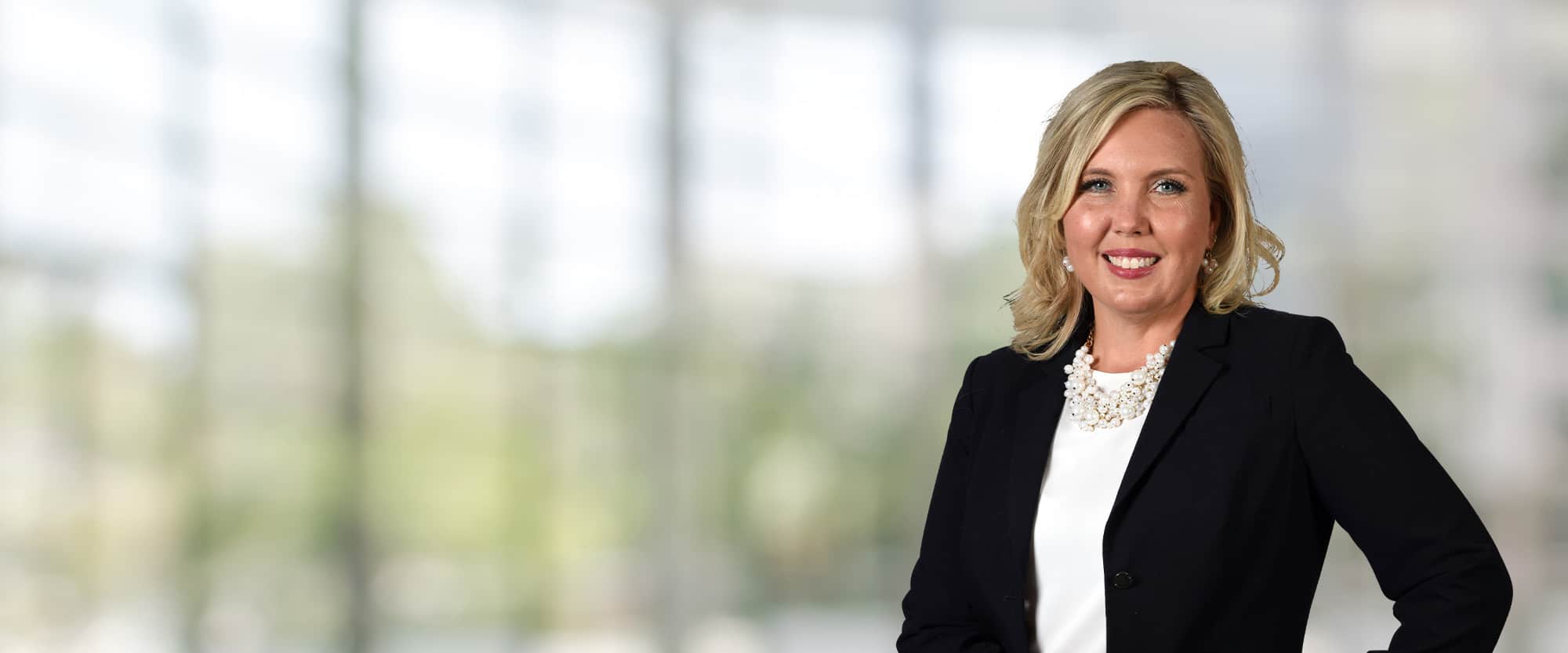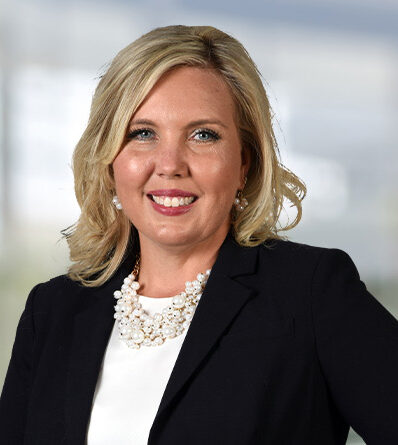 Michelle Browning Coughlin
Partner
How do you achieve success for clients?
Working with intellectual property clients is so rewarding because it gives you the chance to really learn about your client's vision and the things that motivate your client. Achieving success for trademark clients is about understanding where they want to go and then helping them to define the path to get there.
Michelle Browning Coughlin is a member of the Firm's Intellectual Property Protection & Litigation Service Team.  She concentrates her practice in the areas of trademark and copyright transactional work; trademark  strategy, clearance, prosecution and enforcement and the management of multi-national trademark portfolios.  Ms. Browning Coughlin also advises clients regarding privacy and data security issues, including HIPAA, cloud-computing, FTC and compliance issues relating to the collection of information through websites and mobile applications, and with drafting privacy notices and terms of use. Ms. Browning Coughlin also works as an adjunct professor teaching Gender & the Law at NKU Chase School of Law, and University of Louisville Brandeis School of Law. 
Show More
REPRESENTATIVE MATTERS
Advising clients regarding trademark strategy, clearance, prosecution, and enforcement.
Management of multi-national trademark portfolios, including coordination of foreign counsel.
Preparing trademark opposition, cancellation, and other administrative dispute actions before the Trademark Trial and Appeal Board.
Providing guidance regarding domain name issues, including domain dispute matters before the World Intellectual Property Organization.
Trademark and copyright transactional work, including negotiation and preparation of various intellectual property agreements, such as confidentiality and non-disclosure, licensing, assignment, and co-existence agreements.
Advising clients on privacy and data security issues, including HIPAA, cloud-computing, FTC, and other requirements.
Assisting clients with compliance issues relating to the collection of information through websites and mobile applications.
EDUCATION
J.D. magna cum laude, University of Louisville Brandeis School of Law, 2009
Master of Social Work, Honors Graduate, Spalding University, 2001
B.S., magna cum laude, Western Kentucky University, 1997 (Biochemistry)
ADMISSIONS
Kentucky
Western District of Kentucky
U.S. District Court, Western District of Tennessee
U.S. District Court, Eastern District of Michigan
HONORS
Chambers and Partners USA: America's Leading Lawyers for Business in Intellectual Property
Super Lawyers "Rising Star" in Intellectual Property, 2013-present
Louisville Magazine "TopLawyer" in:

Privacy Information Law, 2014, 2016
Trademark Law, 2016
Technology Law, 2016

Kentucky Bar Association Nathaniel R. Harper Award recipient for her achievements in promoting diversity in the legal profession, 2018
Business First "Forty Under 40," 2013
PROFESSIONAL ACTIVITIES AND MEMBERSHIPS
American Bar Association Commission on Women in the Profession, 2020
International Trademark Association

Right of Publicity Committee, 2020-2021

Fellow of the American Bar Foundation
American Bar Association

National Conference of Bar Presidents, Communications Committee Vice Chair, 2017-18; Diversity and Inclusion Committee, 2016-17; Programs Committee, 2016-17

Kentucky Bar Association

Diversity, Equity, and Inclusion in the Profession Committee, 2016-present

Louisville Bar Association
CIVIC INVOLVEMENT
MothersEsquire, Founder, 2013 – present
St. Francis School, 2017, Athletic Committee, Gender Equality Review Committee, Our Good Earth Committee
St. Francis of Assisi School, 2010-2016, Swim Team Coach, Future Problem Solving Coach, classroom volunteer
Lakeside Swim Club, 2014, Quarry Gators volunteer
Heart Association Go Red for Women volunteer, 2012-2015
Adult Congenital Heart Association volunteer and blogger, 2014-2015
Junior Achievement of Kentuckiana Board Member 2011-2012
Maryhurst Board Member, 2011-2012
A.J. Preschool Auxiliary Board Member, 2006-2010
PUBLICATIONS, BLOG POSTS AND SPEAKING ENGAGEMENTS
My Mom, the Lawyer. Butler Books Publishing, 2019. 
"Taking Down the Brick Walls in our Paths: Disrupting Unconscious Gender Bias & the Motherhood Penalty in the Legal Profession," Women Lawyers Association of Jefferson County Annual Luncheon, November, 2019.
Served as a panelist for KBA's Kentucky Law Update on Diversity and Inclusion as a Wellness Issue. October 2019.
"Gender Bias in the Law and Motherhood," Women's Lawyer's Association in Jacksonville Florida, October 2019.
Argued before the Florida Supreme Court for Parental Continuance Leave Rule, October 2019.
"Unconscious Bias in the Legal Profession," Summit Hill Country Club, September 2019.
"Unconscious Gender Bias in the Legal Profession," Lebanon, Tennessee, August 2019.
"Unconscious Gender Bias in the Legal Profession," The 3rd Annual Kentucky Women Trial Attorneys Retreat, Louisville, KY, June, 2019.
"Unconscious Gender Bias in the Legal Profession," the Legal Marketing Association Luncheon, May 2019.
2019 Girl Attorney National Leadership Conference in Washington DC, "Unconscious Gender Bias in the Legal Profession," April 2019.
"The Answer to Gender Equality? Just Ask Dr. Seuss," LBA Bar Briefs, February 2019
Website Privacy Policies: Why Companies Should Avoid "Copy-and-Paste" and "Free Policy Generators," May 2017
"Likelihood of Confusion" about Children's Health: When a Small Difference in Trademarks Can make a Big Difference, February 2017
Why You Should Spy on your Trademark in 2017, January 2017
Trademark Applicants Beware: Trademark Scams and Solicitations, December 2016
Lawyerist Podcast #113 Interviewee, "How to Build a Mom (and Dad)–Friendly Law Firm," March 2017
Bourbon and Beer: Barrels of Trademarks Fun," co-authored with Amy Cahill, Louisville Bar Association Bar Briefs, December 2016 edition
Beer, Booze, & Pot: Barrels of Trademark Fun, LBA IP Section CLE Presentation, November 2016.
"Cyber Security Incidents and Data Breaches: Is Your Law Firm Protected?" KBA Bench & Bar, June 2015
"Create a Strategy for the World Beyond the .com," Business First of Louisville, March 2, 2012
With Shoes & With Trademarks: You Get What You Paid For, BGD Legal Website, January 7, 2013
"Supreme Court to Decide the Fate of the Obama Administration's Landmark Healthcare Reform Act," co-author, ABA Health eSource, January 2012, Vol. 8, Number 5
Speaker, The Caring Generation, a weekly radio program hosted on 630 KHOW AM (Denver, CO), Sept. 12, 2010
"Accessible Internet Design Helps Everybody," Co-author, Communiqué, Advertising Federation of Louisville, Spring 2010
"Speed of Science," Co-author, Medical News eNewsletter, June 2010
"The Cures Acceleration Network: A Hidden Gem within the Patient Protection and Affordable Care Act," ABA Health eSource, Co-author, May 2010, Vol. 6, Issue. 9
Don't Delay! What your business needs to know about expanded HIPAA requirements
Deciphering Alphabet Soup: Making sense of health information technology abbreviations
Buyer Beware – three important questions to ask before you sign an electronic health record (EHR) Software License Agreement
The American Taxpayer Relief Act: Unresolved Issues
Fiscal Cliff Legislation: Impact on the Health Care Industry
HIPAA Expansion: Time to Update Notice of Privacy Practices
HHS Releases Final Rule Updating HIPAA Privacy, Security, Breach Notification and Enforcement Rules
Fourth Circuit Issues Opinions on Health Care Reform but Side Steps Substantive Issues
Health Care Reform Provision Ruled Unconstitutional
Sixth Circuit Affirms Constitutionality of Health Care Reform Provision
Related News & Events