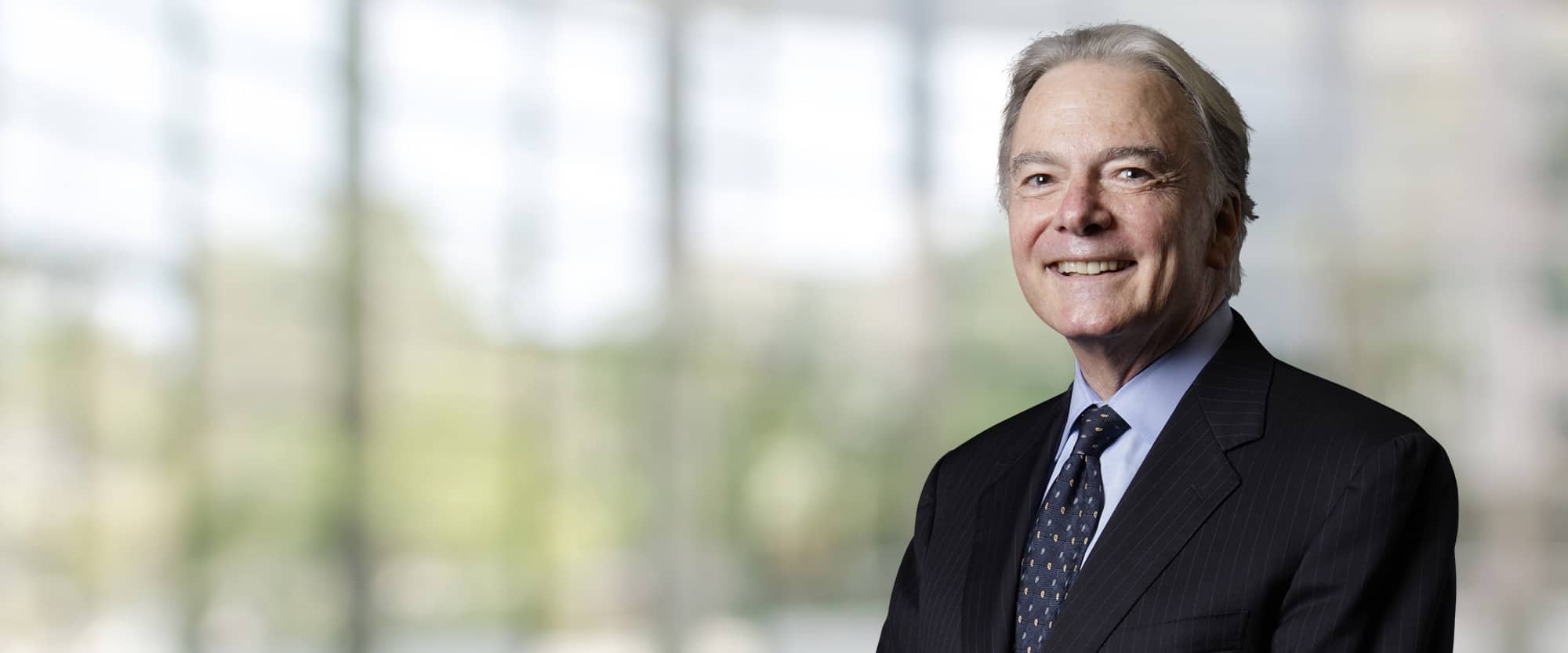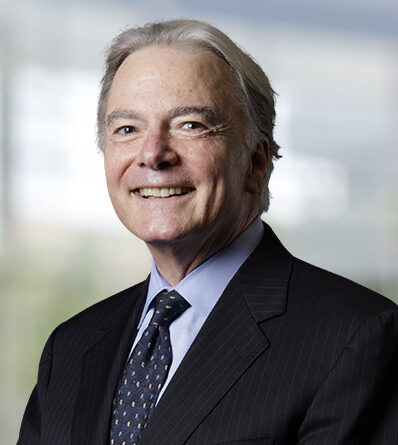 K. Gregory Haynes
Senior Counsel
In Memoriam:  K. Gregory Haynes, September 10, 1945 – November 1, 2020
View Greg's obituary here.
Greg Haynes was a member of the Firm's Litigation & Dispute Resolution Service Team.  He concentrated his practice in the area of commercial litigation and had lead counsel and case management responsibility in class actions, shareholders derivative and complex securities cases involving multiple parties and counsel.  Mr. Haynes was a former Chair of the Litigation Department and a former member of the Firm's Executive Committee.
Show More
REPRESENTATIVE MATTERS
Since commencing active trial practice in 1971, Mr. Haynes has tried approximately 135 cases, about 90 of which were tried to a jury.  Some of his more significant commercial litigation matters include:
Perconti v. Thornton Oil Corporation, Jefferson Circuit Court, Louisville, KY. Mr. Haynes was chief counsel for Thornton Oil Corporation. The Company was awarded, by jury, over $2 million dollars on their counterclaim against the Company's former CEO.
Fourth Street Tobacco Warehouse v. Lloyds of London, et. al., Fayette Circuit Court, Lexington, KY. Mr. Haynes was chief counsel for the plaintiff in a jury award of over $1.2 million against the defendant insurance companies for violations of Kentucky's Unfair Claims Settlement Practices Act.
American Air Filter v. Montgomery Construction Company and United States Fidelity & Guaranty, Webster Circuit Court (tried in Louisville, KY). Chief counsel for the plaintiff seeking to recover for extra work performed as a subcontractor on carbon fuel plant in Western Kentucky. This non-jury trial lasted nearly seven months, involved scores of witnesses, hundreds of exhibits and tens of thousands of documents. Judgment was rendered against the defendant Montgomery Construction Company.
Potter & Company v. Deloitte Haskins & Sells, et. al., Fayette Circuit Court, Lexington, KY. Mr. Haynes was chief counsel for defendant in a suit by accounting firm against rival accounting firm alleging tortious interference, breach of fiduciary duty and related business torts stemming from defendant's hiring of accountants from plaintiff. Following a month-long trial, a jury verdict for defendant was returned.
C&S Fuel, Inc. v. Clark Equipment Company, U.S. District Court, E.D., Ky. Product liability suit alleging design and manufacturing defects in front end loader. Mr. Haynes was counsel for defendant Clark. The non-jury trial resulted in a defense verdict and one of the first reported decisions analyzing Kentucky's product liability statute and its defense of product modification. Reported at 552 F.Supp. 340 (1982).
Arbury v. Robinson, Hughes & Christopher, et al., Fayette Circuit Court, Lexington, KY. Allegations of professional negligence and fraud against accounting firm brought on behalf of allegedly incompetent (i.e., mentally ill) client. Successful representation of defendant accounting firm and its partners; jury returned a defense verdict.
Ketchum Communications v. Broome Marketing, et al., Jefferson Circuit Court, Louisville, KY. Lead counsel for all defendants in a suit by plaintiff advertising agency against defendant rival agency alleging tortious interference, theft of trade secrets and breach of contract arising from establishment of competing company and recruiting plaintiff's accounts. A five-day jury trial resulted in verdict for plaintiff and against two individual defendants in the amount of $150,000. The trial judge later set aside the verdict and ordered a new trial because of an erroneous evidentiary ruling. The case ultimately settled following a court ordered mediation for an amount far smaller than the original verdict.
Rubbermaid, Inc. v. Sunbeam, Arbitration, Cincinnati, OH. Five-day commercial arbitration hearing conducted to resolve disputes over post-acquisition purchase price adjustments following Sunbeam's acquisition of a major division of Rubbermaid. Mr. Haynes represented Sunbeam and the arbitrator ultimately awarded Rubbermaid an amount nearly identical to Sunbeam's pre-arbitration offer.
Shea v. Former Shareholders of Standard Gravure, Arbitration, Louisville, KY. Chief counsel for the former shareholders, all of whom are members of the Bingham family. The five-day commercial arbitration arose from the acquisition by Mr. Shea of Standard Gravure, part of the Bingham family media empire. Mr. Shea alleged that the former shareholders misrepresented the Company's obligation to provide lifetime health benefits and demanded a refund of $15-$40 million, depending upon certain actuarial assumptions. The proceeding before a panel of three arbitrators involved the testimony of dozens of witnesses, including accountants, actuaries, lawyers and investment bankers. Mr. Shea was awarded $2.2 million, an amount equal to the transaction's purchase price escrow amount. (The arbitration panel's opinion claimed that the award's equivalence to the escrow amount was coincidental).
Howes v. Atkins, et al., U.S. District Court, E.D. Kentucky. This shareholders derivative action against Ashland Oil, Inc., its directors and certain officers alleged payment of bribes to foreign officials in violation of RICO and the Foreign Corrupt Practices Act. Mr. Haynes was chief counsel for Ashland's outside directors. Although the case was not tried, but ultimately settled with court approval for a nominal amount plus attorney's fees, the litigation was aggressively waged over three years and involved massive document production, continual discovery disputes decided by a court appointed panel of Special Masters, dozens of depositions and genuinely complex issues of foreign and domestic law. In addition, the ultimate settlement was opposed unsuccessfully by shareholders represented by counsel from Washington D.C. and Philadelphia, Pennsylvania.
MacDonald v. Jones, Woodford Circuit Court, Versailles, KY. Suit by former State Veterinarian against Kentucky Governor Brereton Jones alleging Governor Jones abused his office and committed related civil torts by attempting to coerce Plaintiff into amending state regulations concerning quarantine of thoroughbred horses. Mr. Haynes represented Governor Jones. A three-day jury trial resulted in a defense verdict.
South Central Bell v. University of Cincinnati, Ohio Court of Claims, Columbus, OH. Chief counsel for plaintiff. Multi-million dollar claim by plaintiff for work performed installing new telephone system for defendant University. Defendant contended that system was improperly installed and counterclaimed for multi-millions in alleged compensatory, consequential and punitive damages. The non-jury trial lasted approximately three weeks before the defendant agreed to pay a seven-figure settlement to the plaintiff.
Commonwealth of Kentucky v. Anthem Insurance Companies, et al., Franklin Circuit Court, Frankfort, KY. Chief counsel for defendant Anthem. Commonwealth alleged, through its Attorney General, that 1993 merger between Anthem and Blue Cross Blue Shield of Kentucky constituted a confiscation of over $230 million in charitable assets by Anthem and seeking restitution for full, fair market value of Blue Cross Blue Shield of Kentucky. The litigation was ultimately settled as part of Anthem's demutualization strategy.
EDUCATION
J.D., University of Kentucky, 1970
B.A., Davidson College, 1967
ADMISSIONS
Kentucky Bar Association, Kentucky Court of Appeals and Kentucky Supreme Court
United States District Court of Kentucky – Eastern and Western Districts
United States Court of Appeals – Sixth Circuit, Fifth Circuit and Seventh Circuit
United States Supreme Court
HONORS
2015 Distinguished Lawyer Award, Kentucky Bar Association
Ranked #2 lawyer in Kentucky by Super Lawyers® for 2018
Recognized among the Top 10 Kentucky Super Lawyers® 2020
Ranked the #1 lawyer in Kentucky by Super Lawyers® for 2015
Recognized as a Litigation Star by Benchmark Litigation 2017-2019
Recognized as Local Litigation Star by Benchmark Litigation 2013
Best Lawyers® 2012 Louisville Litigation-Securities "Lawyer of the Year"
Best Lawyers® 2010 Louisville Bet-the-Company Litigation "Lawyer of the Year"
Woodward/White's The Best Lawyers in America® in the areas of Bet-the-Company Litigation, Commercial Litigation, Banking & Finance Litigation and Securities Litigation, 1989-2021
AV Rating by Martindale-Hubbell Law Directory, its highest rating.
Chambers USA: America's Leading Lawyers for Business, Litigation: General Commercial. Mr. Haynes consistently has been rated in Chambers' "top tier" of litigators in Kentucky.  In its 2007 edition, Chambers states that he "is regarded as 'a truly excellent litigator who just owns the courtroom.'"  The 2005 Chambers survey comments that he is "top of anybody's list of all-star litigators in Kentucky" and is "100% quality through and through" and "about as good as it gets" in commercial litigation.  In addition, clients interviewed by Chambers USA describe Mr. Haynes as "first rate," "sharp, smart and strategic," "tough but reasonable" and "one of the state's finest trial lawyers."
Recognized as one of the "Top Lawyers" in the area of Bet-the-company Litigation, Business Litigation and General Litigation by Louisville Magazine, March 2014
Elected a Fellow in the American College of Trial Lawyers
Elected a Fellow in the International Society of Barristers
Listed as a Kentucky Super Lawyer® in the area of Business Litigation
PROFESSIONAL EXPERIENCE
Adjunct Professor, Trial Practice, Louis D. Brandeis School of Law, University of Louisville, 2015-19.
Assistant U.S. Attorney for the Eastern District of Virginia, 1972-1974.
Trial Attorney for the United States Department of Justice, 1971
PROFESSIONAL ACTIVITIES AND MEMBERSHIPS
President of the Louisville Bar Association, 2011
Kentucky Bar Association
Brandeis Inn of Court, Master, Past President
Citizens for Better Judges, member, Past President
Kentucky Bar Foundation, Director
Member and past President, The Law Club, a 50-member organization of judges and lawyers dedicated to legal professionalism.
Member, The Lawyers' Club, a 35-member organization of lawyers and judges dedicated to legal professionalism.
CIVIC INVOLVEMENT
Kentucky Opera, Director
Louisville Zoo Society, former Director
Louisville Metro Parks Board, past Director
Housing Authority of Louisville, former Chairman
PRESENTATIONS
Mr. Haynes has been a presenter at numerous trial practice seminars sponsored by the Kentucky and Louisville Bar Associations.